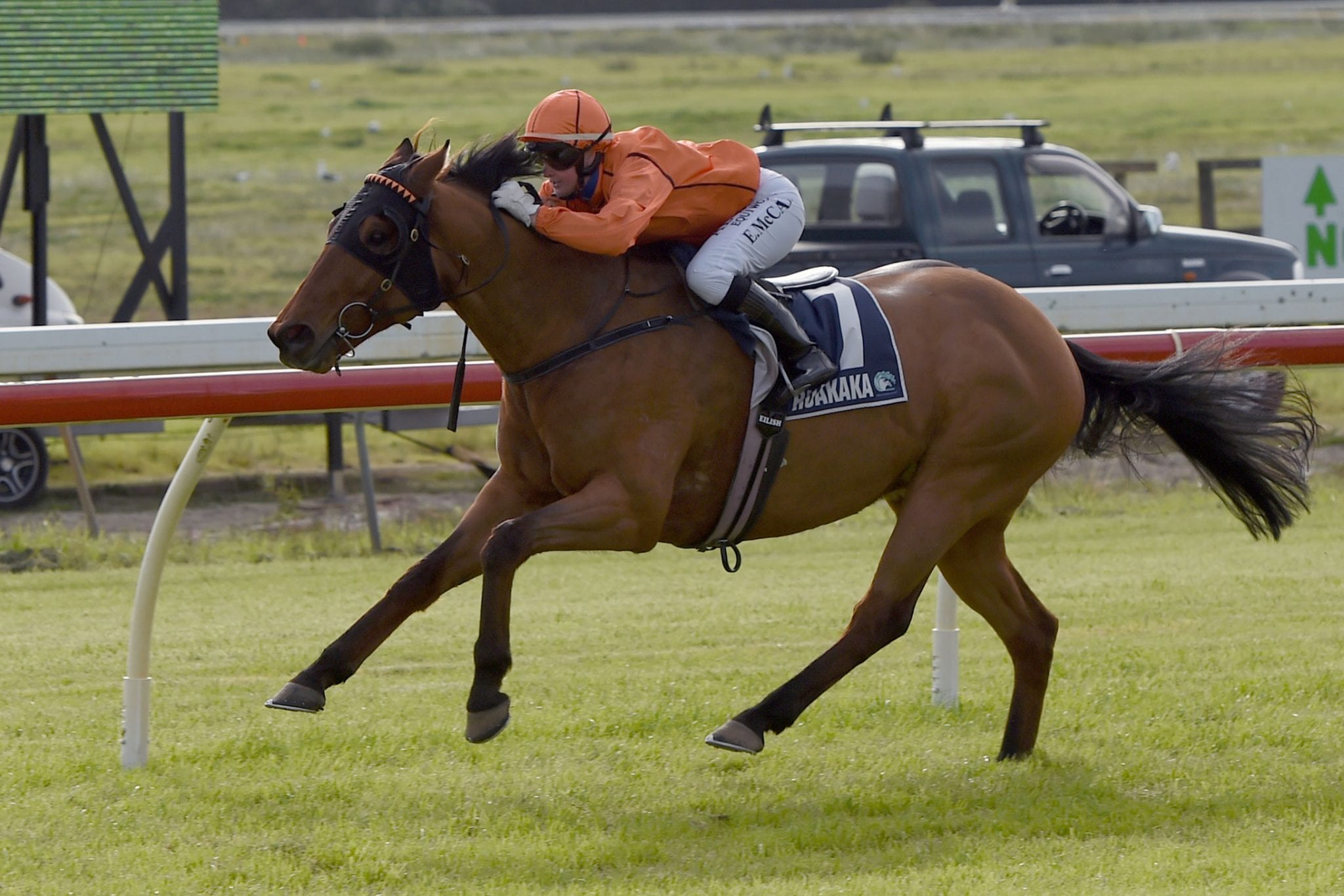 Acutus is loving the warmer climes of Ruakaka over winter.
The Bob and Jenny Vance-trained six-year-old picked up his fifth career victory at the Northland track with his all the way win in the Northpine Waipu Cup (1400m), and he is set to be a frequent visitor to the track over the coming months.
"Drawing one and getting to the front was quite a big advantage, and he finished off the race really well," Bob Vance said.
While he prefers the better tracks associated with summer racing, when Vance saw several Ruakaka meetings programmed over winter, he thought it would suit his charge down to the ground.
"He is a good track horse, that is why we have brought him back in over winter because we knew the Ruakaka meeting was coming up and that is the ground that he likes, he likes the Good to Dead tracks," Vance said.
"He was racing against better opposition over summer and he was running fourth in a lot of his races. At this time of year the opposition isn't quite as strong as what it is over summer."
Acutus beat just one runner home when first-up over 1200m at Ruakaka last month, but Vance said he had a bit of bad luck and took a lot of improvement from the run.
"He drew the outside and he got caught wide. It was an okay run and he improved off the run," Vance said.
Acutus is set to make a return trip to Ruakaka on Saturday-week to take his place in an identical race.
"He will run again in the 1400m open. I think there is one every meeting up there, so he has got some races he can run in," Vance said.
Meanwhile, Vance is looking forward to the return of his Group One winner Royal Performer.
The rising nine-year-old gelding had a standout season, winning four of his nine starts, including the Group 1 Herbie Dykes Stakes (2000m) at Te Rapa in February.
Vance has withstood the lure of spring racing and will instead target the summer features with his charge.
"We are not going to run him at Hastings," Vance said. "He's going to target more of the summer racing. We are probably going to try and start somewhere around the Captain Cook (Group 1, 1600m) and go from there.
"It will be a similar path to what we did this season, but he won three open handicap miles and I don't think he will be running in too many of those as he is quite high in the ratings now."
Vance is also looking forward to the return of Its Destinys Child before she heads to the breeding barn.
"Its Destinys Child is going to come back for three races, including the Counties Bowl (Listed, 1100m) and Railway (Group 1, 1200m) and then we will try and get her in-foal," Vance said.