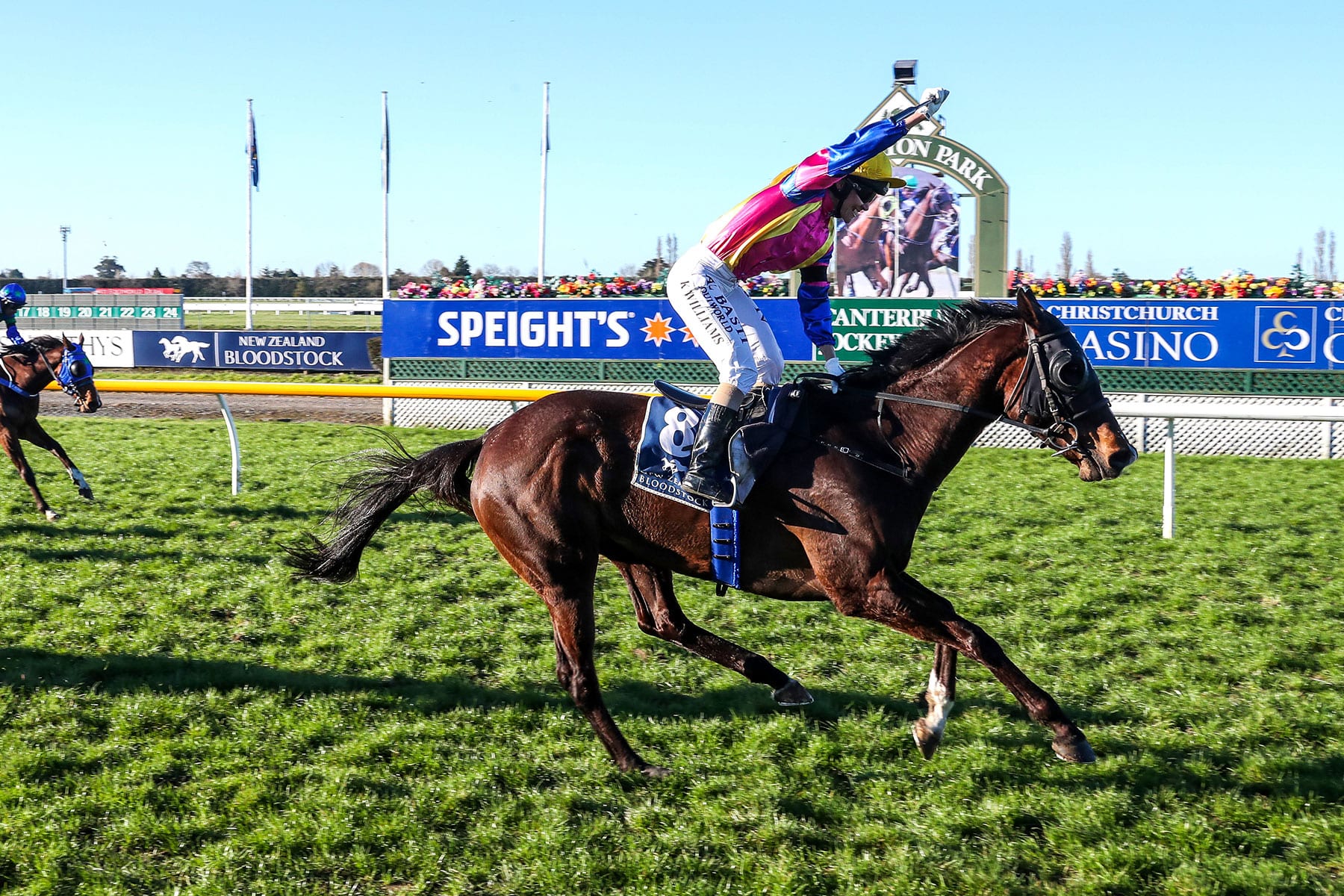 Canterbury jockey Kylie Williams had a day to remember at Riccarton on Saturday. Not only did she pick up a winning double, she also secured her 700th career win in the saddle. Williams ticked up win number 699 aboard Morweka in the gavelhouse.com Open Handicap (1000m) before riding home Queen Jetsun to win the US Navy Flag at Valachi Downs Rating 65 (1400m).
Williams was delighted to get the win aboard the Tony and Lyn Prendergast-trained mare and revealed the pair have a lot in common. "That horse is pretty special," she said. "We both have screws in our ankles and I have been associated with her since she was a young one. "She is pretty special and for her to carry on, a bit like me, when all the injuries take a toll on you."
Williams said it was also poignant to bring up the milestone with the connections involved in the horse. "The owner has been pretty good to me and especially for Tony and Lyn. I have been with them for 20-odd years and they keep putting me on and have faith in me. It was really nice all round," she said.
Williams has been happy with the way her riding has been going of late, but admits the senior riding ranks in the South Island are a bit thin at the present time. "I have been getting a lot of support this time back around," she said. "The senior ranks down here are a bit minimal at the moment, so that probably makes it a little bit easier. "In saying that there are a lot of apprentices down here too. I'm thankful to the people that put me on."
The mother of three made a special mention of her family support towards her career. "I have got a pretty good background with family helping me out and the kids are pretty good," she said. "Logan (17) is old enough to look after himself, Rico (11) is pretty independent, and the wee girl Rhiarn (3) controls the house."
With 700 wins to her name Williams couldn't single out any particular race as a highlight, but said her win on Saturday would stay with her for some time. "All of them are pretty special and mean something," she said. "There is nothing that really jumps out, but that horse the other day that won, Queen Jetsun, she has been pretty special."