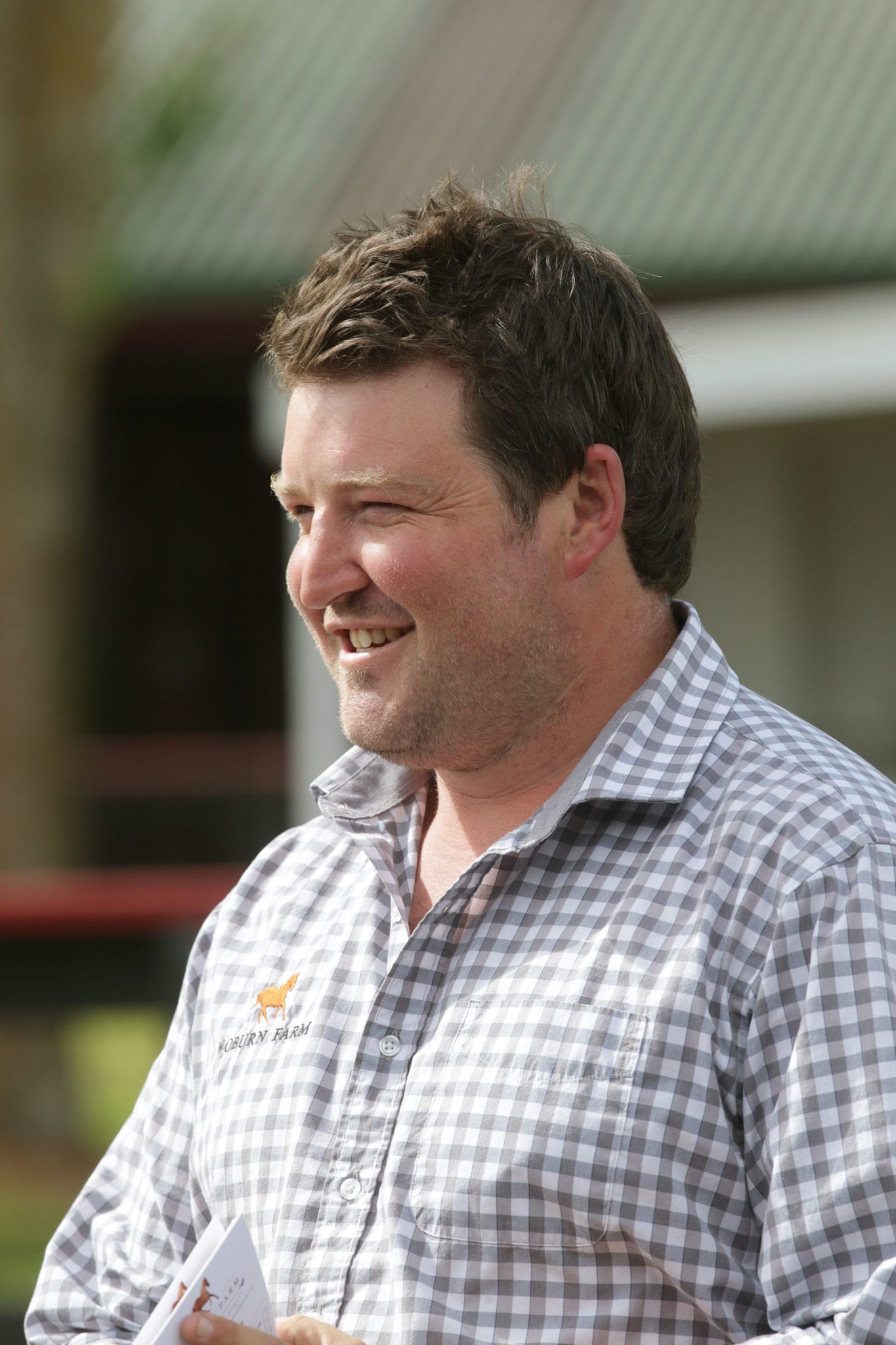 With 28 two-year-olds set to go through the ring at Karaka this week, the 2019 Ready to Run Sale marks another big step in the rapid rise of Woburn Farm. Established in 2012 by Cambridge-based couple Adrian Stanley and Hannah Kettlety, Woburn Farm made its Ready to Run Sale debut in 2016 with six horses sold. That number swelled to 16 in 2017, resulting in a top-ten finish on the leading vendor table with an aggregate of $1.17 million.
Two years later, Woburn's presence is continuing to grow, offering their biggest-ever Ready to Run Sale draft this week. Having begun with a 30-acre property, the operation has quickly expanded to almost three times that size. "We've come a fair way in a short period of time," Stanley said. "We've been lucky enough to be strongly supported by a number of really good clients, we've had some good results and we're very happy with the way things have been going.
"This year is our biggest-ever draft at the Ready to Run Sale. We think it's a good, even line-up of horses who will fit a wide range of price brackets. "Their preparation has gone perfectly. The team at home have done a great job with all of these horses. They went really well at the breeze-ups, and they've let down beautifully between then and now. We're happy with how it's all gone."
While Woburn's Ready to Run offering has been rapidly expanding from year to year, Stanley believes it has now reached an ideal size. "I think it's about the right number to take to the Ready to Run Sale," he said. "Somewhere around 10 percent of the catalogue is ideal. You get to know the buyers who are coming, both locally and from overseas markets, and the sort of horses they're looking for. Having this sort of number should allow you to tick most of those boxes in the group of horses you're offering."
Stanley identified two colts from Woburn's Ready to Run class of 2019 as being well worth a look when they go through the ring this week – Lot 114, by Ocean Park out of Pastrana, and Lot 375, by Shamus Award out of Exchanges. "The Ocean Park is a lovely colt, and he's been very popular since he arrived here," he said. "I really liked the way he did his breeze-up. He looked like he was in first gear the whole way and was just cruising. "The Shamus Award colt is beautifully put together. He's got a great forearm and hindquarter, and terrific depth and girth. "I thought his breeze-up was one of the best in the catalogue, and he's been really well-received by some excellent judges. I can't wait to see how he goes in the ring."
Stanley and Kettlety could be in for some rewarding results over the next few days, but there will be no time for them to relax and catch their breath. Woburn Farm is also developing into a major player in the National Yearling Sale, averaging $180,000 in Book 1 of Karaka 2019 in January to rank among the top five vendors. Two of their draft sold for $300,000 or more.
Graduates of their yearling drafts include the Group 2 Matamata Breeders' Stakes (1200m) placegetter She's A Thief, who they bought for $13,000 as a weanling and sold for $30,000 the following season, and the nine-length Listed Wanganui Guineas (1340m) winner Cooga Doon, who was later sold to Hong Kong. "We'll be straight into the yearling prep after this," Stanley said. "In fact, we've already started – the team got underway with our yearling draft on November 1. "We had some great results with our yearlings last year, and it's something we'd like to build on. "We've got some lovely horses this year who are coming along really nicely, and it'll just be about managing them through to the sale in late January."