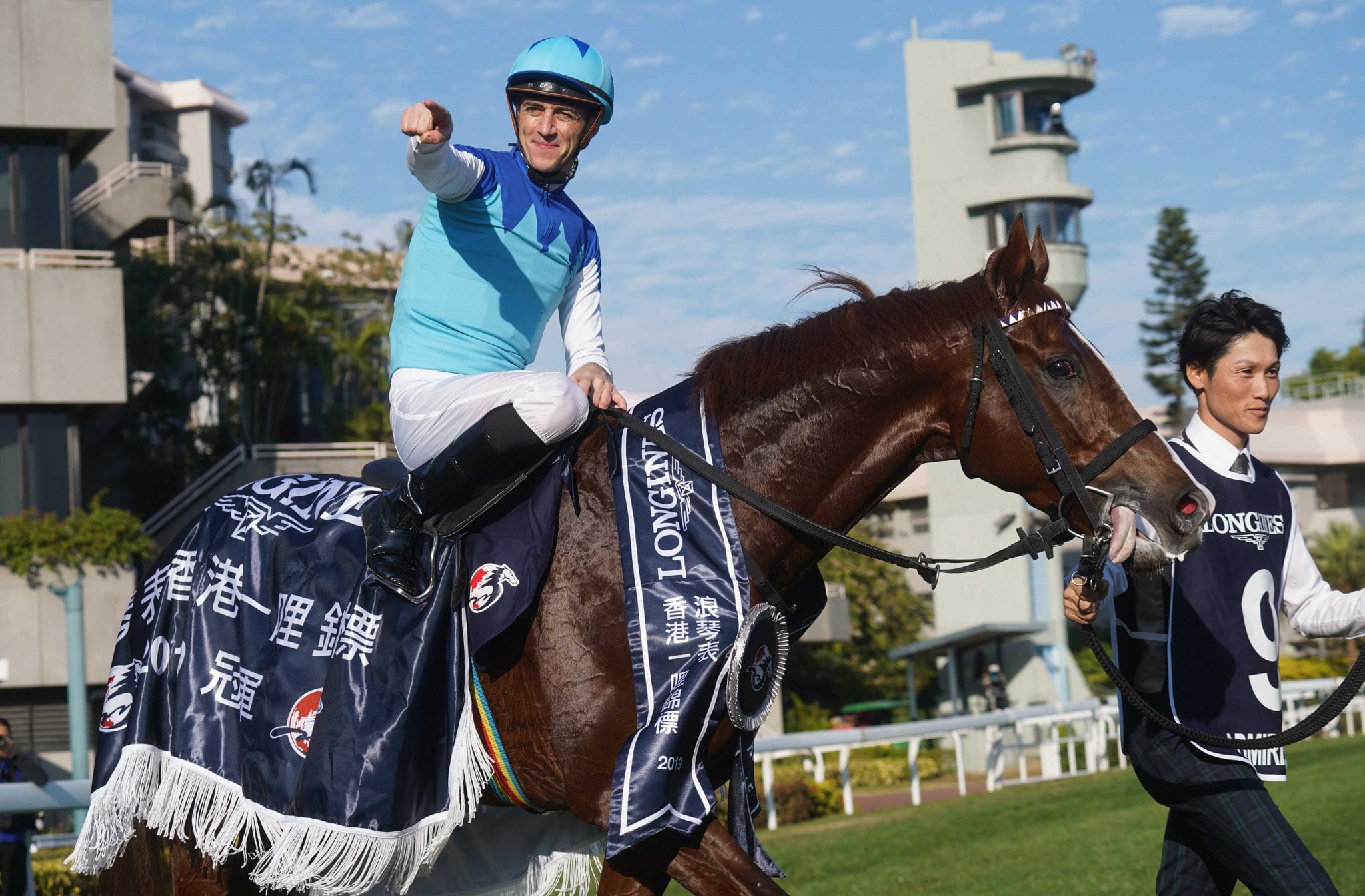 The one thing we have seen of the Japanese racing in the past decade is a growing hunger to travel abroad, but while 2020 has not been kind to Japanese raiders, a strong but small team entered for the 2020 LONGINES Hong Kong International Races could change that.
Nearly a dozen horses were stranded in Dubai earlier in the year after the races were called off at the last minute; others interested in heading to Europe or America in the spring were unable to travel later in the year, or saw long travel delays and significant risks.
Ultimately, though, the Japanese are just as determined to travel to Hong Kong for the International Races they love (and often win), this time bringing a team of six, featuring two previous HKIR winners, three other Group 1 winners and a Group 1 placegetter, all venturing to participate in their favourite year-end international meet.
The Japanese assault is headlined by Win Bright and Admire Mars, two returning HKIR champions from 2019. Both horses had much of their 2020 ravaged by the pandemic as they flew to Dubai in March, only for the Dubai World Cup meeting to be cancelled immediately after they cleared quarantine at Meydan. It took a little over a week to get them back home, leaving their late spring and early autumn in chaos.
Admire Mars was looking to make his 2020 debut in the Group 1 Dubai Turf (1800m) on Dubai World Cup day, but with all that prep and the two-week stint in limbo at Meydan, he lost all opportunity to race in Japan's spring and summer months.
He made his first start of 2020 in the Group 1 Yasuda Kinen (1600m), a tall order for any horse making their first start of the year against the country's best milers. He stalked the pace well early on but was overtaken by five other Group 1 winners to finish sixth.
The Yasuo Tomomichi-trained colt was spelled for another few months after that poor performance to start afresh in the autumn. He came back in the Group 2 Swan Stakes (1400m) in October, where he held on for third before going on to the Group 1 Mile Championship at Hanshin in late November, where he again posted a third.
"He has had two solid runs so far, so we have him set up to peak in Hong Kong. I think he is physically better this year than he was last year when he won," Tomomichi said.
"Christophe Soumillon is set to ride him again," Tomomichi added.
Before his stunning victory last year, Admire Mars had only one start where he finished a lacklustre ninth in a Group 3 two months before travelling to Hong Kong and Tomomichi feels confident his colt will blossom again when he gets back to Sha Tin.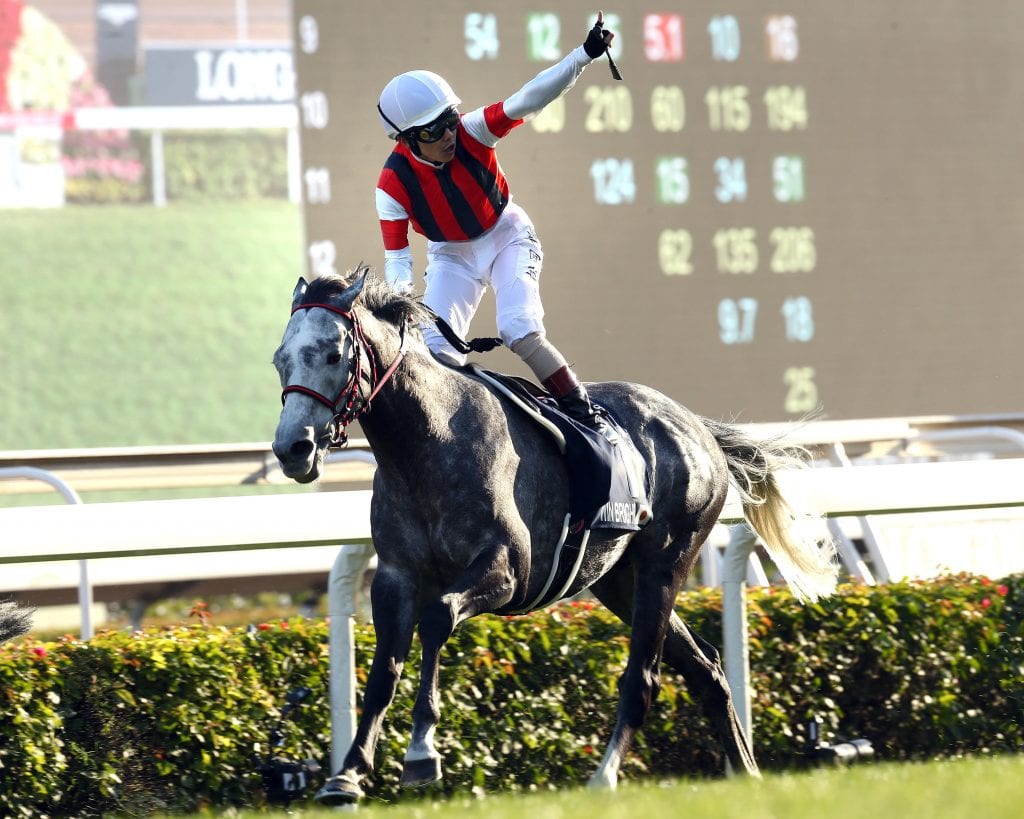 Win Bright had only one start in the spring where he finished seventh in the Group 2 Nakayama Kinen, a race he had won in the past two years, before shipping off to Dubai. The Dubai mishap meant he didn't make another start until the Group 1 Tenno Sho Autumn (2000m) in October, where he finished 10th. While those two finishes could easily make any punter wary, Win Bright's brightest moments have all come in Hong Kong.
Last year, the Yoshihiro Hatakeyama-trained entire went to Hong King twice to win both the Group 1 FWD QEII Cup (2000m) and the LONGINES Hong Kong Cup, despite running poorly in Japan in-between. He clearly loves Hong Kong in the best way and his stable would expect a big run from the son of Hong Kong Vase winner Stay Gold.
"The horse is doing quite well, much like last year. He wasn't quite at his best leading up to the Tenno Sho Autumn, even more so this year with so much time between races," Hatakeyama said.
"Then again, just like last year, he came out of the Tenno Sho Autumn in fantastic condition, so we are pleased that we have the opportunity to race again in Hong Kong despite the pandemic."
The steely grey six-year-old is two for two at Sha Tin over 2000m and aims for a third in the Group 1 LONGINES Hong Kong Cup (2000m).
"He has missed so much racing this year, it would be a shame not to be able to run him when he is at peak fitness."
"He went out today with his jockey for his final work in Japan, and he is a completely different horse from where he was a month ago. He is in a similar place physically now as he was last year – we will try our best and hope to make his last run a winning one."
"Masami Matsuoka will travel over for the Cup again this year, even though he will have a two-week quarantine upon returning to Japan, he felt the Hong Kong Cup and Win Bright are worth taking the rest of the year off for – it is very kind of him, we will try our best and hopefully come home with good results again."
Rounding out the Japanese contingent at the 2020 LONGINES Hong Kong International Races are Danon Premium and Normcore who will also contest the Hong Kong Cup, while Danon Smash and Tower Of London tackle the Group 1 LONGINES Hong Kong Sprint (1200m).