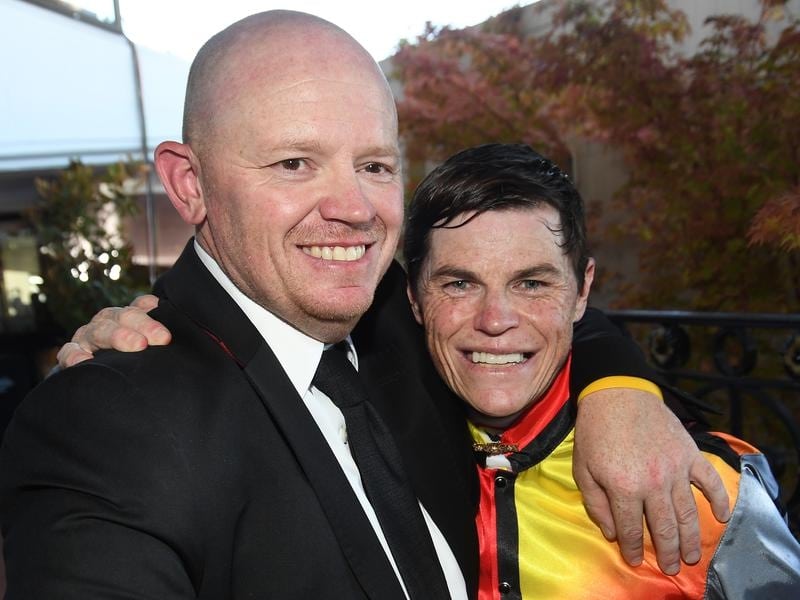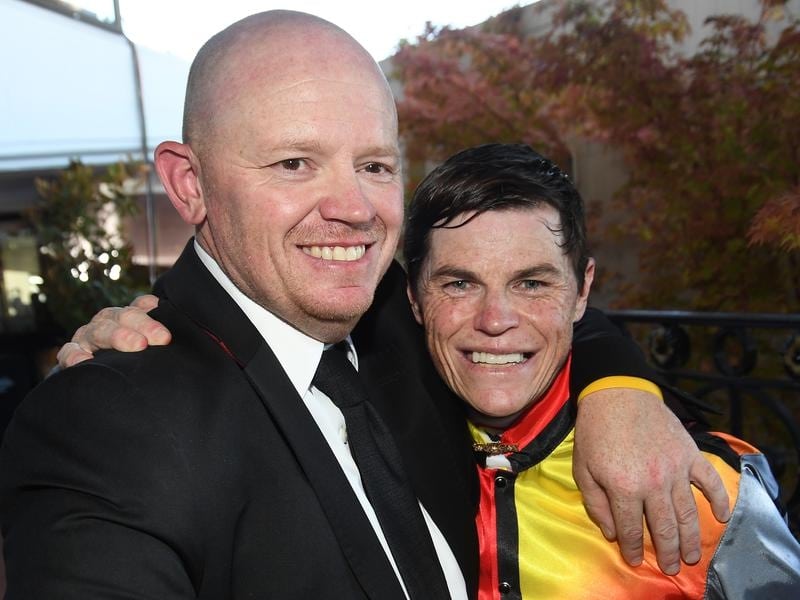 As a jockey Craig Williams has been immune to the different emotions horse ownership can evoke.
That was until his wife Larysa became involved in the family's racehorse Demonstrate.
Demonstrate is trained by Williams' father Allan and brother Jason and is also owned by other family members and long-time friends.
The sprinter won two races during the autumn, his latest at Flemington in March, and returns in Saturday's Listed Carylon Stakes at Moonee Valley.
"It's the first horse Larysa has raced," Williams said.
"I remember when she was getting ready to go to Flemington and how nervous she was.
"I said to her 'why are you so nervous, we do this everyday' but I got to see the emotion that comes out that we take for granted.
"She designed the colours so when there's so much vested into it you appreciate what it takes for owners to buy horses, the people who train them and get them to the races."
While holidaying following a six-win haul at Flemington last month, Williams said his wife expected the same everytime he rides Demonstrate.
But he was relieved to hear Larysa had relaxed those demands after looking at Saturday's field.
"She's gone from nothing but winning to being in the top six and running on which means I might keep the ride for a bit longer," he said.
"He's trialled-up nicely, his first-up form is good and he appreciates the Strathayr at Moonee Valley.
"He's got a lot of bases covered but from now on he's in a tougher league in Listed to Group Three races."
Williams said Demonstrate came to the attention of his brother in Adelaide in 2016.
"He worked as my valet over in Adelaide when I rode Demonstrate there in the Euclase Stakes and I really liked the horse," Williams said.
"He likes buying from Godolphin because if there's any problems they tell you and everything is open, you know exactly what you're buying.
"The only consideration he had was on his rating but he's fitted in with my brother and my father's program really well and they've done a really good job with him."
Want more racing news? Cups Betting delivers you the latest horse racing news from all the major thoroughbred cups and feature races.