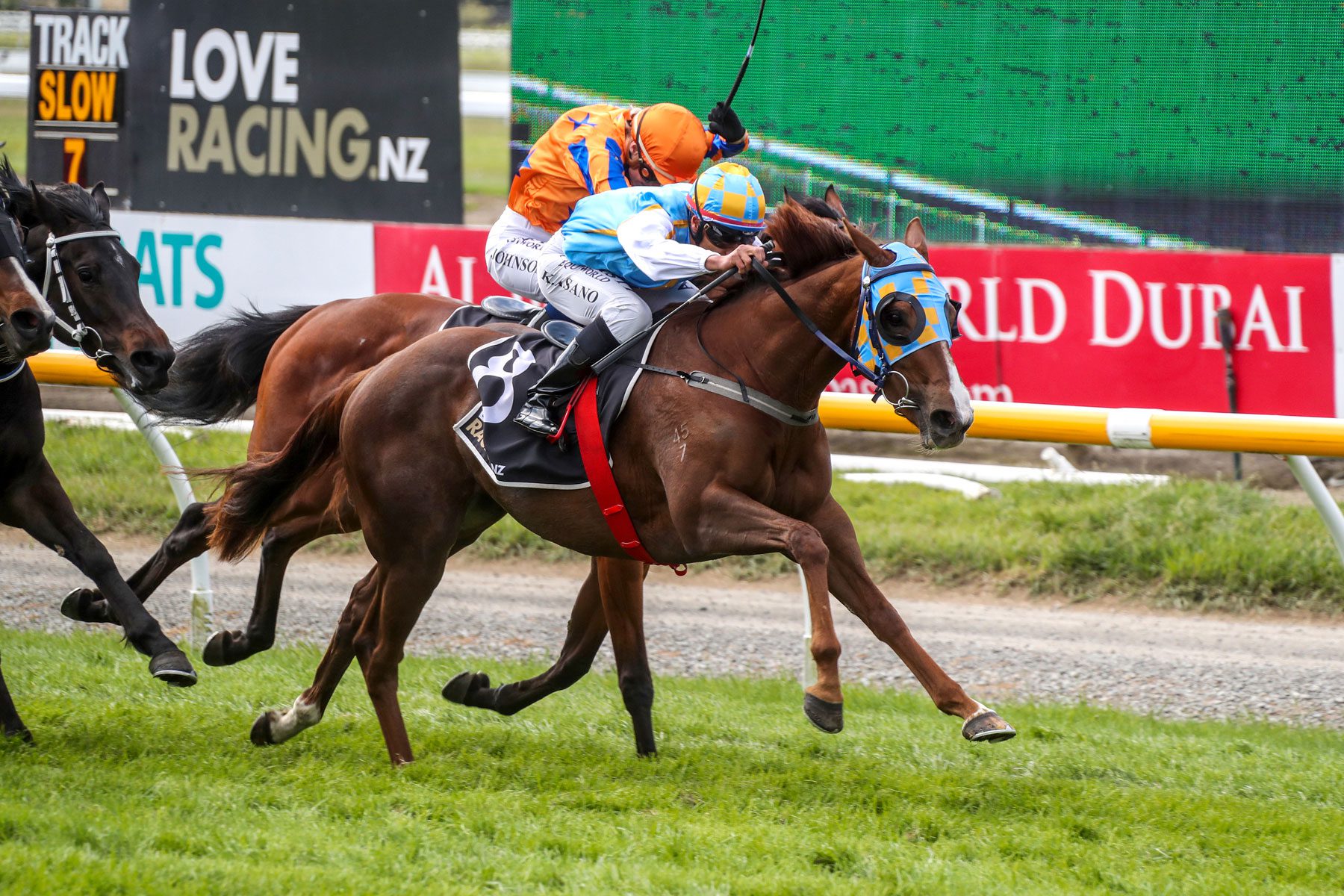 Trainer Robert Dennis has only one concern with The Gift ahead of the MLT/Three Rivers Hotel/Pioneer Tavern Fireside Cup (1335m) at Gore on Friday – weight.
The four-year-old mare has been lumbered with 60kg in her final lead-up race to the Group 3 Valachi Downs South Island Thoroughbred Breeders' Stakes (1600m) at Riccarton later this month.
"She has got a good draw (4) and a good jockey on her in Tina (Comignaghi), but she has got a lot of weight to carry, 60 kilos," Dennis said.
"She is not an overly big mare and probably doesn't carry weight as well as a bigger horse, but she deserves the weight in that field and I am sure she will be competitive."
The daughter of Power heads into the race in good form, having finished runner-up first-up over 1200m last month before winning over 1400m at Ascot Park last start.
"She looks to have come through her last run good as gold. She has taken it in her stride. It wasn't far from home," Dennis said.
"She is going well and will head to the Breeders Stakes on the 26th at Riccarton.
"This race is going to bridge the gap between Invercargill and there really nicely. She seems to thrive on racing, so hopefully that will top her off nicely for the mile up at Riccarton."
Dennis is also looking forward to lining up The Bling and The Cluster in the Herberts Transport/VETCO Edendale (2000m), and Heidi Hi in the Hillside Metals/McKenzie Family Pine Bush Cup (2000m).
"The Bling is third-up since coming down from the North Island. He is stepping up to a staying trip, which should suit him," Dennis said.
"He should be ready for the 2000m, it seems to be what he is looking for.
"The Cluster has been a bit disappointing. I think a fair bit of this horse still. He has had a tricky season with hiccups most of the way through. Things just haven't gone his way.
"But he is fit and well and we will see how we go.
"Heidi Hi is in great form. She really seems to have woken up. I have always thought she has had plenty of ability and if she can hold her form she can certainly be competitive again."
Dennis has been up at Karaka this week, looking to add a promising youngster to his barn.
"I have got a handful marked out in Book 2 so we will see how we go. If I can get one we will get them syndicated," he said.
"I have got some really good, loyal owners who love their racing. I am sure they will support me and dive on in (to the syndicate)."