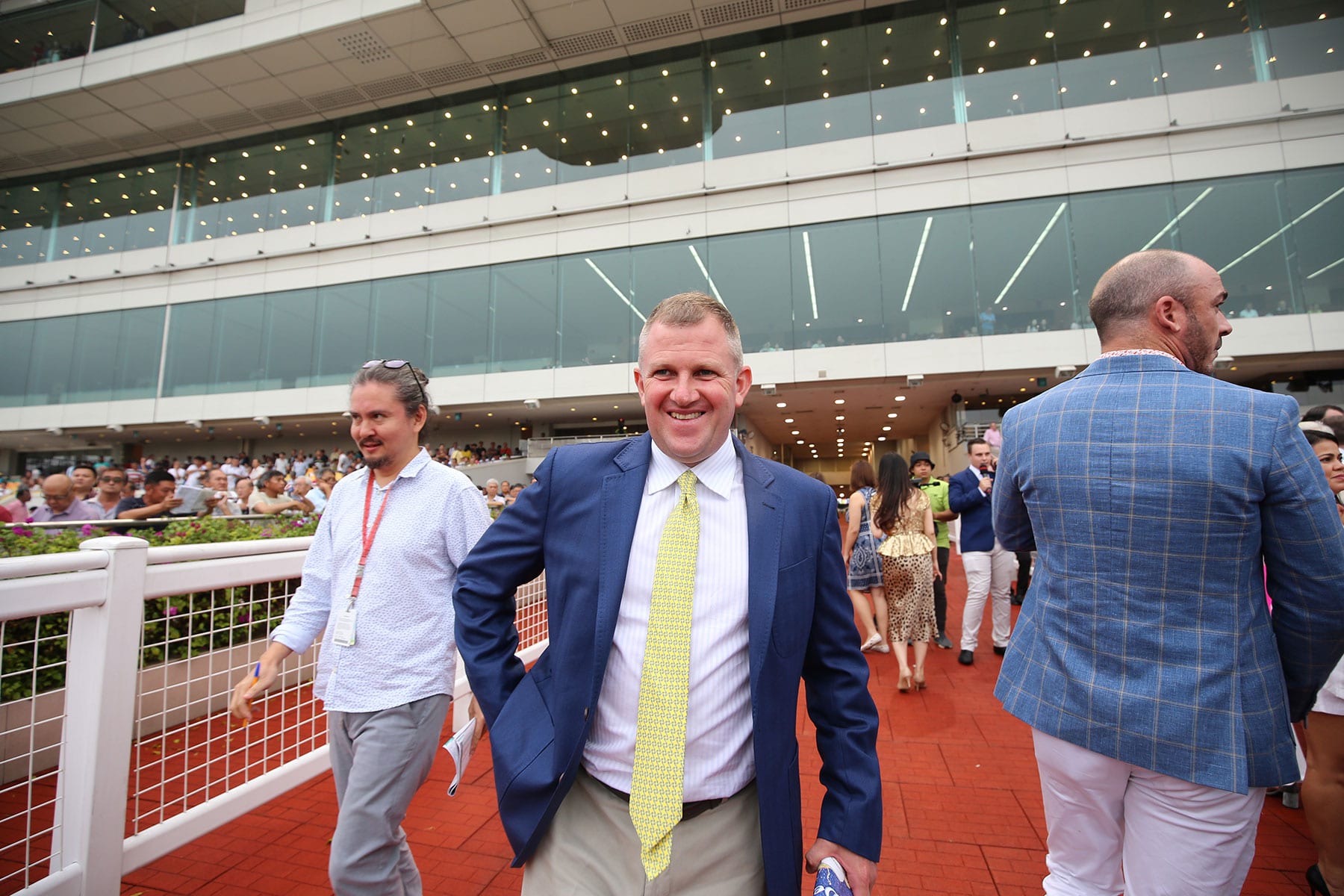 Te Akau's Singapore trainer Mark Walker notched his 50th win for the season when Sacred Sea was victorious over 1700m in Class 4 company at Kranji racecourse on Friday night.
In a season running the calendar year in Singapore, Walker has a 13 win buffer over Michael Clements and could be on target to set a new record. "We had 87 wins when winning the premiership in 2017 but may struggle to reach that with quite a few of our winners now up in grade," Walker said. "Last season we won S$4.7m in prizemoney for the owners and we will probably top that. "We've had some nice wins, but I'm a bit disappointed it rained last week for the (Singapore) Derby (2000m). By race nine the track was severely rain-affected and the two we had in couldn't get through it."
The winner of five training premierships in New Zealand, Walker was crowned Singapore Champion Trainer in 2015 and 2017 while also finishing second and third since moving to Singapore in 2010.
Meanwhile, on the home front, Te Akau trainer Jamie Richards has saddled his last horse for the season and is preparing for the new term. Te Akau New Zealand has recorded 98 wins this season, including 18 stakes victories, and nearly $4 million in prizemoney. "It's been a phenomenal season for Jamie to get nearly 100 wins and all those stakes winners, an incredible effort," Walker said. "They've got such a good team of people, not only at the farm but also at the stables. "Jamie is always the first to say you're only as good as the people around you and he's certainly got very good people around him."
Walker has a long association with Te Akau and its principal David Ellis and is pleased with how the business is thriving in both racing jurisdictions. "For Dave and Karyn (Fenton-Ellis) to syndicate as many horses as they do is an incredible achievement and I don't think you'd find anyone else in Australasia syndicating that many. "The business has grown so much and Singapore has been a big part of that. "It's enabled us to make improvements on the farm and the stables and attract better quality staff. So, we've got to be happy with the way everything is going."
Richards has been delighted with his first season training in a solo capacity where stable star Melody Belle went on to win five Group 1 races. "It's been a great first season as solo trainer," he said. "Right from the very start, our first winner was Melody Belle in the Foxbridge Plate (Group 2, 1200m) and thankfully the horses have continued to perform well all year. "We managed to keep the strike-rate right, had a good bit of success in Australia, and the young horses coming through have raced well."
Richards was pleased with the level of success his racing team achieved this past season and he is looking forward to the opportunities ahead with an exciting stable of horses behind him. "To win seven Group 1s was testament to both the horses in the stable and the staff, and the systems and procedures that we've got in place," he said.
"Obviously, everything was put in place from when Dave and Mark set-up Te Akau. It's been an incredibly exciting season and hopefully we can continue to build on it. "I'd like to extend a big thank you to all our owners, who without we wouldn't be in this position, and also to all the staff that have done such a great job. "Going forwards, we've got a lovely bunch of horses, both older horses and younger horses coming through. "We've always lacked a bit of depth in our older horses, but I think we have some there that have spelled well and have come back in good order and can hopefully continue to get through the grades."