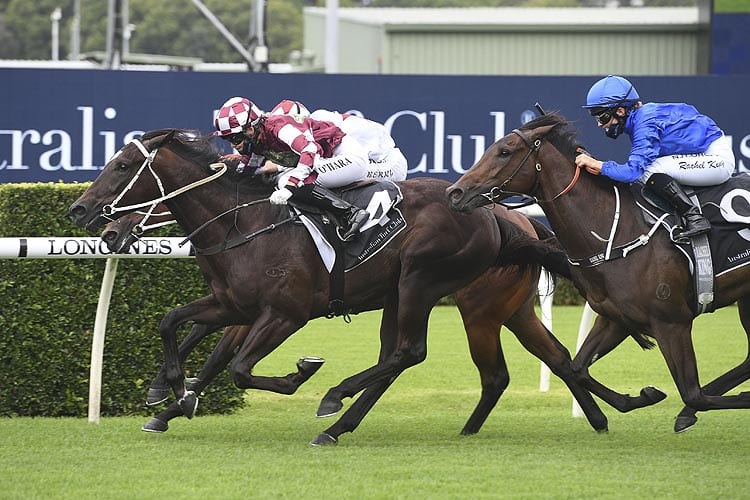 While most Sydney trainers were restricted to putting their Golden Slipper contenders through some last-minute pace work on Saturday, bush trainer Scott Spackman found himself in the enviable position of giving Rocket Tiger a course proper gallop.
Spackman is based in Wagga Wagga, which missed the worst of the weather event that forced racing officials to shift Saturday's Golden Slipper meeting back seven days.
Thankfully for Spackman, he planned to leave for Sydney on race morning but after receiving an early phone call to advise the Slipper had been postponed, he contacted the Murrumbidgee Turf Club (MTC) to rejig the horse's program.
"I found out early so we didn't have to leave and we actually got to work the horse on a beautiful surface this morning," Spackman said.
"It's actually worked out that I'm in the box seat.
"The MTC opened the course proper for us and his work was outstanding. I can't wait for next Saturday now."
Spackman's good fortune came on the back of a difficult week after Rocket Tiger was forced to undergo several veterinary inspections before he was passed fit to start.
The trainer, who has just a handful of horses in work, said the date change was almost a blessing and he hoped it would allow his Black Opal Stakes placegetter to have a normal build up.
"Hopefully we don't have to go through another vet check like we did last week," he said.
"The way he's been pushed and pulled and prodded at all week, it has probably worked out in our favour."
Rocket Tiger will be ridden by Kathy O'Hara in next Saturday's $3.5 million race.