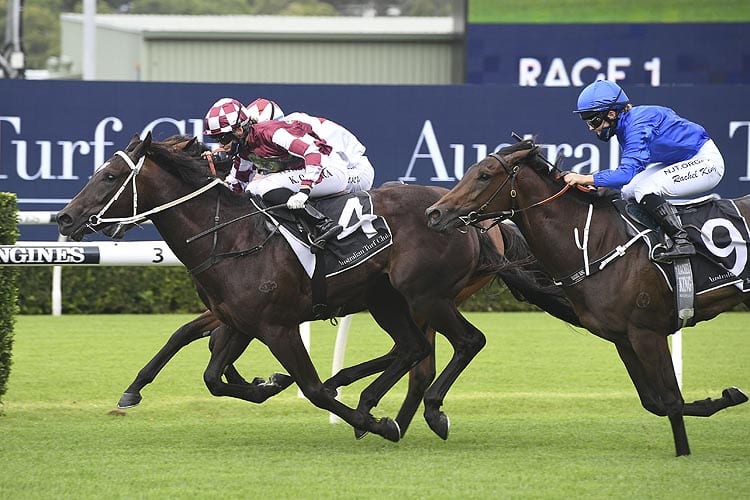 Wagga-based trainer Scott Spackman only has a small team in work and it will be a watershed moment when his star two-year-old Rocket Tiger lines up in the $3.5 million Golden Slipper at Rosehill Gardens this Saturday.
The Cluster gelding wasn't in the initial list of nominations, but the ownership group has fronted up the $150,000 late entry fee for the opportunity of winning the $2 million first prize.
Rocket Tiger made a successful debut winning a two-year-old race at Canberra late last year, and then went to town to claim the Boxing Day Plate at Randwick.
After a short freshen-up he was narrowly defeated by Home Affairs in the Group 2 Silver Slipper before trying to lead all the way in the Black Opal, only to be run down late into third.
Spackman admits the tactics in the Black Opal didn't give his gelding the best chance.
"It was still a good run but it was my fault," Spackman said.
"We tried to take the bad luck out of the race by leading but he's just better with a sit. He loves to chase."
"I'm proud of what the horse done. I'm dirty on myself not the horse. The horse was dirty on me."
Only last week Spackman was plying his trade at the picnic races at Dederang, picking up the first-place cheque of $2,760 in the Dederang Cup. A race he was more than happy to win.
"I had one in at Dederang last week. We picked up the Dederang Cup, that was big." Spackman said.
Now Spackman heads to the richest race of his career and is grateful that the owners have come up with the late entry fee.
"The horse has won $138,000 so it's only an extra $12,000 they've got to find," Spackman quipped.
"I wouldn't have even contemplated the Slipper if there was an inkling in my mind that he wasn't right.
"Not to have a bloke put his hand in his pocket for $150,000 and have enough faith in a bush trainer like me."
The Golden Slipper barrier draw will be conducted at Rosehill Gardens on Tuesday morning.