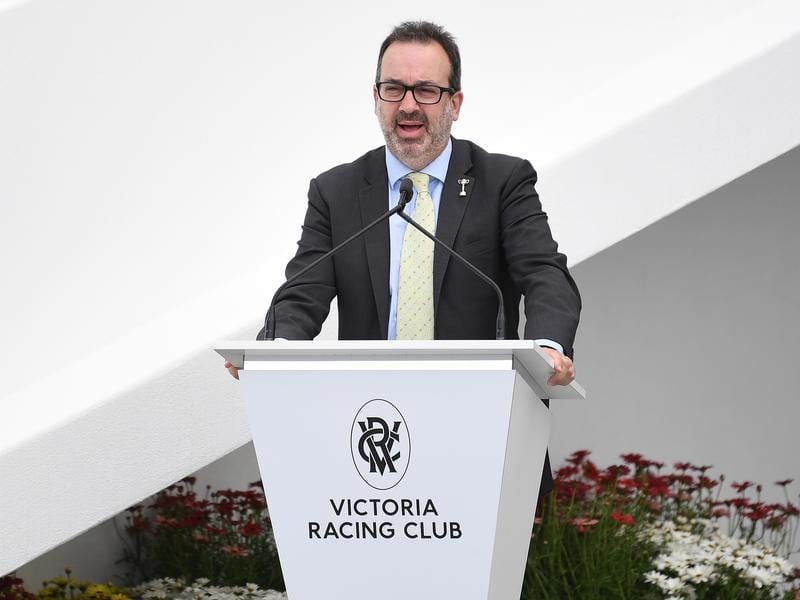 Victorian Racing Minister Martin Pakula believes the racing industry needs to be judicious in determining the rate of Victoria's Point Of Consumption Tax.
Victoria currently has the lowest POC in the country at eight per cent which the government says it will revisit in 18 months.
The POC was introduced at the start of the year and is a tax on wagers placed by punters located in Victoria and was derived at after consultation between the government and racing industry.
Currently the POC is two per cent less than NSW with other Australian states paying as much as 15 per cent.
Pakula said the two per cent difference NSW collects is passed straight through to the racing industry.
Racing NSW last week announced a number of spring initiatives to complement The Everest carnival, in turn extending their spring carnival by six weeks and offering $45 million prize money in total.
The announcement prompted a vexed response from Amanda Elliott, chairman of the Victoria Racing Club which hosts the Melbourne Cup carnival.
"It's not out of the question the Point Of Consumption Tax may rise and give better revenue outcomes to the industry, but you have to be a bit judicious about that," Pakula told RSN927.
"If the return to punters starts to drop off, you may have less wagering and you may end up with no great benefit at all.
"We have the lowest POC of the major racing jurisdictions, but there's been some revenue consequences for the industry as a result of that."
Pakula does not want the arms race between NSW and Victoria to become a war, saying he wants the two states working together for the betterment of racing.
"This is not just Victoria versus NSW, this is racing versus other forms of entertainment," he said.
"If we get myopic about it being about Victoria and NSW, we'll miss the emergence of other threats.
"I think racing needs to work co-operatively to grow the product for everybody and that can be done in a way that doesn't threaten the key carnivals in either state and allows each state a place in the sun.
"There has to be be two parties willing to have that conversation and if there are we'll be part of it, if not we'll continue to engage in this arm wrestle.
"But I think cool heads will prevail because they have to in the best interests of the industry."