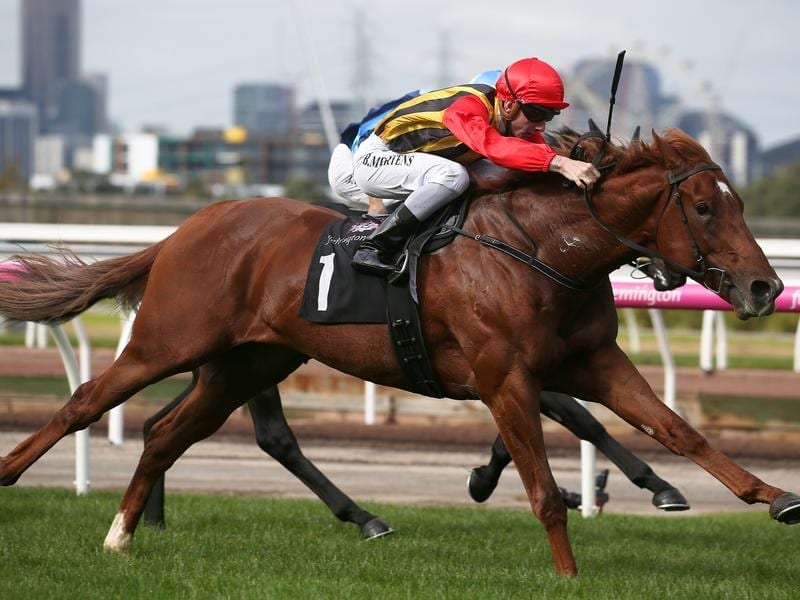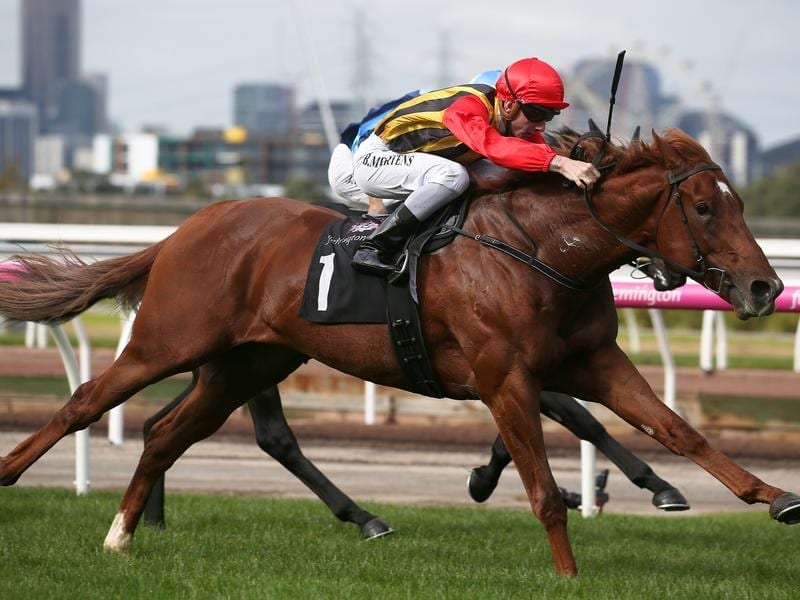 Caulfield Guineas runner-up Vassilator has undergone dressage training in a bid to teach the colt to be more disciplined ahead of an autumn campaign.
After running second to The Autumn Sun at Caulfield, Vassilator ran seventh in the Carbine Club Stakes at Flemington on November 3.
After giving him a couple of weeks in the paddock, trainer Colin Little sent the colt for some dressage work before bringing him back to his stable.
Little says the early signs are positive, although he has also resorted to using a another piece of gear in trackwork.
"His weakness is when he gets on horses' heels and has to be restrained he gets his head in the air," Little said.
"He ran last in the Guineas Prelude because of that and his last run in the Carbine Club he got his head in the air and over-raced and when they're doing that they're not breathing.
"He didn't used to do it. His first couple of runs he was laid back but as he's had more and more racing he's got keener.
"We've tried blinkers and different bits and all sorts of things and are now using the Market Harborough (breastplate) which keeps his head down.
"You can't use it in a race but in training it seems to be helping."
Little said Vassilator's current racing style would prevent the colt getting out to his natural distance of 2000m.
The trainer will judge Vassilator's early autumn races before setting a goal and said the Group One Australian Guineas at Flemington in March seemed the logical choice.
But that will depend on The Autumn Sun.
"I don't know if I want to be taking on The Autumn Sun. I think I'll be running around him," Little said.
"He looked a terribly immature, lean horse that would improve out of sight with a bit of time."
Vassilator was the first horse entered for the inaugural running of The All-Star Mile at Flemington on March 16.
"The email came through and instead of waiting, because I knew the owners would want him in, I put him in straight away and he was the first horse in," Little said.
"But I don't know if that will help."
Cups Betting has all the latest horse racing news and betting bonuses.