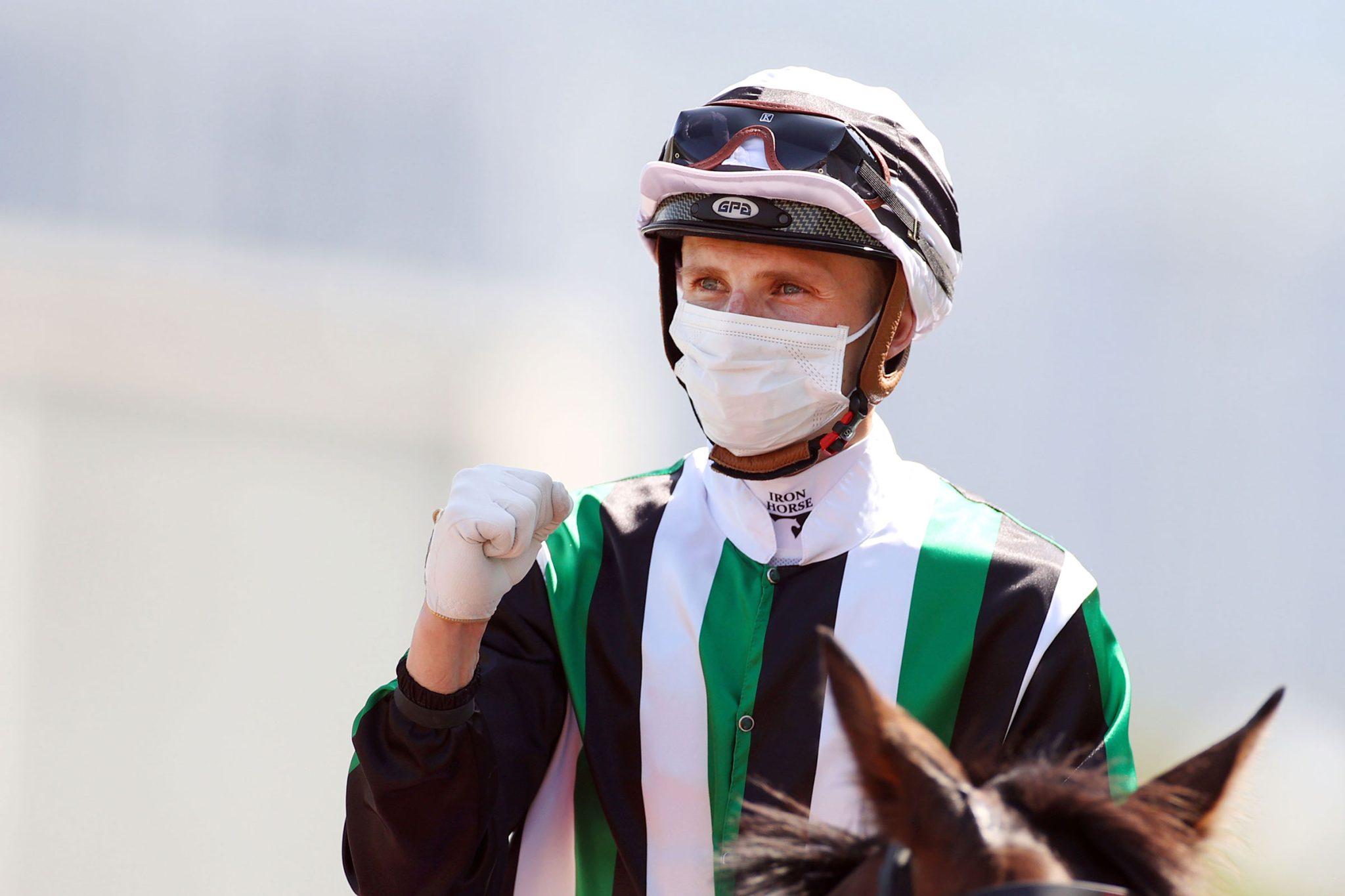 Lyle Hewitson is the epitome of grit and determination. He resolved himself to a successful return following a horror fall in December and now, the South African has only one goal in mind – to ride more winners.
Returning to the sport he loves wouldn't have been easy and his mishap serves as a reminder of just how perilous life as a jockey can be – even with the glory attached – but the 24-year-old has since propelled his career in Hong Kong to all new highs, including two wins from his last nine rides and HKD$9.28 million in stakes this season.
"The main thing is that this season has progressively improved, obviously I started off with a bang and then had the setback and I just had to work on from there, although we were getting good results – the only thing that counts is riding winners," Hewitson said.
Hewitson returned in January and ended a frustrating run of outs at the end of February, riding out of his skin but without reward, tallying six seconds and 10 thirds on horses consistently unfancied in betting – only two of which were single figures – regularly featuring on mounts with odds ranging from +1500 up to +8400.
"Being able to get back on those horses that I have been running well on has been the key factor and they've started to turn into winners," Hewitson said.
Hewitson's fruitful association with trainer Douglas Whyte has returned four wins since being sidelined at the end of last year.
"I've been lucky to get support from Douglas (Whyte) as well as the trust to stay on these horses and now hopefully more trainers can start throwing chances my way, I just need to keep getting winners and build into the rest of the season," Hewitson said.
Prior to the beginning of his second stint in Hong Kong as a mid-season arrival this term, Hewitson nailed a third title as South African Champion Jockey with 263 wins through the nation's 2020/21 season.
"When I was going through that period – still not having the winners, I kept saying to myself that when it does turn it's going to be so much more rewarding because of how much more I have had to do and to go through.
"I'm obviously proud that it's starting to come together but there's a long way to go still and once we've had many more wins under the belt, it'll be a nice story to look back on," Hewitson outlined.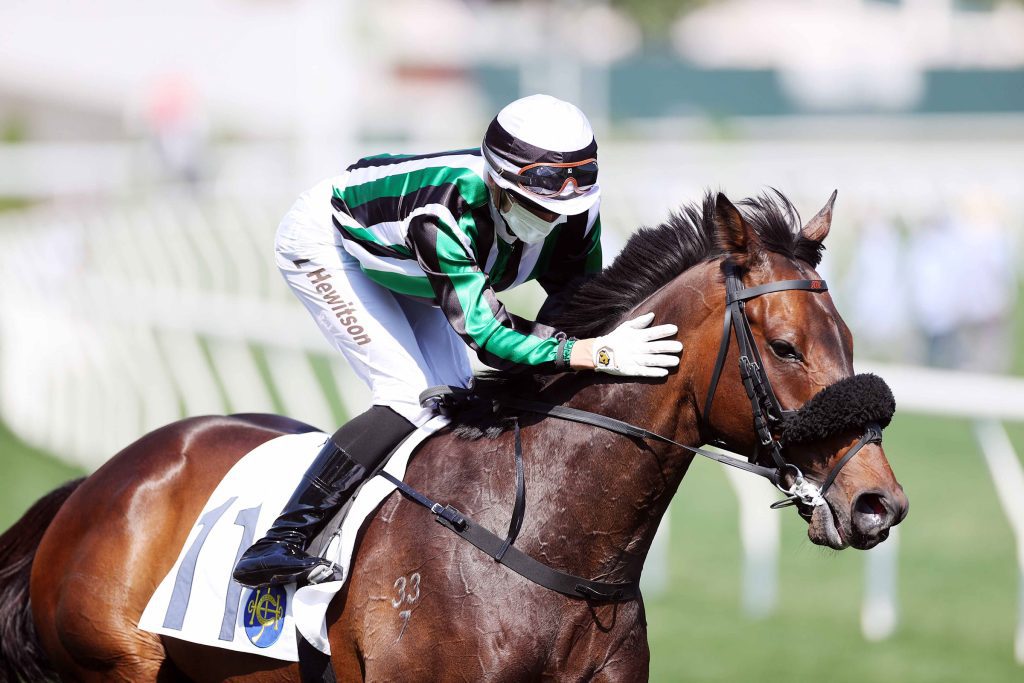 Looking ahead, Hewitson takes five rides at Happy Valley's midweek fixture this Wednesday (April 13), reuniting with Nordic Combined in the first section of the Class 4 Matheson Handicap (1200m).
The South African partnered the Sebring gelding into an improving fourth last start, finishing narrowly ahead of Triple Triple, who has since come out and won.
"He didn't surprise me because of his debut over 1000 (metres), he was drawn wide and he dropped out to last but he hit his straps really well late and actually hit the line strongly, so I expected a good showing," Hewitson said.
After stepping away from gate one last start, the three-year-old again draws favourably, this time departing from barrier one.
"He had the draw last start and everything, so I knew that he would have a smooth trip and I just didn't want to pressure him – I was actually a pair further back than I could have been but it was nice to see him hit the line really well," the rider said.
Nordic Combined (125lb) also faces Miracle Victory (133lb), Harmony N Home (130lb), Street Scream (127lb), Ares (117lb) and Amigos Giggle (115lb).
"He could only have come on from that run and having the (inside) draw again is a bonus and I just think he's a horse that has so much improvement, when he works without the blinkers on he's very laidback, but as soon he's joined by another horse or wearing the blinkers you can feel that turn of foot that he has got.
"I know what he's capable of when he switches on and to me that's nice because it shows that he is able to switch on and off at the press of a button," Hewitson said.
More Hong Kong horse racing news