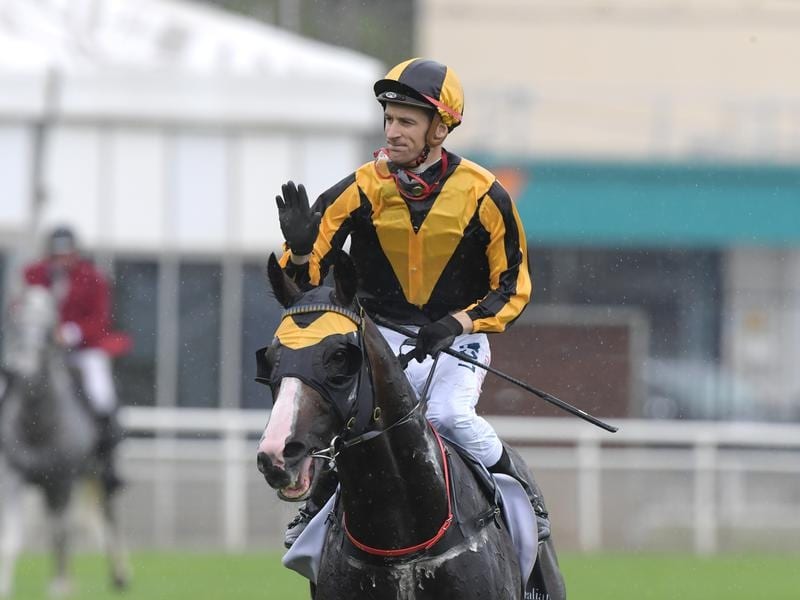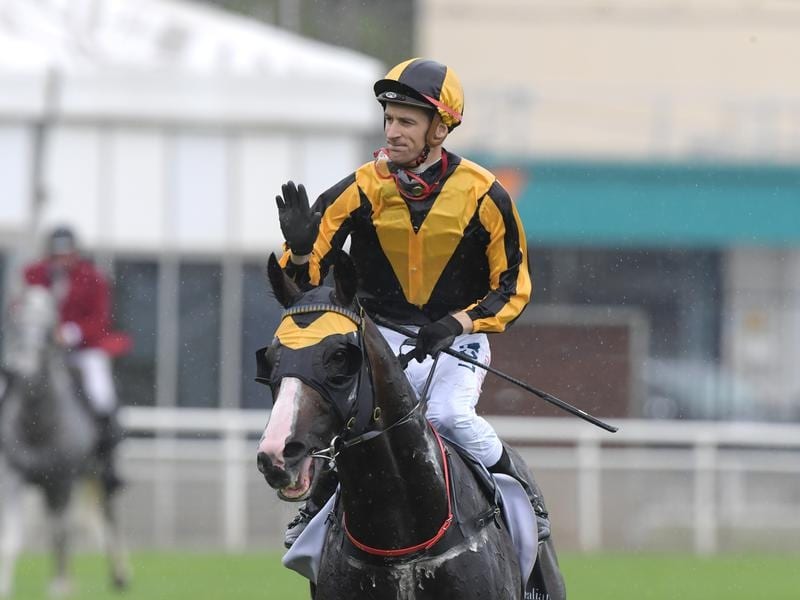 Blake Shinn has ridden Trapeze Artist to an all-the-way win in the Group One Canterbury Stakes, a ride that means more than most.
The win was a fourth at Group One level for Trapeze Artist whose regular rider Tye Angland has been confirmed quadriplegic after a fall in Hong Kong in November.
Shinn suffered a serious neck injury in a barrier trial fall last year and spend five months on the sidelines recovering.
"All the jockeys in this race are riding for Tye. This is his horse. It's pretty emotional really to be given the opportunity," Shinn said.
"It could have been me in Tye's position, having a fall and breaking my neck. My heart goes out to him and I'm very honoured to be able to ride this horse and ride in these silks in support of Tye."
Trapeze Artist's owner Bert Vieira is also dealing with the aftermath of a crash in September last year in which his wife Gai was seriously injured when her car was hit by a speeding police vehicle.
She remains in a coma in hospital but is responsive to family members.
So Trapeze Artist's win is one to savour following his failure in the Expressway Stakes after which Vieira was on the verge of retiring him.
Trainer Gerald Ryan kept faith and Trapeze Artist ($3.80) delivered by 1-1/2 lengths over Shoals ($5) in 1:14.19s, bettering the 1300m-course record of 1:14.25s set in the race last year by Happy Clapper who was also ridden by Shinn.
"It's the most Group Ones I've won with a horse," Ryan said.
"We've got two more to go, the TJ and the All Aged"
Trapeze Artist won both races last season.
Ryan said the idea was not necessarily to lead on Saturday but to be up on the pace.
"With Blake riding him in the two trials then the way the field was made up today we were going to be a little positive on him, not necessarily lead," he said.
"With the map we didn't know where we'd end up. Blake said he'd just take his time until the half mile and then work it out from there and that's exactly what he's done."
Punters were wary after Trapeze Artist's last start and sent Kementari out the $3.30 favourite but he finished last of the seven runners with jockey James McDonald saying he "just battled".
Cups Betting has all the latest horse racing news and betting bonuses.