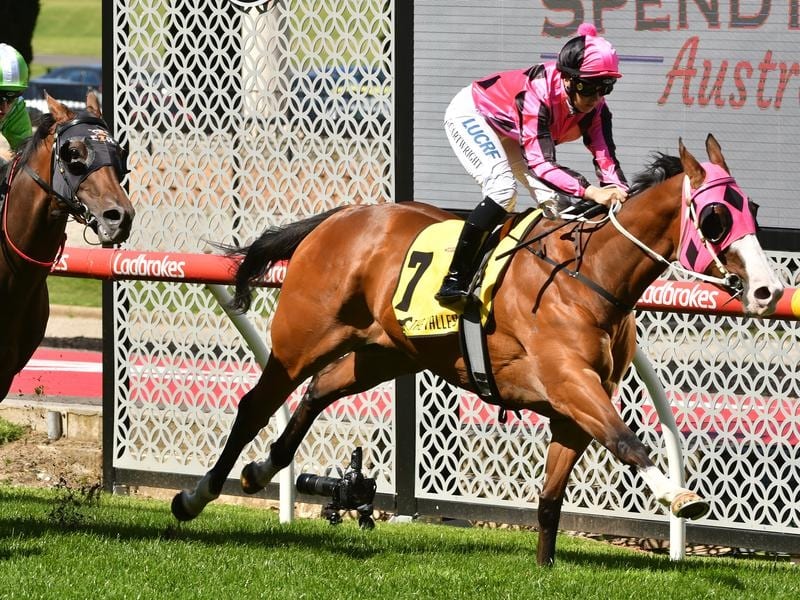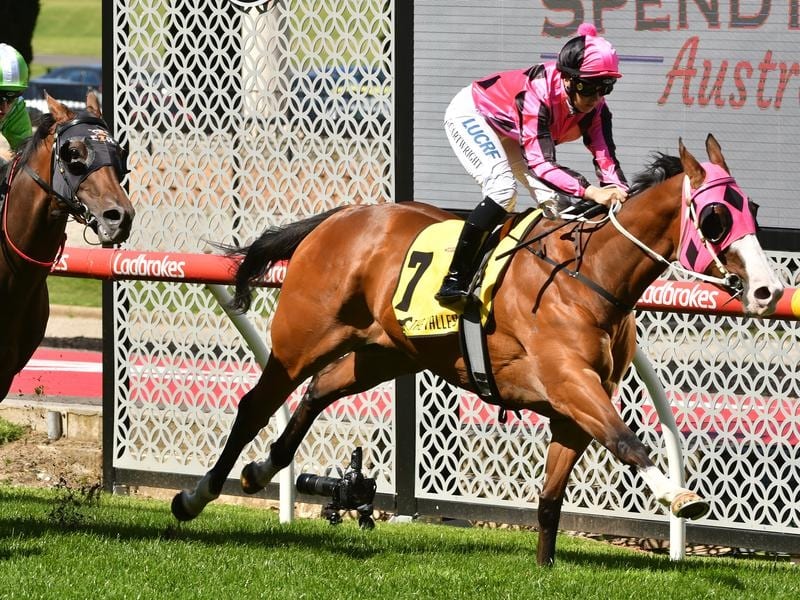 An influx of youth of the equine and human variety has rejuvenated trainer Jamie Edwards.
Based at Freshwater Creek outside of Geelong, Edwards now works closely with his son James who was instrumental in selecting Fill The Flute, a mare who shoots for a fifth straight win in Saturday's Wingate Avenue Community Centre Trophy (1100m) at Flemington.
"James has been with us now for around two years and I've been training for a long time," Edwards said.
"He wants to get out of bed and get the horses worked and that makes everyone around the stable enthusiastic.
"Us trainers are usually grumpy old trainers, but it's great seeing that young keenness come out.
"The other staff gets behind him so its a good environment to be in."
Father and son purchased Fill The Flute for $7000 and she's returned connections $137,000 in prize money,
She was bought as a weanling to be a paddock mate for another filly.
That filly, named Minyinga, has also been successful but chipped a knee, requiring time on the sidelines.
From day one Fill The Flute showed abundant speed but Edwards feared she might be a "half-mile specialist".
After a five-start first preparation, that netted one win, she grew and filled out while maintaining that high speed.
Victory at Moonee Valley on December 1 followed earlier wins at Geelong, Morphettville and Moonee Valley and while being a speed horse Edwards isn't fazed by Saturday's journey.
"The worry is she meets the topweight (Essence Of Terror) 5-1/2 kilos worse," Edwards said.
"We didn't beat her by very far and if we added 5-1/2 kilos to her last win, she probably runs sixth.
"On weights, she probably can't beat the topweights, but all we can do is produce her fit, healthy and well which she certainly is and whether the other horses are, we don't know.
"If she can beat that mob on Saturday she probably deserves a crack at a black-type race but if she struggles, she probably goes back to restricted-grade racing."
Cups Betting has all the latest horse racing news and betting bonuses.