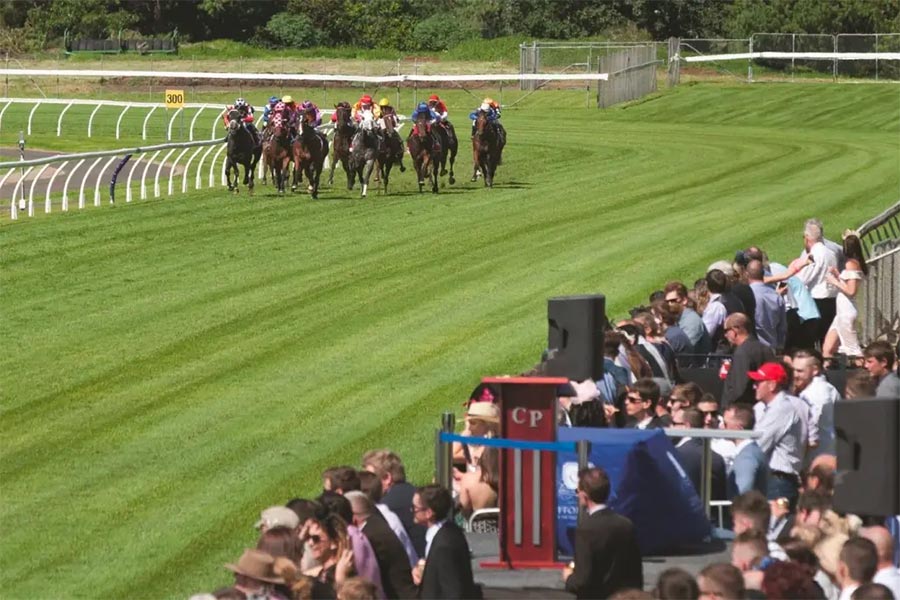 On Tuesday, Racing Queensland (RQ) along with the Toowoomba Turf Club (TTC) announced the newest addition to the Sunshine State's racing calendar – the AU$750,000 King of the Mountain.
The race will be run over 1200m on New Year's Eve at Toowoomba in 2022, while it will be run on the final Saturday in December from 2023 onwards.
Given the success of Rockhampton's The Archer, RQ and the TTC believe that it is the right time to add another slot-race to the calendar.
While southern raiders stormed Central Queensland for the inaugural running of The Archer, the King of the Mountain is exclusive to gallopers bred and trained within the state.
"A race for Queensland-bred horses only is a fantastic initiative, incentivising the local breeding industry and the highly vaunted QTIS scheme, which provides more than $12 million in prize money bonuses each year," said Brendan Parnell, CEO of Racing Queensland.
"We unashamedly want people to back Queensland, buy Queensland and breed Queensland."
Racing Minister Grace Grace was also fully supportive of the new race, saying it is "an incredible finish to the calendar year".
"The Darling Downs is renowned for its contribution to the state's breeding industry, and it is fitting that this race will be restricted to locally bred horses, ensuring that the prize money remains in Queensland, and can be reinvested back into the industry," Grace said.
"It's deserving recognition for a region that is vital to the industry's sustainability, generating $85.2 million in value added contribution to the state's economy, whilst employing more than 650 people on a full-time basis."
An expression-of-interest process will be opened in the coming weeks, with a number of local and interstate slot-holders expected to want to be involved.
One of Queensland's most famous races, the Weetwood Handicap, is the showcase event at the Toowoomba Turf Club, but now the King of the Mountain is going to give even more publicity to the Darling Downs venue.
Club Chairman Ken Woodford said it is an honour to host the innovative race, and that the TTC is excited about "showcasing this incredible opportunity for Queensland participants".