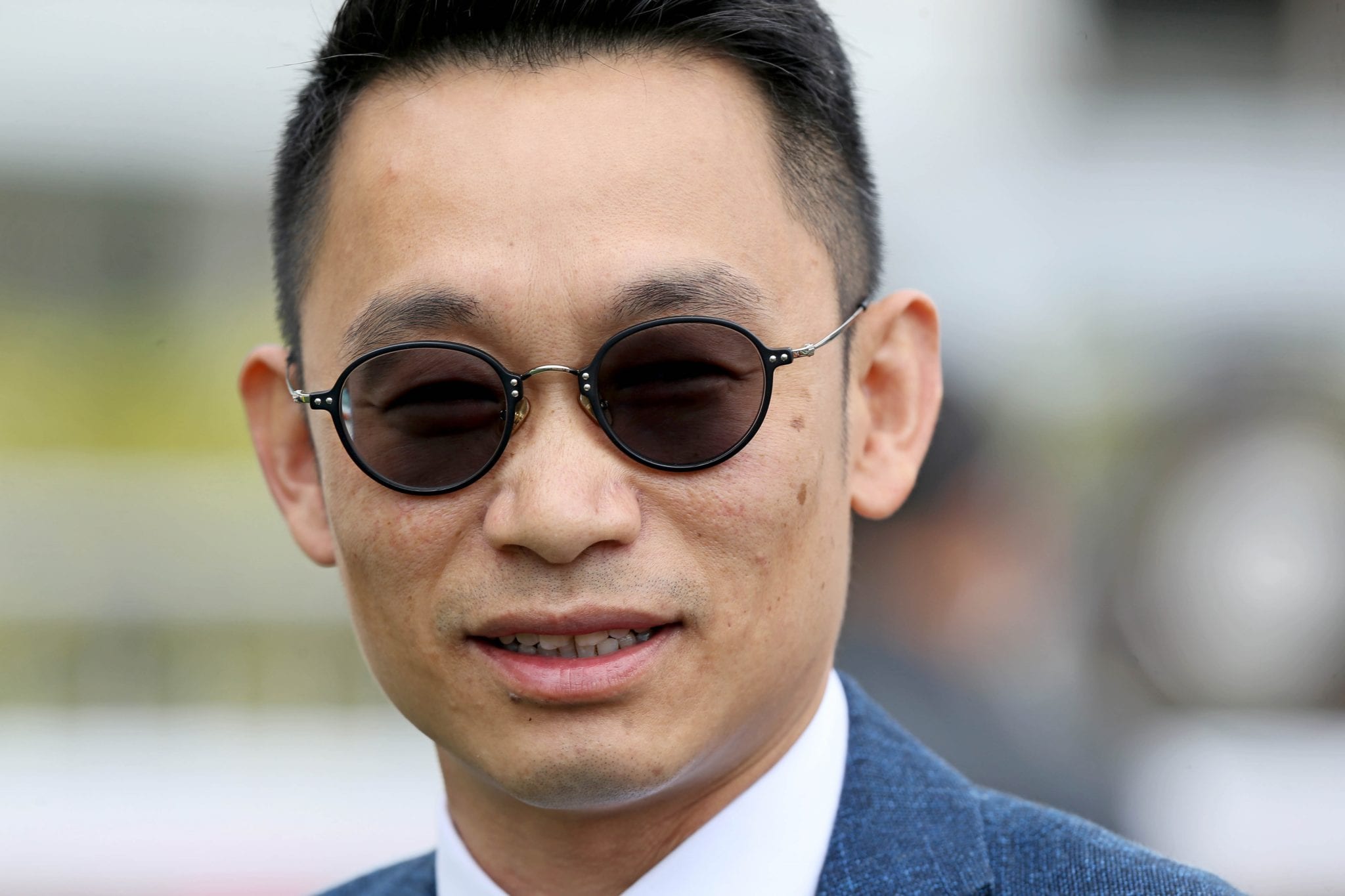 Jimmy Ting is hoping Amazing Star can put a mishap in the gates behind him when he takes his place in the Class 2 Begonia Handicap (1200m) at Happy Valley on Wednesday (18 March).
"The horses form is good, he's still fit and he looked very good in his most recent trial on the dirt," the trainer said.
The Darci Brahma gelding kicked off his 2019/20 campaign on a mark of 58 and has since seen his figure skyrocket to 94, thanks largely to a hat-trick of course and distance wins.
The five-year-old's unbeaten streak halted in dramatic fashion last time after he became fractious in the gates and broke through the front in late February. The gelding wound up finishing seventh after being reloaded.
"When he broke through the gates, I knew the second time he would be a bit slow out because he's a go-in-front type of horse," Ting said.
The handler has taken a different approach with his gelding since that issue, teaching the horse to settle in a recent trial, with regular race-rider and three-time champion jockey Zac Purton cuddling him to settle outside of the lead before crossing the line second behind Moment Of Power (126lb), who he meets again in Wednesday's test.
"The other horse in that trial wanted to lead – so we let him go and elected to sit second to see if he can take a sit because we need to find out if he can improve a bit or not. The last three times he has just led by himself, we need to see if he can change a little bit," Ting said.
Purton, not only agreed that Amazing Star's explosive beginning was taken away following that mishap, but also suggested that a mishap at trackwork in the week leading up to that race wasn't an ideal recipe for success.
"I think there were a few factors – falling off at trackwork and him having another lap around the track I don't think helped," Purton said, adding further, "going through the gates I don't think helped because with these sprinters they're all about explosive power and he used up a lot of that energy when he went through the gates like he did.
"Because of that, when he got back in the gate he just hesitated a touch when the gates opened – he didn't want to bang his head again so he was a bit slow out, then he had to do that extra bit of work in the run and I think if you bottle all of that up you can say he had a genuine excuse."
Fresh off a Sunday four-timer, Hong Kong's champion jockey remains optimistic about Amazing Star's continued climb up the ratings ladder.
"It gets harder and once you get to this grade it's very hard, you can either get stuck on a plateau or go to the top but his recent trial was good, he stretched out well and the horse is going pretty good," Purton said.
Ting's gelding faces a competitive test in Wednesday night's finale, including Sparkling Dragon (117lb) for Tony Millard, who will be ridden by Chad Schofield for the first time on race day.
The gelding has had his share of soundness issues, forcing Millard to space his runs, which has reaped rewards – three wins and three third place finishes.
"He had a few problems, which we ironed out, but he's pretty straightforward, he just likes to run fresh – you can't back him up too quickly, he doesn't like that," Millard said.
"He's found his niche there; he's just a Happy Valley horse, he goes around the course very well – he knows what to do."
Chad Schofield partnered the gelding in a recent dirt trial in which he crossed the line in third behind last Sunday's debut winner, Transcendent.
"He trialled ok – he's a horse who hasn't trialled well on the dirt before, even in his trial before he won it was just ok. He doesn't like that (dirt) surface that much but he's up in class here at the Valley with a lighter weight, he's drawn nicely and I thought his win last time was good," Schofield said.
"Since Tony (Millard) has got him he's gone to a new level – I'm looking forward to riding him."
Millard's high reputation with stable transfers is highlighted by his most recent winner this season, Amazing Chocolate, who cruised to an easy four and three-quarter-length success.