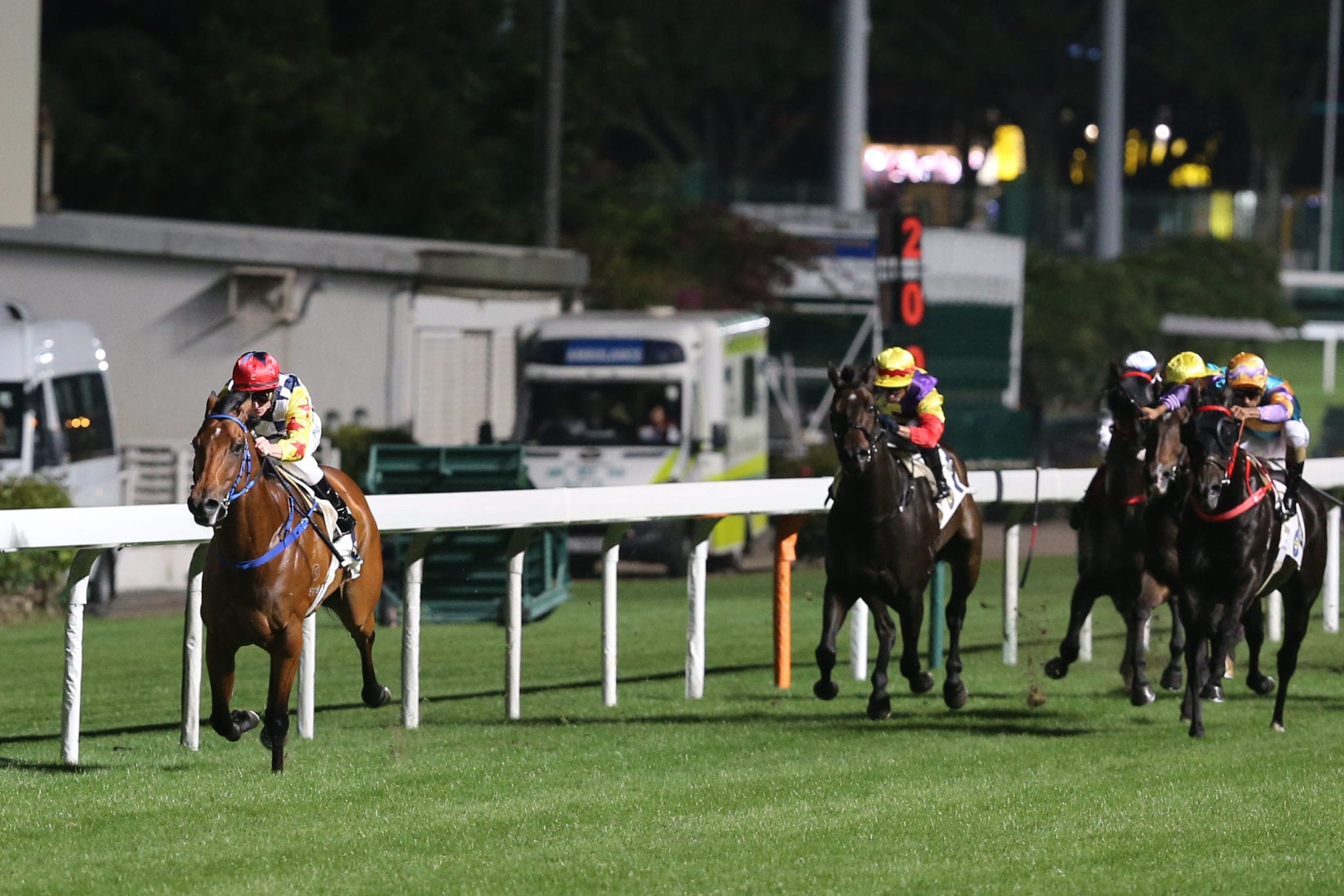 Amazing Star (124lb) has had his fair share of hiccups along the way but his five-and-a-half length win last-start highlighted Zac Purton's strong opinion of him and the champion jockey is looking for a follow-up in the Class 3 Venus Handicap (1200m) at Happy Valley tonight (18 December).
"He's always shown that he has had that type of ability but he's been plagued with a lot of issues throughout his career.
"But the time off has given him time to develop, strengthen up and mature a bit more and I think we're seeing the product of that," Purton said.
Purton partnered Amazing Star to his first win way back in 2017 when he was under the care of Chris So. A stable switch followed as well as only six appearances up to his latest win late last month.
"He's definitely a better horse now, he's developed a lot, he's come a long way and I don't see Class 3 being a problem, it's just a matter of how the race is going to be run," Purton said.
Amazing Star has had lameness issues and raced only twice last term but current handler Jimmy Ting's patience is seeing the five-year-old gelding start to fulfill his potential.
"I always thought that he would be a Class 3 horse but he's always had a problem, so that's why he dropped to Class 4, but now that he's healthy I think he can be competitive in Class 3," Ting said.
Amazing Star will break from barrier one under Purton for his step back into Class 3 following a 12-point ratings rise.
"He did seem to relax in a trial when I rode him and at the Valley the other day – although another horse came up and worried him a little bit – but he wasn't trying to reef and tear like has he done in the past, so mentally he's a much better horse now and that could help him run further in time," Purton said.