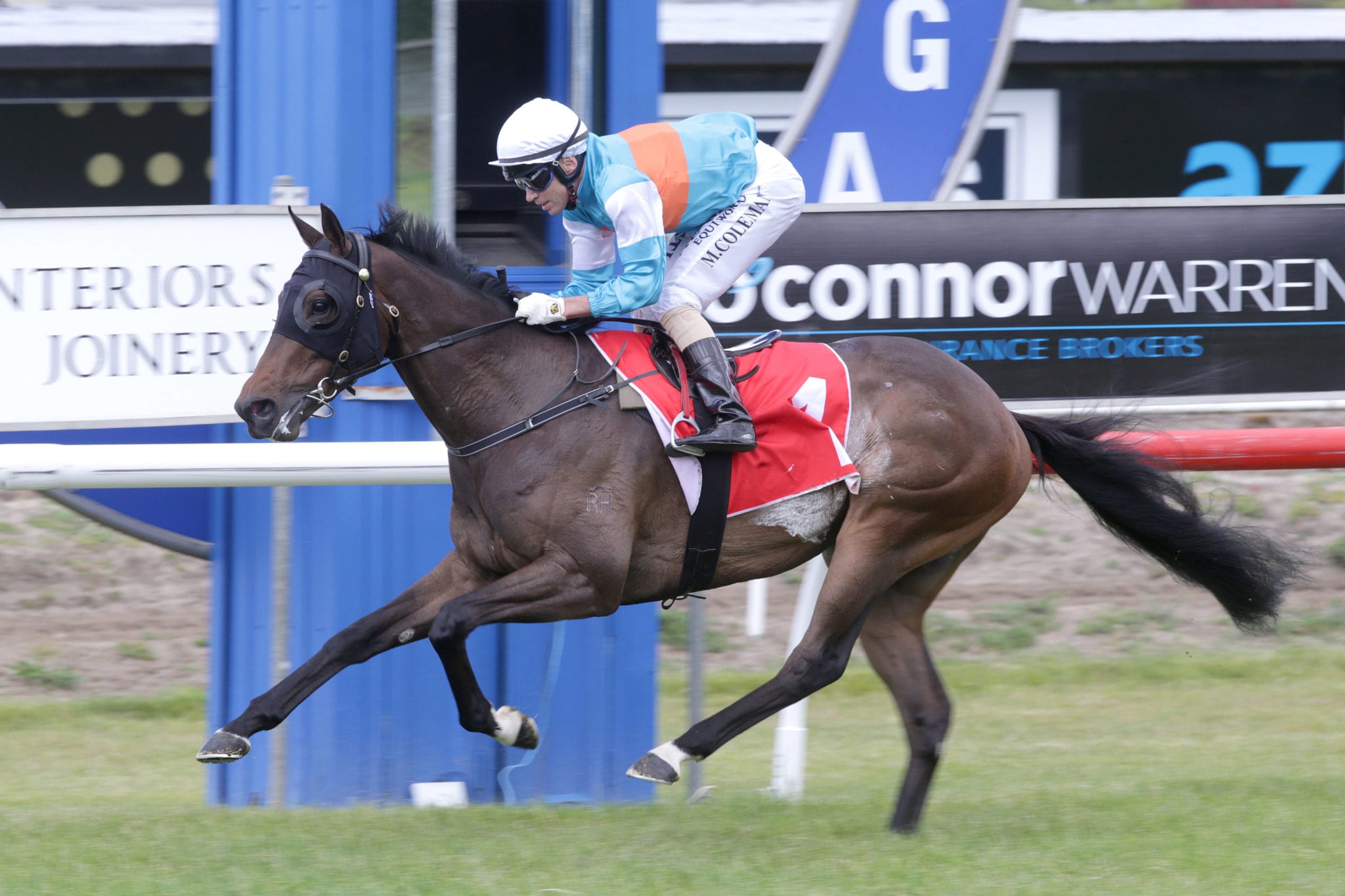 Trainer Nigel Tiley is bullish about the chances of unbeaten three-year-old Riodini in Saturday's Group 3 Mitchell Family Bonecrusher Stakes (1400m) at Ellerslie despite admitting the talented gelding had done a little too well after his last start Tauranga victory.
Riodini blitzed his rivals when winning by four lengths three weeks ago to make it successive victories at Tauranga, backing up a late season two-year-old success at Pukekohe. "I am very happy with him. His work has been good. If anything, he probably got away on me a little bit after Tauranga," Tiley said. "He did a little bit too well so I had to put an extra gallop into him last week. "He worked with Amusez Moi last Saturday morning and he is a good keen track worker. "Being a colt, Amusez Moi needed a bit of extra work so they were a good match at that stage and it was nice to see that horse come out and win at Pukekohe yesterday (Wednesday)."
A select field of eight has been mustered for the three-year-old contest, with just five horses initially nominated on Tuesday for the Group 3. With the Listed Trevor Eagle Memorial 3YO (1500m) and the Group 3 Wellington Stakes (1600m), also for three-year-olds, run within the past week, the depth of the three-year-old ranks is being tested. "It is probably a bit tough on the clubs that they are so close together," Tiley said. "With the way the racing is in New Zealand, the cream of the crop of two-year-olds often get sold and there probably isn't the pool of horses there was 10 years ago when they did the programming of these races."
Tiley said that should the event turn into a tactical affair, Riodini would not be disadvantaged. "I don't think it will worry him. If it was a sit and sprint, I don't think there would be many that could sprint quicker than him to be honest." Tiley won the Bonecrusher Stakes with Spirits Aubeer last year, who was subsequently sold to Hong Kong, but there is little chance Riodini will be following a similar path, with breeder and part owner Alan Galbraith keen to retain him. "He has attracted plenty of interest but Alan wants to race a good horse," Tiley said. "He is at the stage of his life where he is going to get a lot more enjoyment out of the horse racing (as opposed to selling him)."
Tiley's association with QC Galbraith spans many decades and dates back to the trainer's riding days. "I have had about three goes at training and at each time Alan has always given me a horse to train," Tiley said. "We go right back to when I had my first suspension (as a jockey) and he was my legal representative at the hearing. We were talking about it the other day and it was about 40-odd years ago."
Riodini holds nominations for both the Group 1 Levin Classic (1600m) and Group 1 Vodafone New Zealand Derby (2400m). "He is nominated for the Derby because if he did happen to win over the mile and was dominant against his own age you would be kicking yourself if you didn't have a nomination," Tiley said. "But you have to go back to his second or third dam in his pedigree to find a horse that has won beyond 1200m."
The Pukekohe trainer is pleased with the way the stable is tracking, having sent out 14 winners from 86 runners this term, including a double on his home track on Wednesday. "We have some nice horses around us and they are performing well. They look well and are working well and seem happy within themselves. We are getting a lot of satisfaction out of it," he said.
Tiley has high hopes for stakes winning juvenile Play That Song, with the daughter of Showcasing on a path to the Karaka Million (1200m). "I am very impressed with her and I have no reason to believe she won't go on and be competitive over Christmas. "She has qualified for the Karaka Million, so we are under no pressure to get there with her. "We gave her a break and brought her back in on Monday. I will probably set her for the Eclipse (Group 2, 1200m) and then all going well she will head to the Karaka Million."