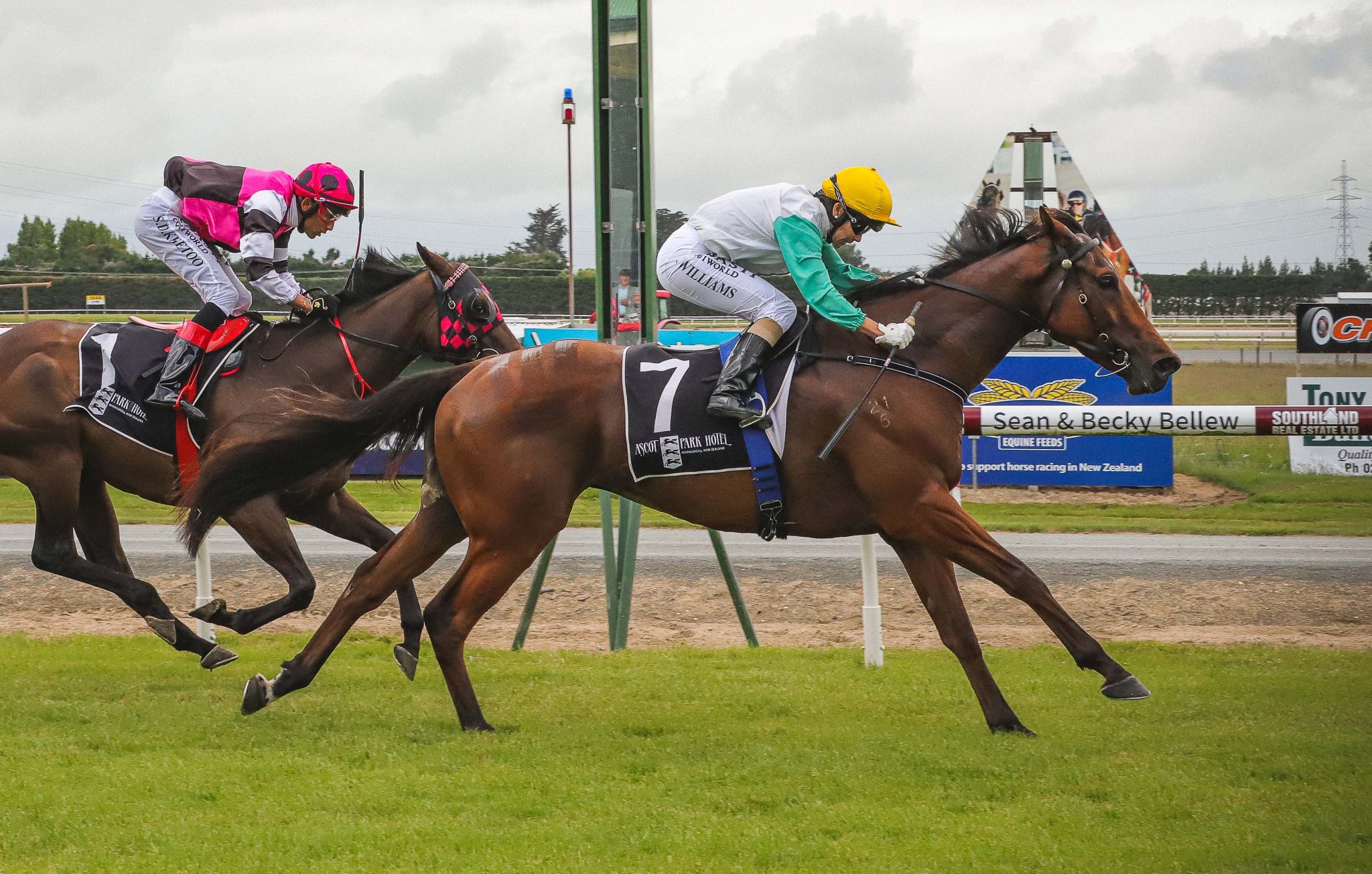 Sunday's Tapanui Cup (1335m) might be an unconventional lead-up to a Group One target but that's of little concern to Gore trainer Ellis Winsloe.
Winsloe will produce in-form Iffraaj gelding Humbucker in the Tapanui Cup on his home track as a likely precursor to the Listed Timaru Cup (1600m) on December 28.
Good performances in both could see the six-year-old tackle the Group 1 Thorndon Mile (1600m) at Trentham on January 28.
"I'd like to have a go at the Thorndon with him and that's why I am backing up in the Tapanui Cup with him," Ellis said in reference to Humbucker's narrow defeat at Invercargill last Saturday.
"We could go to Wingatui on Boxing Day (for the Listed Hazlett Stakes over 1200m) but that's going to be a bit short for him now and this will have him right for the Timaru Cup.
"He can settle nicely in behind them and this is just the next step forward to get another run under his belt."
Formerly trained by Peter and Dawn Williams at Byerley Park, Humbucker transferred to Winsloe in May last year and in 14 starts from his new quarters, he has only missed a placing on four occasions – and one of those was when he finished a gritty fourth in last month's Group 3 Coupland's Bakeries Mile (1600m) at Riccarton.
"We freshened him up a bit after the Coupland's and we've been happy with him right through," Winsloe said.
"He's been a bit special to us since we got him. He's doing everything so well. The change of environment, I presume, has made a difference. I wade him in the river sometimes and do different things with him and he's just kept on racing well."
Humbucker's Coupland's Mile performance convinced Winsloe he was worth a crack at an even bigger 1600m target, especially after he fought so well from the front for jockey Kylie Williams despite initial plans to ride him in behind the leaders.
"Kylie and I worked out that we'd just trail and I'm not really sure why Kylie went to the front. I did ask her afterwards and she said: 'He went huge'. And I just said 'yes, but you're not really answering the question here'."
Williams has been a key facet of Humbucker's development in the south, aboard for all but four of his starts, including his two wins, and she rides all four of Winsloe's runners at the Gore meeting.
"Kylie is in charge now and I just go to watch," Winsloe quipped.
"She can ride him anywhere now. She just trailed on him last week and wasn't far away. She's very good at working those things out, Kylie. She's a great judge of pace and she'll make those decisions when she jumps him out.
"This is a good leadup race for Timaru and if he can go a good race at Timaru, we'll probably go straight into the Thorndon."
Winsloe's other runners are Mi Jadore, Irish Envy and Elusive Ten.
"Mi Jadore should probably have won at Cromwell and she should be hard to beat. We've put a tongue tie on Elusive Ten and hopefully that can make a difference. The 2200m was probably a bit far for Irish Envy last time and I give her a reasonable chance."
More New Zealand horse racing news