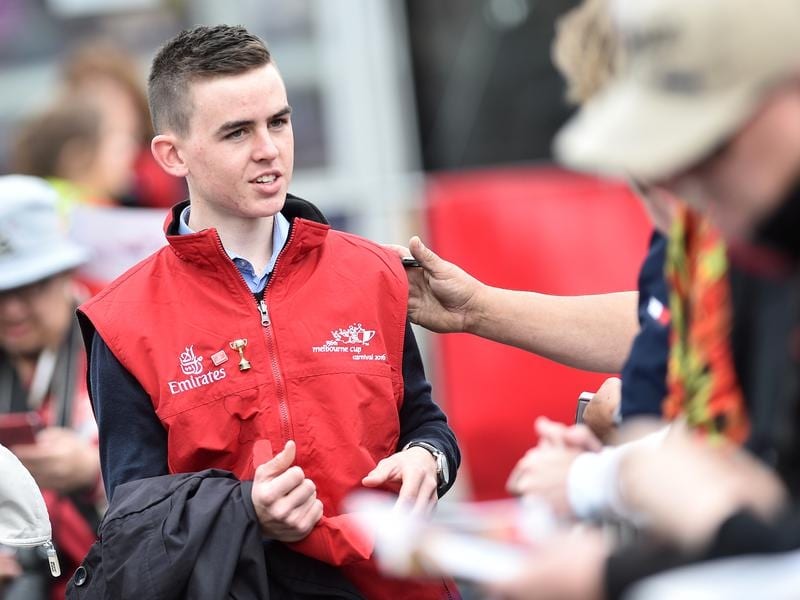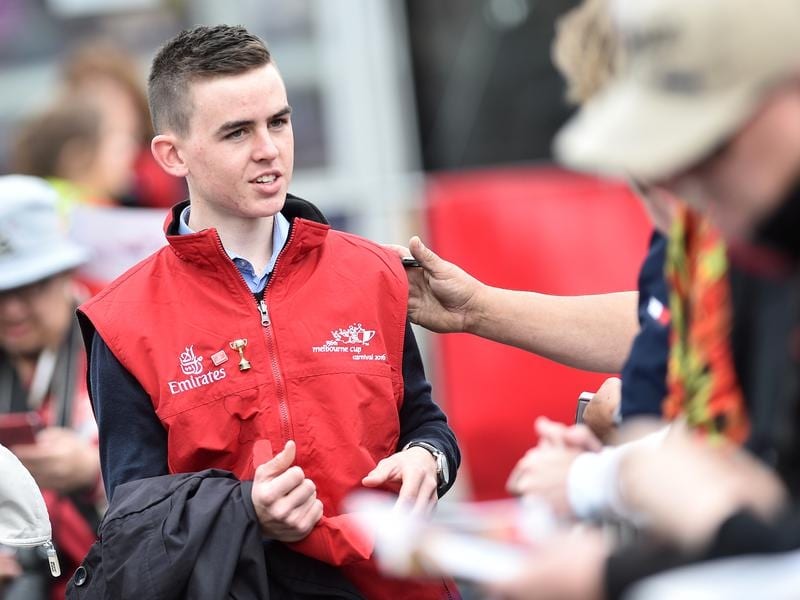 Ben Thompson would like nothing more than another feature race win on his resume before he leaves for Singapore to take up a riding stint in the new year.
The young jockey partners George Patton for Peter and Paul Snowden in Wednesday's Listed Christmas Stakes (1200m) at Caulfield.
Thompson has three previous Listed race wins under his belt with his biggest victory coming in Singapore at Group Two level in November.
Formerly trained in France by Jean-Claude Roget, George Patton will be having his second Australian start, and first since he was unplaced in the Carrington Stakes in January.
"I haven't ridden him or had anything to do with him to date but it's a nice ride to pick up from Peter and Paul Snowden," Thompson said.
"He raced last preparation in tougher grade I think and if he's on the mark he'll be hard to beat on Wednesday.
"He's only got 54 kilos. It's a small field and I think he comes into that race well.
"It would be a good way to head off and start the following week in good shape."
Thompson had planned to leave for Singapore after Wednesday's meeting but now rides at Moonee Valley on Saturday before leaving on New Year's Eve.
Thompson is taking his mother Seona and younger sister Sophie with him to help settle in for the first 10 days.
And he will get mum's tick of approval in choice of apartment but admits it will be hard moving away from his family and girlfriend, fellow jockey Stephanie Thornton.
"Everything's pretty much in order for the move," Thompson said.
"I'm going to stay in a hotel for the first fortnight and I'm looking at a couple of apartments the first week I'm there.
"Mum and Dad are so busy with their greyhounds, but we're a close family so it will be good to have Mum and my sister up there to help me settle in.
"The hardest thing about going is being away from Steph and the family but it's exciting all the same.
"It's a good opportunity and I'm glad with the decision I've made."
Thompson says Australian ex-pat trainer Cliff Brown will give him a couple of rides at his first Singapore meeting on New Year's Day.
"I'm waiting to hear back from a couple of other trainers so hopefully I'll have a few rides which will be a nice way to get started," he said.
Cups Betting has all the latest horse racing news and betting bonuses.