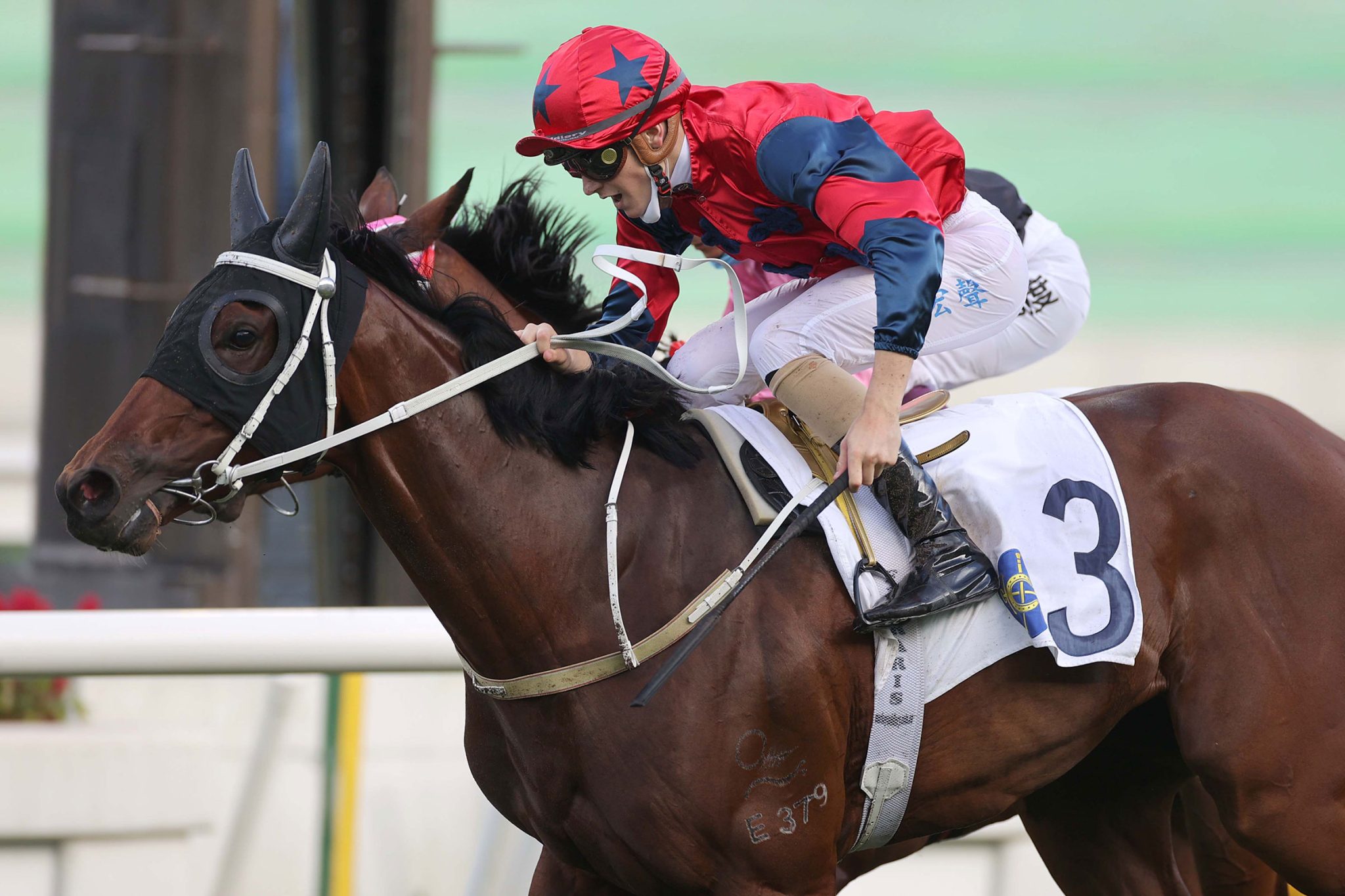 Tony Cruz believes The Golden Scenery is destined for Group level after the Australian import's win in the Class 2 Pok Fu Lam Country Park Handicap (1400m) under Luke Ferraris at Sha Tin on Saturday (June 25).
Notching his third victory in Hong Kong after winning twice in Australia when known as Dominant King for Steven O'Dea and Matthew Hoysted, The Golden Scenery has risen from a mark of 69 to the cusp of a triple-digit mark since joining Cruz's stable.
With eight top-three finishes from 13 starts in his new surroundings, The Golden Scenery retains plenty of scope for improvement yet, according to Cruz.
"We haven't seen the best of this horse yet, he's the type of horse who can still improve," Cruz said. "I believe he's a Class 1 horse, maybe a Group 3 horse, but he's still improving. Luke rode a perfect race on him. He's very calm and I like this jockey. In future, I will definitely put him on more horses."
Settling ninth behind stablemate Buddies (126lb), The Golden Scenery (130lb) speared through a late gap under Ferraris' urging to deny Beauty Fit (119lb) by a neck in 1m 21.46s. Beauty Live (119lb) was third, a further length and a quarter away.
"All of his form shows that he likes to be ridden cold and we fell out of the gates and left him where he was happy. We had a lot of luck in running, the gaps opened when I needed them to and it was a smart win," Ferraris said.
"He put them away nicely. He quickened superbly and he kept up the gallop under a fairly heavy weight. I don't think too many winners came from off them today and he's done that, which is impressive."
In a continuation of a see-sawing battle, Zac Purton reclaimed the lead in the jockeys' championship for the first time since 20 April with a treble, edging to a 129-127 margin over Joao Moreira with six meetings remaining in the season.
The Australian's wins came aboard John Size's Bundle Of Charm in the Class 4 Ho Sheung Heung Road Handicap (1200m), Richard Gibson's Blotting Paper in the Class 4 Tuen Mun Public Riding School Handicap (1650m, dirt) and Frankie Lor's Superbella in the Class 3 Lei Yue Mun Park Handicap (2000m).
The title race lead has changed six times between Moreira and Purton so far this season and the Australian wasted little time in capitalising on Moreira's absence on Saturday when he piloted Bundle Of Charm (134lb) to a four and three-quarter length margin over Science Patch and Young Horizon to showcase rich talent.
Like Moreira, Purton is a four-time champion and expects this season's battle to go down to the wire.
"It's been a good day," Purton said. "Unfortunately for Joao, he's missed the meeting and most of Wednesday night (when the Brazilian was stood down after one ride because of health issues). It's hot at this time of the year and health is more important than riding winners and the championship, really.
"He needed to take that time off and if he feels like he needs to take more, he's got to do what's right for him. But it obviously gave me an opportunity and most of my horses turned up – not all of them – so it's been alright."
Frankie Lor maintained a six-win buffer over Size with six meetings left in the season but was taking nothing for granted after Purton's facile ride on Superbella.
"I'm really trying hard to get my first championship, but we still have six meetings left so I have to try really hard," Lor said. "Superbella was a good win. He had a good draw, good jockey and he relaxed today which was the difference."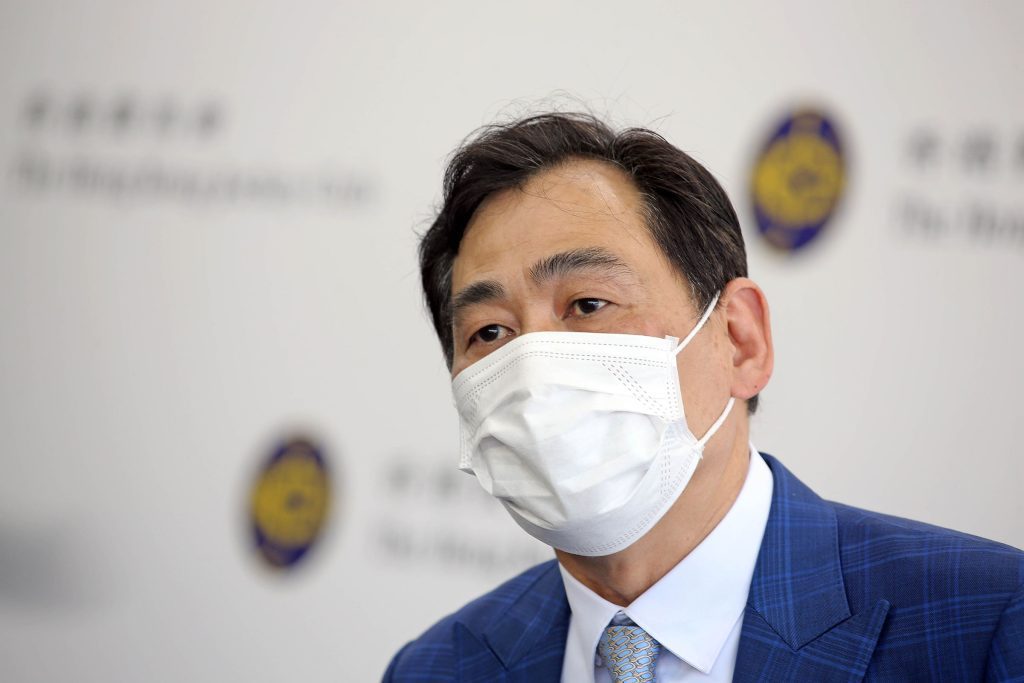 Michael Chang took training honours and completed a positive week by slotting a double with Golden Mission and So We Joy to take his season's tally to 14 wins.
"Honestly, I'm always happy with my stable's performance. I train a lot of slow horses and I've done the best I can. You can see I've had a lot of second and third placings (21 and 25, respectively)," he said. "It's good to get a double."
Golden Mission extended Chang's productive spell and followed Family Folks' victory on Wednesday night (22 June) with success in the Class 5 Chai Wan Road Handicap (1200m) under Matthew Chadwick.
So We Joy clinched the Class 3 Lung Mun Road Handicap (1650m, dirt) under Vincent Ho to provide Chang with a timely brace.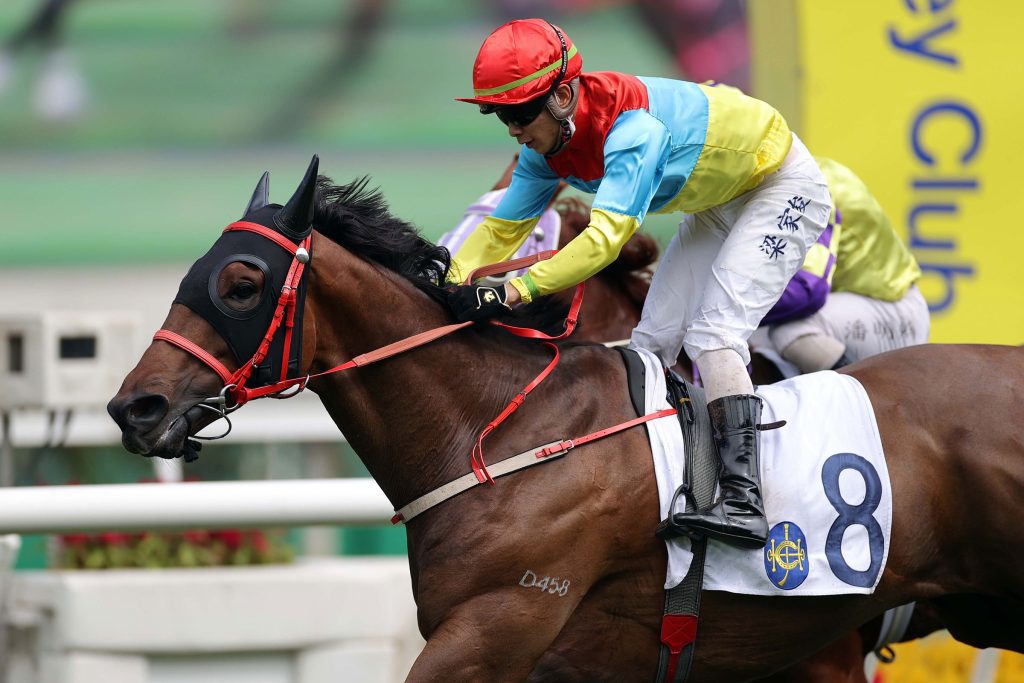 Manfred Man derived plenty of satisfaction from Indigenous Realm's win under Derek Leung in the Class 4 Hong Kong Riding For The Disabled Association Cup Handicap (1400m) because of the Brazen Beau gelding's soundness issues.
A three-time winner in England for Ed Walker when known as Bold Suitor, Indigenous Realm had been unplaced in all of his nine previous starts since arriving in Hong Kong.
"He's gradually getting better because he's suffered swollen leg joints, so we had to plan to get him better and improve his performances," Man said. "It was hard to plan because of his legs, but I'm very happy now with this win."
First up since December, Nunchuks made a triumphant return from a suspensory ligament injury under a calculated ride from Blake Shinn for Caspar Fownes to land the Class 4 Pok Fu Lam Public Riding School Handicap (1400m).
"For us trainers, when we bring horses back from problems and injuries, it's painstaking – it's a long run in, especially for owners," Fownes said. "I said to the owners that the horse was really well and he was going to run a good race and to have something each-way on him because he is in great form.
"He's got a fresh pair of legs coming in, he looked beautiful and he had a nice couple of trials coming in. He's had his share of issues, if you go back and look at his history, there's a lot there – but he's done us proud."
Ruan Maia and Dennis Yip combined with Cordyceps Two to win the Class 4 Lei Yue Mun Public Riding School Handicap (1800m), impressing Maia in the process.
"I always knew he had the ability to run good and with the light weight (118lb) today that allowed me to be closer and to finish strongly. He gave me a nice feeling and a strong finish – big thanks to Dennis Yip for the opportunity," Maia said.
More Hong Kong horse racing news