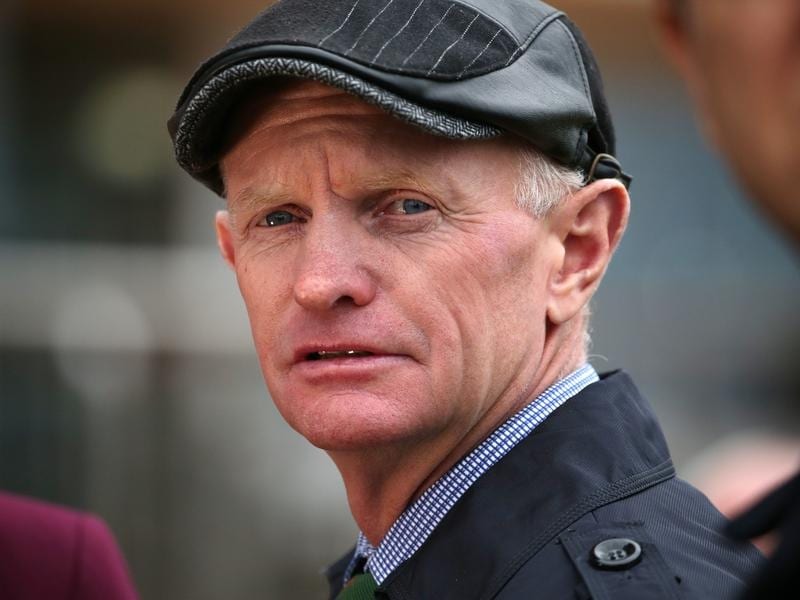 Trainer Phillip Stokes is looking to expand his Pakenham operation as success brings more horses to the stable.
Earlier this year, South Australian Stokes set up a new base at Pakenham which has produced a steady stream of winners and the trainer also has a property at nearby Garfield where he lives.
The house full sign may temporarily be up as Stokes builds more boxes to increase capacity to 50 while swinging horses between the on-course stable and Garfield.
Stokes also has another 22 boxes in Adelaide at Morphettville.
Monday's Mornington winner Sizzlefy headed home to Garfield after her victory which freed up an on-course box.
"We're building more stables so we'll have 50 in work and then we'll train horses at our farm as well," Stokes said.
"We're able to switch them around. It works very well."
Stokes credits the Pakenham facility in the success of Mr Quickie who won the Group One Queensland Derby at Eagle Farm on Saturday.
The win was Stokes' first Group One win from the new stable with a horse who was one of the first into the yard.
"All Group Ones are very special but definitely the way we did this, from the Pakenham base, it was a big thrill," Stokes said.
"He did all his work here and then we were able to fly him up.
"When we moved in we had four horses and soon we'll have room for 50.
"It's ever expanding which you have to in this business."
With mission complete and Mr Quickie staying in Queensland for a well-earned spell, work continues for Stokes in his search for his next big race win.
Sizzlefly showed she might be above average with her win on Monday in good time.
"I've got a lot of rising three-year-olds coming through that I'm trying to place apart," Stokes said.
"I've got plenty coming through as I've given them time and a lot of them I aimed over here.
"It's about separating them to see where they're placed and what we want to aim at."