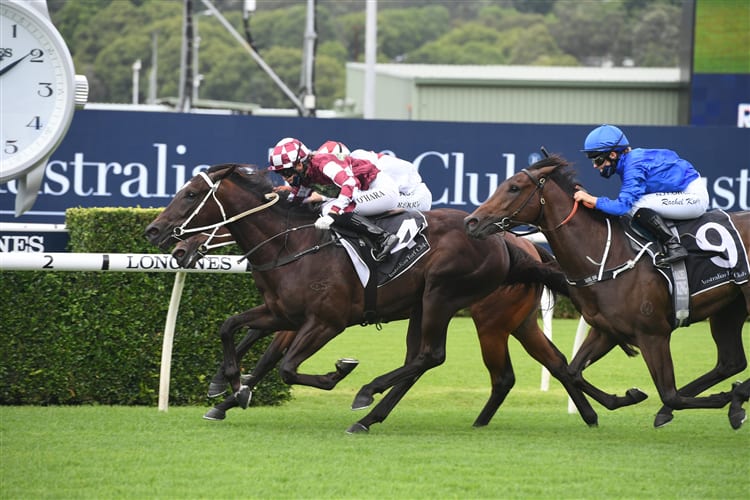 Having to decide whether to run in a $300,000 Todman Stakes or a $250,000 Black Opal Stakes is a pretty good problem to have and that's what awaits Wagga Wagga-based trainer Scott Spackman with his exciting two-year-old Rocket Tiger.
Following a good win on debut at Canberra, Spackman had a high enough opinion of the gelding that he took him straight to town winning the Boxing Day Plate at Royal Randwick. The Cluster progeny was then an unlucky second to Home Affairs in the Group 2 Silver Slipper at Rosehill when getting boxed in for most of the straight.
"He should've beat Home Affairs home I reckon," Scott Spackman said.
"Hughie (Bowman) was playing jockeys on Paulele, as they do, and was holding us in.
"Kathy (O'Hara) pushed her way out and when she went for him to get chasing Home Affairs the little fella wanted to push out again.
"When he realised I've got to get out after that one he balanced up pretty quick. If he didn't wander about the second time he would've had him covered."
Now Spackman will wait on the barrier gods to determine which race he will target. The Todman acceptances will be out Wednesday morning with the Black Opal's released Thursday.
"If he draws well at Canberra we'll go there. If he draws well at Randwick we'll go there. It's pretty simple." Spackman said.
The occasion is not lost on Spackman with the Boxing Day Plate win being his first city winner after a few throws at the stumps. The sky may be the limit for Rocket Tiger and it's a ride that Spackman is not shying away from.
"Gee, this is all new to me. I've never had a horse of this calibre in my hands," Spackman said.
"It's a dream come true. It's exceeded all expectations at this stage and I still reckon there's more to come.
"I still haven't gotten to the bottom of him, that's the most exciting thing."