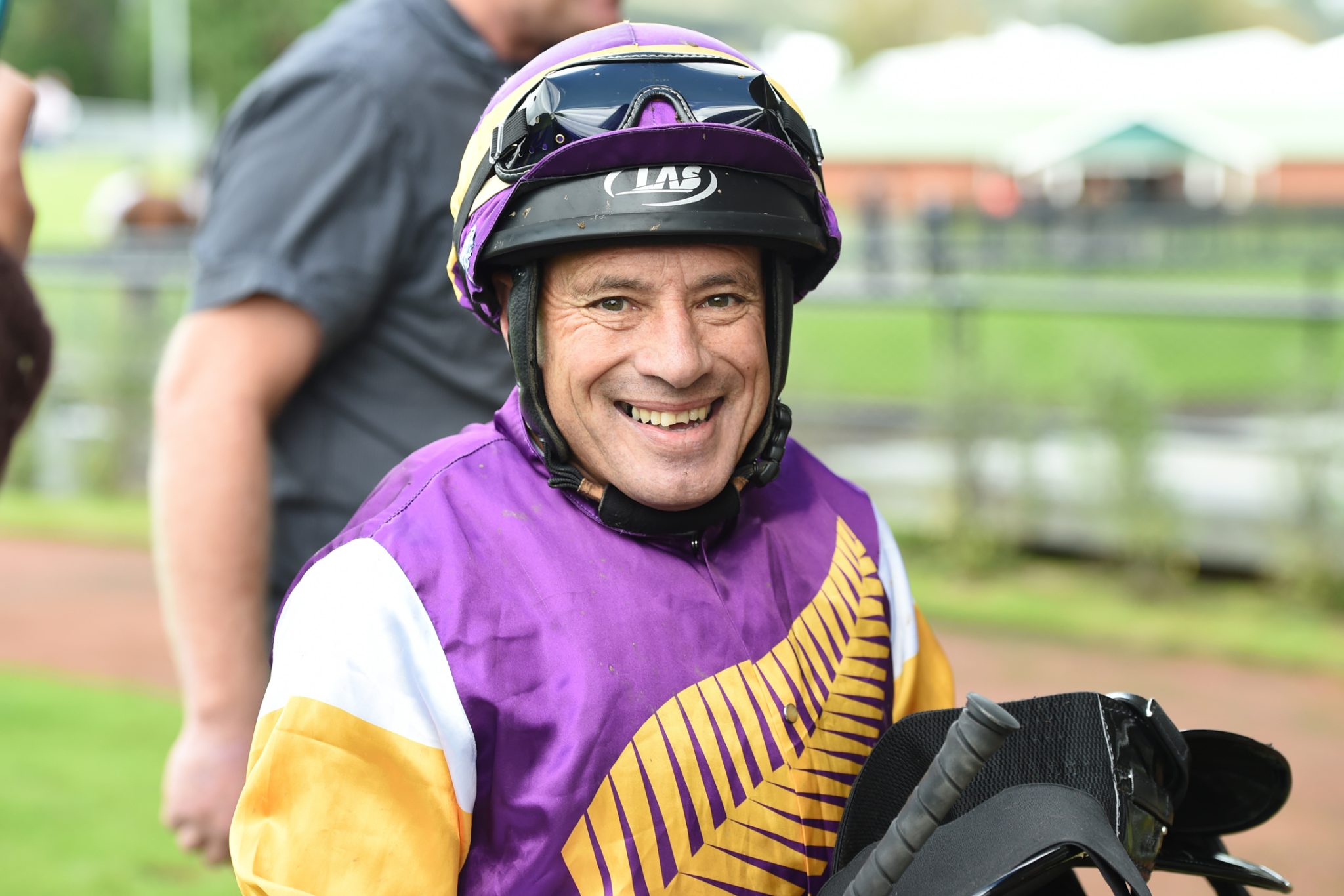 Popular jockey Robbie Hannam has called time on his career in the saddle and started a brand new job on Monday.
Hannam, who rode 1100 winners in New Zealand and nearly 300 in India throughout his more than 40-year career in the saddle, will turn his hand to truck driving when as he reported for work at the offices of JWL Drainage on Monday morning.
The Central Districts based horseman had been thinking about a change in occupation for some time and felt the time was right to make the switch and build on the opportunity he has been given.
"I have been dwelling on it for a wee while now and had decided if the right opportunity came along, I would take it," Hannam said.
"I had worked hard to get my Class 2 and 4 truck license in the last year and had been doing a bit of part time work delivering trucks up to Auckland.
"I found I really enjoyed the work so I started to weigh up whether now was the time to think about what the future could hold.
"I'm 56 years old and although I'm in great shape and absolutely love racing still, I just knew that if I wanted to try something else, it was time to give it a go.
"The opportunity with JWL Drainage came along and I took it.
"I was going to make the Otaki meeting yesterday (Saturday) my last day in the saddle but when it was abandoned, I just thought I will quietly give things away and I'm ready and raring to go in the new job from tomorrow (Monday)."
Hannam is happy to reflect on a riding career that started painfully slowly but built to an impressive body of work that saw him post 1100 New Zealand winners with 47 of those at stakes level including five Group Ones aboard Greene Street (2), Distill, Aide Memoire and Iamishwara.
"I kicked off in the 1981/82 season and rode my first winner at Tauherenikau at just my second ride," he said.
"It was a horse called Captain's Order for Anton Koolman and it was supposed to be my first raceday ride but I picked one up earlier in the day in a division race so it was my second instead.
"I had a pretty abysmal career as an apprentice as I think I only rode 12 winners during my time, but I was committed to being a full-time jockey so I just worked and worked at my riding to try and get better.
"It was also really tough to get rides as a youngster back then, quite a different situation to what it is now, but slowly I started to get some traction and things started to improve.
"I established myself as a senior rider and the opportunities came with that including the chance to ride in India.
"My first stint ended there with me breaking my ankle but it was a really good experience all the same.
"I can say I have had a few accidents along the way with the ankle, a broken leg and a few other things but I looked at them as an occupational hazard and something that can occur due to the nature of the job.
"I also got to ride a little in Australia, so it has been a wicked trip the whole way."
Asked to name his most memorable win Hannam is quick to nominate the victory aboard the Noel Eales-trained Greene Street in the 2001 Group 1 Avondale Gold Cup (2200m).
"That Avondale Cup win on Greene Street was pretty special as we led all the way and just defied them to run us down," he said.
"It was quite a surreal day as it was a twilight meeting, so I rode trackwork at Awapuni in the morning before I got in the car and made the drive up to Auckland.
"When I got there, I found out they had had rain and the track had deteriorated so Noel was thinking of scratching the horse.
"In the end he decided to start and we got the dream result.
"When the race was over, I got straight back in the car and drove home to Palmerston North, but I can tell you it didn't seem that far as I was just buzzing all the way.
"Those are the sort of days you always want to reflect on and what makes racing so special."
Hannam has no regrets about his decision to end his riding career although he will maintain his passion for thoroughbreds for the rest of his life.
"I'm going out the way I want, healthy, happy and content with the decision," he said.
"Racing has been good to me and my family and I'm very thankful I got to live the dream the way I did."
More New Zealand horse racing news