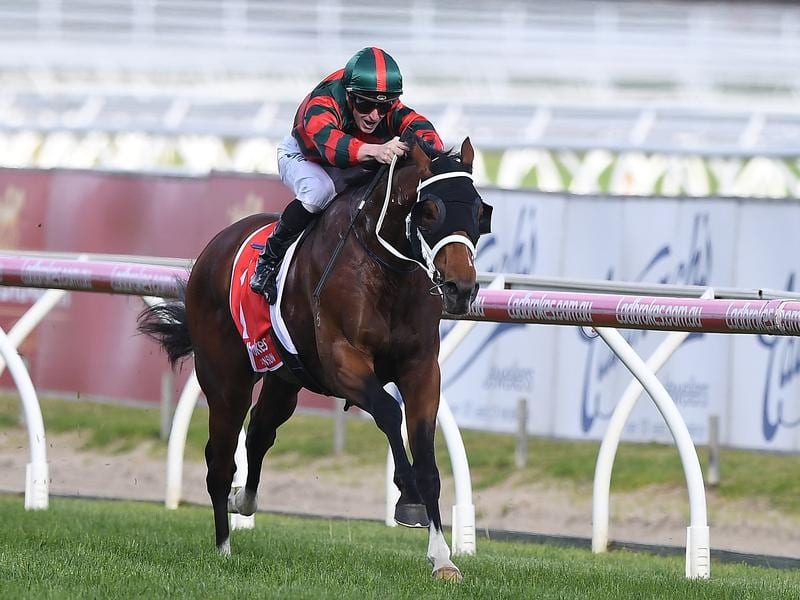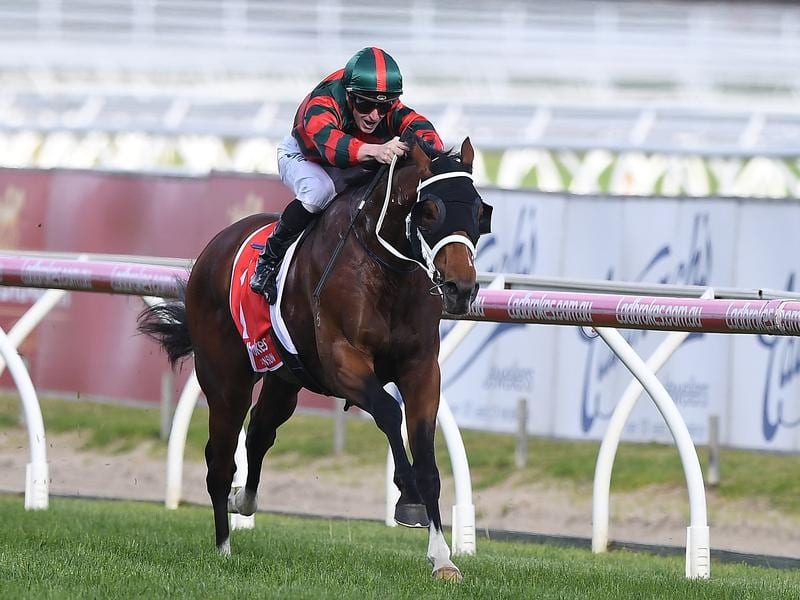 A more traditional Sydney autumn campaign comprising Group One races could win out over a tilt at the new $5 million All Star Mile in Melbourne for prized three-year-old colt The Autumn Sun.
The Autumn Sun has won three Group One races from his six starts including breathtaking wins in the Golden Rose and Caulfield Guineas during his recent spring campaign.
The colt is enjoying a spell ahead of being prepared for an autumn campaign.
On Monday, a new $5 million weight-for-age race over 1600m in Melbourne was announced with the inaugural running of the All Star Mile to be held at Flemington in March next year.
Ten of the 14 runners will be decided by public vote.
But Oliver Koolman, manager of part-owners Hermitage Thoroughbreds, suggests a more traditional path including the Randwick Guineas in Sydney – which unlike the All Star Mile has Group One status – could be more enticing than including the rich Melbourne race in the colt's program.
"That's probably more a question for Arrowfield, they've got the job of promoting him as a stallion," Koolman told Melbourne radio RSN927.
"But my thoughts would be to stick to a traditional path.
"Hopefully we can do what some of the great horses have done in the past and tick some more of those boxes that he's been doing."
The Randwick Guineas (1600m) on March 9 in Sydney is a week before the All Star Mile and looms as a fork in the road for The Autumn Sun's autumn campaign.
"The only race that we've all sort of discussed, and everyone seems to agree on, it falls in the right place, is the Randwick Guineas," Koolman said.
"It launches itself towards a possible Queen Elizabeth Stakes or even shortening back up again (in distance).
"Where it is in the calendar and where it is in the carnival gives us a couple of options to extend things or shorten things up.
"So that's probably the hinge of the carnival. Not necessarily the goal, but I think it's the hinge point of his autumn campaign anyway."
He said he was not really in a hurry to take on champion Winx but races such as the George Ryder Stakes and Queen Elizabeth Stakes – races Winx has dominated in recent years – are still on the radar as options.
Cups Betting has all the latest horse racing news and betting bonuses.