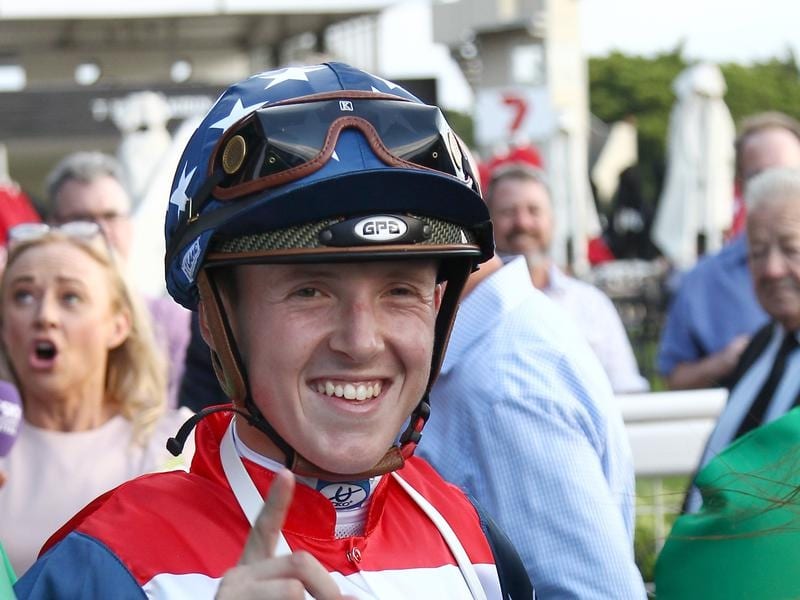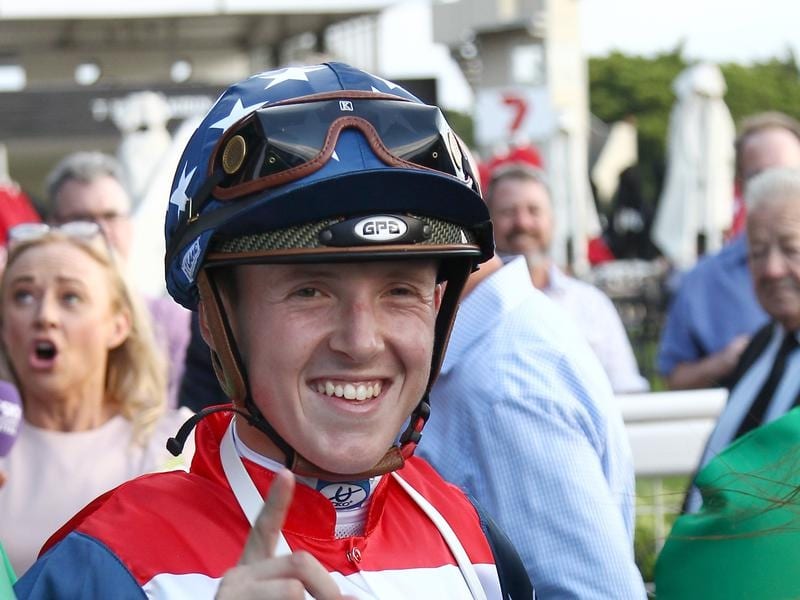 Leading Brisbane apprentice Jackson Murphy hopes to be back riding track work by the middle of next month.
Murphy hasn't ridden since injuring his right hand in a fall at Doomben on December 29.
He had surgery to correct the problem and is undergoing regular physiotherapy.
Murphy's master Chris Anderson said the injury was coming along slowly but mending well.
"It is a case of letting nature take its course but Jackson hopes to resume track work in three to four weeks," Anderson said.
"He will then obviously ride in trials and jump-outs to get match-fit."
"Being out has cost him a bit but he hopes to still win the apprentices' title."
Murphy has been using his enforced holiday to visit friends and family but he is keeping a close watch on his weight.
While Murphy has been sidelined, he has been joined in the lead for the Brisbane apprentices' premiership by Clayton Gallagher with both now on 17.
Cups Betting has all the latest horse racing news and betting bonuses.