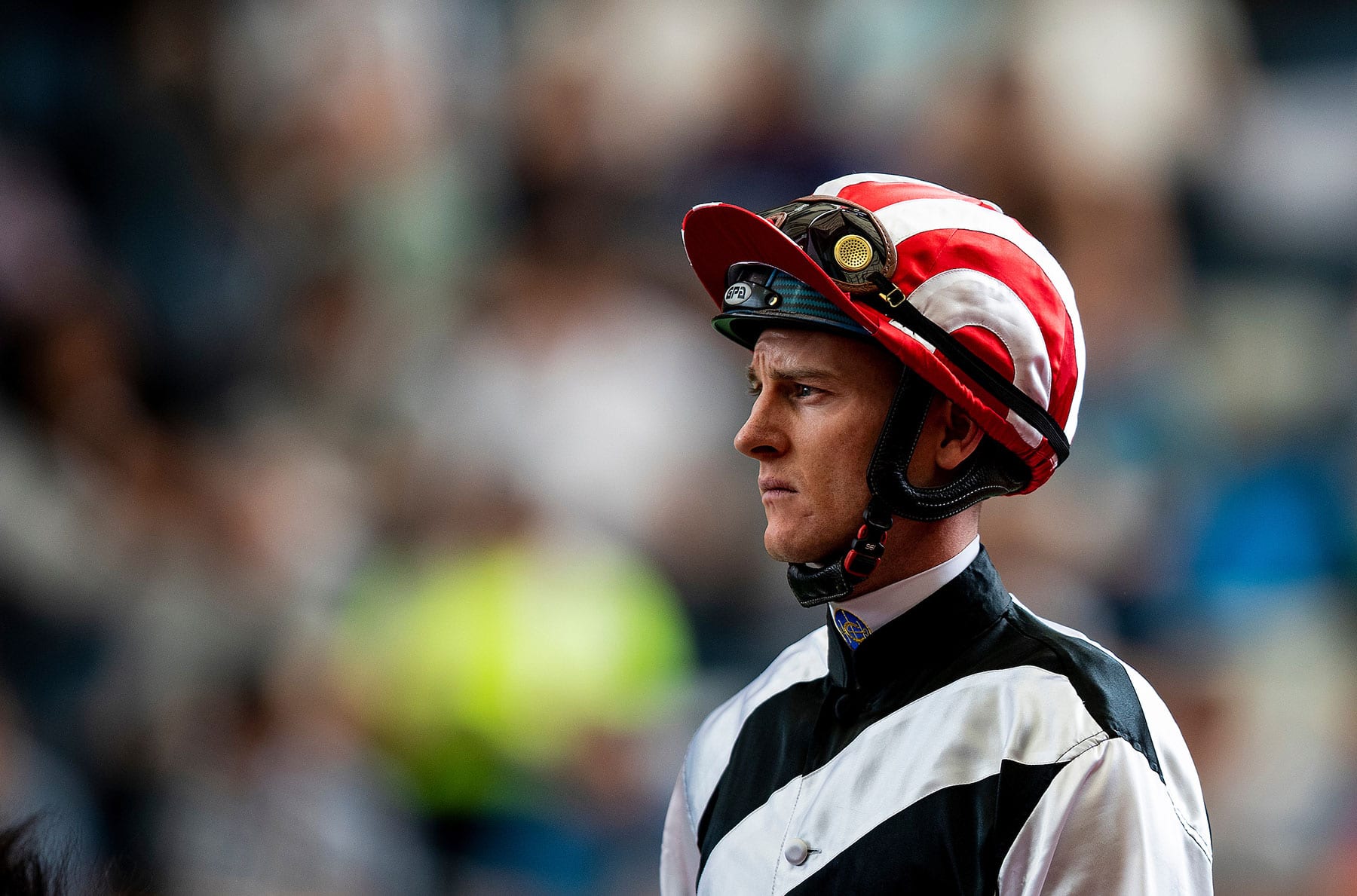 There are 21 jockeys active on the Hong Kong roster right now and 19 of those are fighting to get a gig playing third fiddle behind Zac Purton and Joao Moreira.
Purton has put together an incredible run of form lately with 14 wins from the last three race meetings, including two stunning six-timers. Moreira, meanwhile, has been ramping up the ante ahead of an anticipated assault on the championship next term with a couple of four-timers, gathering a haul of 11 wins from the last three fixtures.
The Australian surpassed the Brazilian's single season prize money record at the weekend, and, on Wednesday (5 June) night at Happy Valley, he will attempt to maintain his momentum towards Moreira's lofty all-time high of 170 wins in a Hong Kong campaign.
"I've had a good season and hopefully I can keep the show rolling on," the champion jockey said.
With 140 wins on the board, Purton needs 30 more from the final 11 fixtures to match Moreira's high.
Continuing to ride at the 48% win strike rate of his last three meetings is unlikely and Purton knows it. With 104 races remaining, matching Moreira's 170 would require a 28.8% strike rate: his season-long strike rate stands at 23.9%.
"From where I am at the moment, getting to Joao's record is a very tall mountain to climb," he said. "But if I continue to get on the right horses and get the support, I'll give it a go and see how close I can get to it"
Purton is riding the crest of a towering wave. He is already four wins above his personal best tally as he rolls towards collecting a third championship; and just five more victories will see him become the second jockey in history behind Douglas Whyte to notch 1000 wins in Hong Kong.
But he is realistic about what it will take to snatch the record from Moreira who reset the Hong Kong benchmark in three phenomenal championship-winning seasons, smashing well beyond the century mark each time: prior to Moreira's arrival, Whyte's peak mark of 114 wins had seemed a barely reachable haul.
"If I was going like I am now six or eight weeks ago the 170 might be achievable but I'm probably leaving my run too late," Purton said. "I was just focused on the prize money record, that's all I was after because I thought I couldn't beat his win record – I can't ride as light as his weight, of course. But the prize money record I thought was achievable, so I was chasing that – I actually got to that quicker than I thought I would."