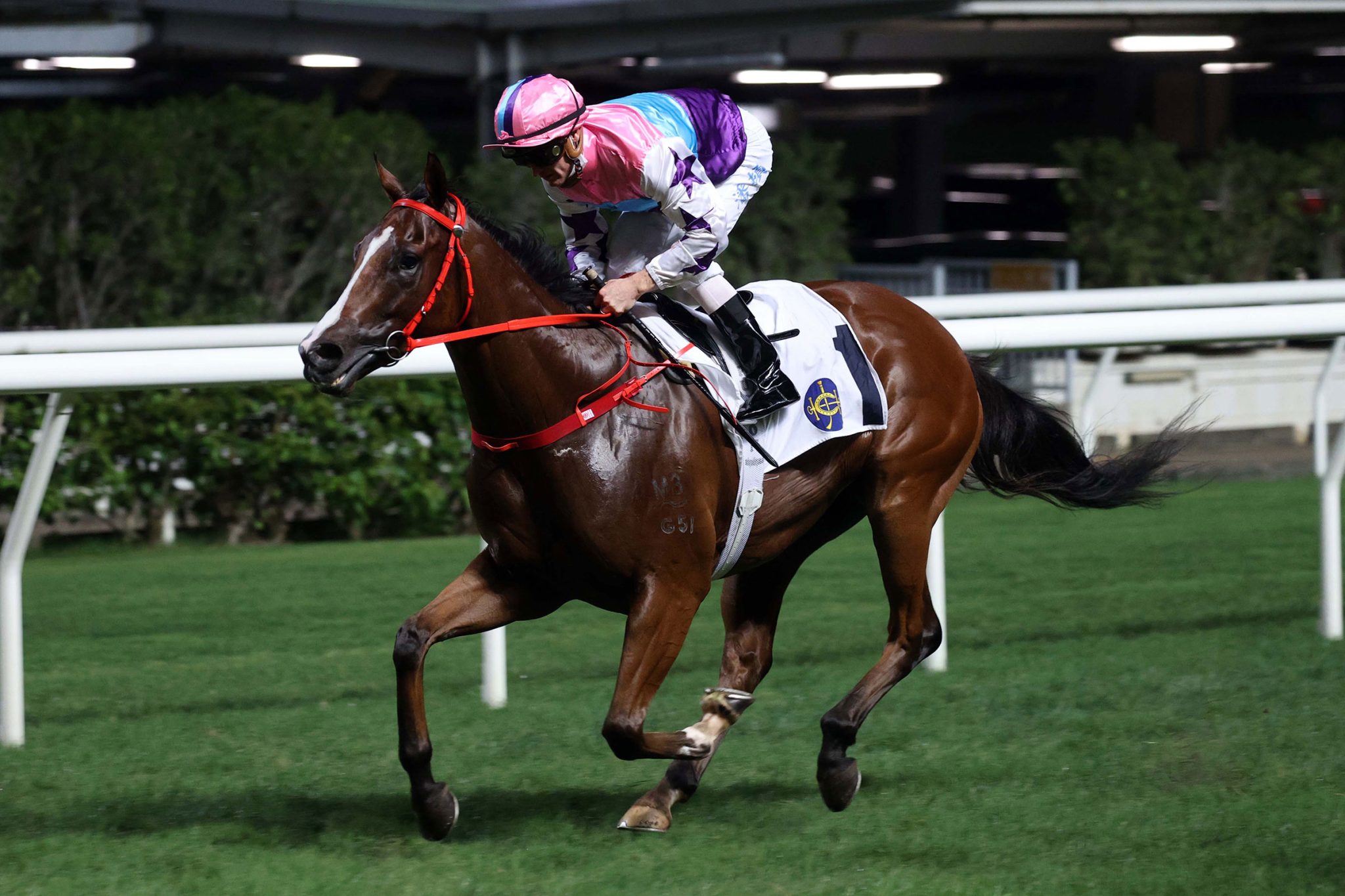 Zac Purton has posted a vital double to edge to within touching distance of Joao Moreira in the Hong Kong Jockeys' Championship after an eventful meeting which left the Australian bloodied but unbowed on Wednesday night (June 1).
Trailing Moreira by eight winners a week ago, Purton has trimmed the deficit to five – 122-117 – with 12 meetings left in the season after a treble and double at the past two fixtures, while Frankie Lor holds a narrow 79-77 buffer over John Size in the battle for training honours.
Purton required treatment behind the barriers after being accidentally struck in the face by Lor-trained Gorgeous Vitality before the pair successfully combined to land the Class 4 Kennedy Handicap (1000m).
"Because it had started lightly raining, there was obviously a little bit of water on my goggles and I was wiping the water off and as soon as I moved my hand, he just whacked me in the head," Purton said. "He's always a bit tricky, he's got a bit of an attitude and I just didn't see it coming."
Having earlier partnered E Legend to victory for Manfred Man in the first section of the Class 4 Robinson Handicap (1650m), Purton was taken with Gorgeous Vitality's performance to spear from barrier six under 133lb to take a forward position.
"It was a very good effort, he had to carry a big weight and that's not his usual racing pattern to be ridden like that. It was a tricky gate because there was speed inside and the track is playing on-pace tonight," Purton said.
"I really wanted to be in front of Sergeant Pepper, which I was able to do, but I had to be quick to do it but that put me where I was and then I just had to try to rate him from there and he did a good job."
Having watched Purton move to within four wins, Moreira struck back when Francis Lui's Rising From Ashes steamed away with the Class 3 Bowen Handicap (1200m).
Lor and Size extended a rollercoaster tussle on a night when nine individual trainers shared the spoils, Size finishing the evening triumphantly when Dr Winning overcame a wide barrier under Alexis Badel to snare the first section of the Class 3 Caine Handicap (1650m).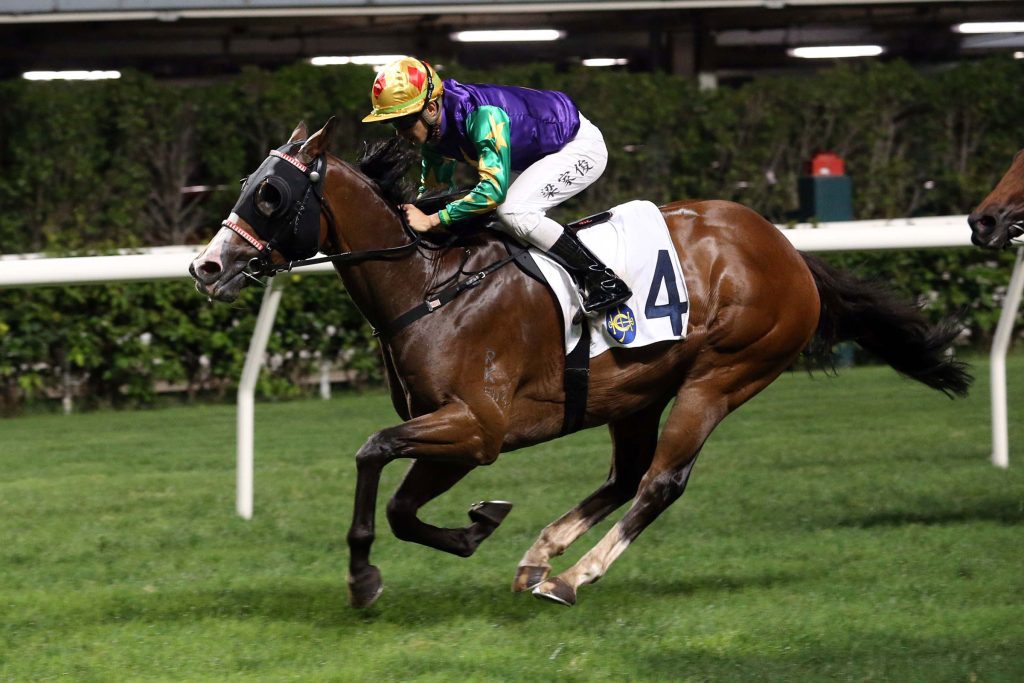 Derek Leung's extraordinarily consistent spell continued with Pleasant Endeavor's victory in the second section of the Class 4 Magazine Gap Handicap (1200m) for Ricky Yiu. Leung, 33, has ridden at least one winner at each of the past nine meetings for a seasonal tally of 38.
"I've been very lucky to find some winners. The trainers have been supporting me, so I'm thankful for that and I hope it can continue. I just keep working hard," he said.
Yiu notched his 42nd win of the term – a dozen of those have come in tandem with Leung.
"This season, the combination between Derek and I has worked out well. He's ridden 12 winners for me, nearly a third of his winners have been for me," Yiu said.
"He (Pleasant Endeavor) is a pretty talented horse. He won a couple of races last season when he was three and this season, I think he is slowly maturing. I think he can win more races."
Posting his third win for the season at the city circuit, Packing Award's performance in the second section of the Class 3 Caine Handicap (1650m) under Matthew Poon provided Peter Ho with optimism for the future.
"He's a nice horse. He's won three races in my stable and every time he was in an awkward situation, but still he can win. That means he's got some quality," said Ho, who has 10 wins for the campaign.
"I hope I can finish the season strongly. I have a lot of young horses but they need time, fingers crossed next season I can bounce back."
A stint in Conghua worked wonders for David Hall-trained Swot Troopers Wind, facile winner of the second section of the Class 4 Robinson Handicap (1650m) under Luke Currie.
"He had a good season last year and won a couple of races and his first few runs this season, he was feeling the tracks and starting to jar up a little bit, so we were a bit concerned about him," Hall said.
"So, we sent him up to Conghua and he's been using the aqua treadmill and the spa up there and he's been a lot freer in his action and we put him in the race and with a good barrier draw, fresh legs and got the job done.
"Luke has been a very good jockey in Australia and he'll do well here."
Sunny And Gold broke through at his 19th start to claim the Class 5 Stubbs Handicap (1000m) for Dennis Yip and Karis Teetan.
The Mauritian rider then exploited Shadow Runner's inside draw (barrier two) to perfection in the first section of the Class 4 Magazine Gap Handicap (1200m) to seal a double, which also delivered Paul O'Sullivan his 19th victory of the campaign.
More Hong Kong horse racing news