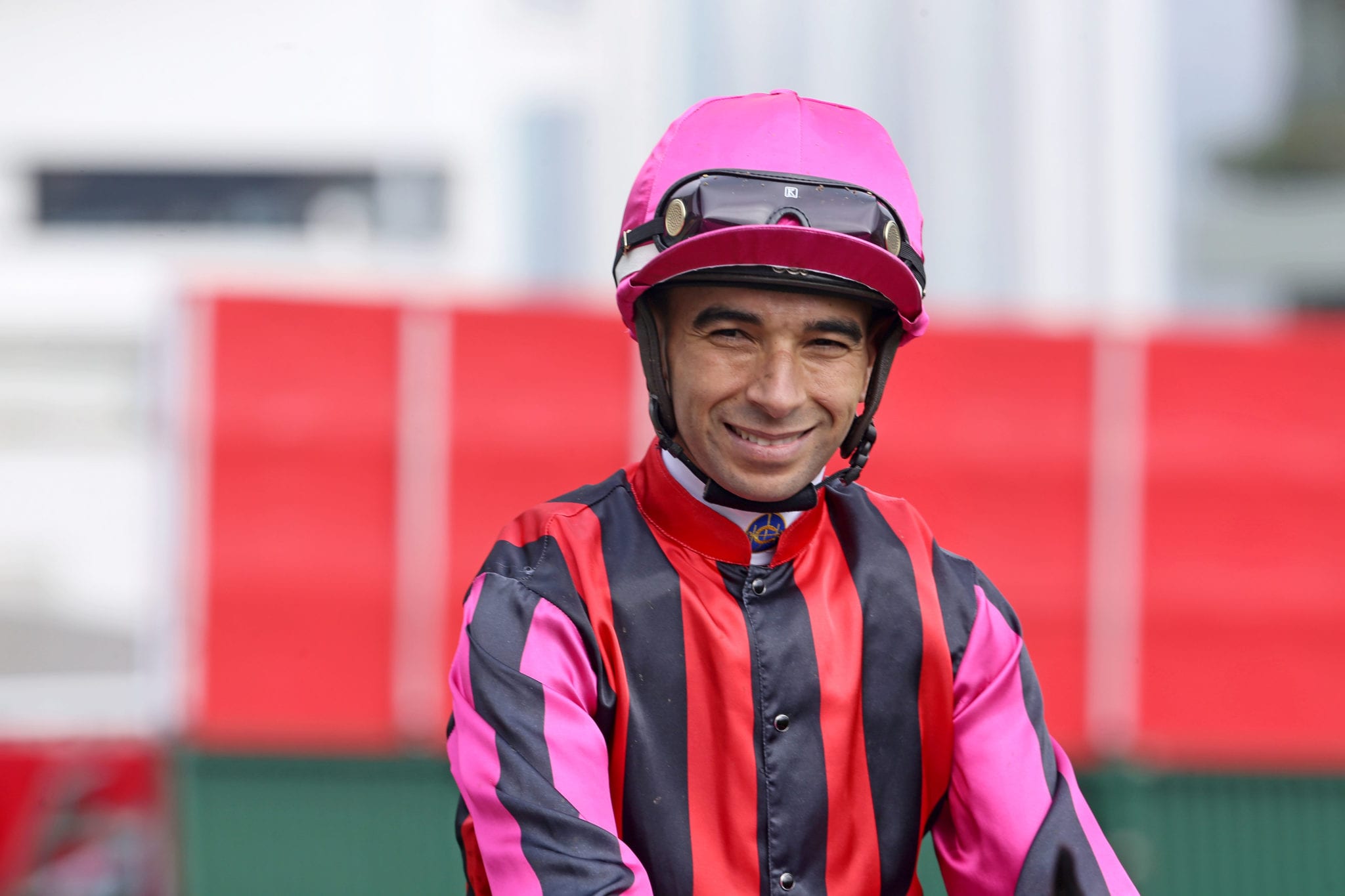 Joao Moreira relinquished his lead in the jockeys' title race to reigning champion Zac Purton at Happy Valley midweek and both riders are psyched for an unrelenting fight for the crown through the season's final four months.
Purton appears to have the momentum at present. The Australian has sparkled in March with 18 wins, 11 in the last four meetings, while Moreira has secured only eight during the month.
"I've come from a few winners behind Joao and now we're at about the same mark so it appears as if the momentum is probably with me, but I did see Joao's interview the other day and he says he's got lots of bullets so I've always got to be wary of the support that he's going to get," Purton said.
Purton has 90 wins in the bag, a one-win advantage over his fellow three-time Hong Kong champion, but Moreira too is ready for the long run to 15 July at Happy Valley when the curtain is scheduled to fall on the 2019/20 season.
"My thought is that it's good for the sport and everyone watching will enjoy seeing it, it's a race, it's a battle – Zac is good for me and I'm good for him, in that we both push each other forward. I just think everyone will benefit from that," Moreira said.
"If I win or if I don't, I want to look back and say I've done my very best."
Both riders are looking forward to FWD Champions Day at Sha Tin on Sunday, 26 April, with Purton allied to Hong Kong's top two gallopers, Beauty Generation and Exultant, while Moreira is at this stage on-side with the crack miler Waikuku and high-class sprinter Hot King Prawn.
Moreira partnered his two big hopes in barrier trials on Thursday (26 March) ahead of planned Champions Day preparatory outings in the Group 2 Chairman's Trophy (1600m) and Group 2 Sprint Cup (1200m) on 5 April.
"Hot King Prawn and Waikuku felt great," the rider said. "I allowed Waikuku to run along a little bit and I stayed wide to make sure he didn't get kickback and go home with sore eyes. He felt great when he pulled up. He's a very nice horse and what he's done this season has been very good and I'm extremely excited to be riding him – I'm looking forward to his next race."
Waikuku – who is set to clash again with Beauty Generation in the Group 1 FWD Champions Mile (1600m) on Champions Day – rolled past the line second in his 1200m dirt track trial, while Group 1 Chairman's Sprint Prize (1200m) hope Hot King Prawn was comfortably first past the post in his 1050m trial on the dirt.
"Hot King Prawn also trialled well, he showed speed and seemed a little bit more relaxed than he used to be. At the same time he seems very healthy, he's going well and he's another one that I'm looking forward to ride," Moreira noted.
Purton kept an easy hold on champion stayer Exultant to finish 12 lengths back in the same trial as Waikuku and trainer Tony Cruz was satisfied with that as he looks to the Group 1 FWD QEII Cup (2000m) on Champions Day.
"I'm happy with Exultant," Cruz said. "His trials just keep him ticking over, you don't see anything in those 1200-metre trials, it's too short and he's not much of a dirt horse either. If you were to go two laps, then you'd see him first to the winning post.
"He'll go straight into the QEII without a run – he'll have just one more barrier trial. It's a long wait between races but that's the programme, it's very fixed, and after the QEII he'll run in the Champions & Chater Cup."