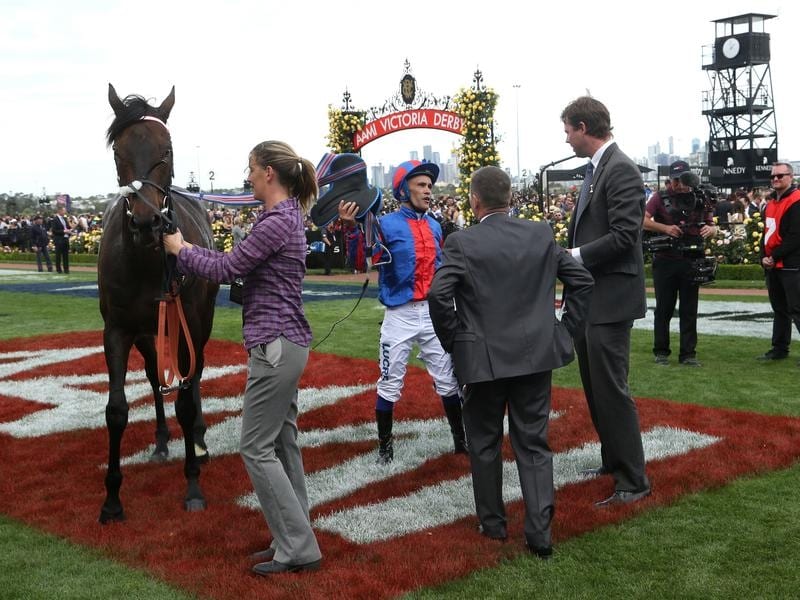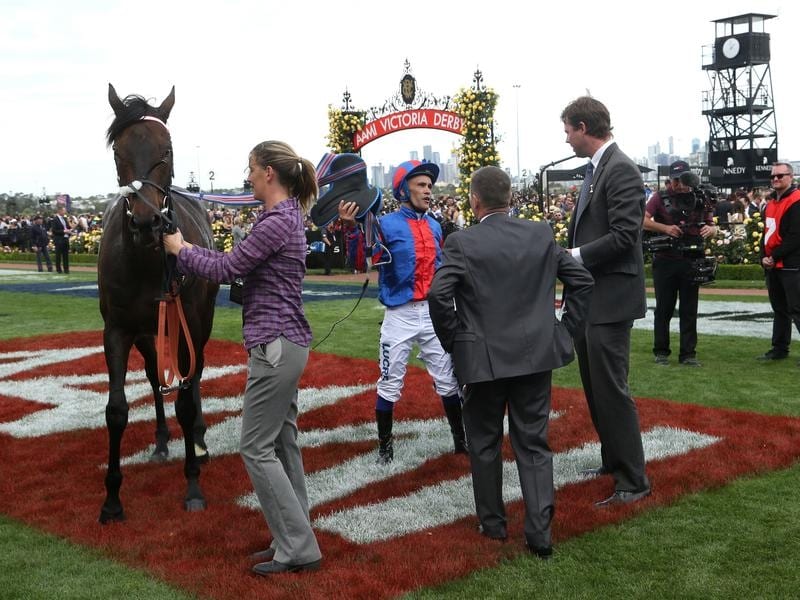 A Prince Of Arran has pulled up from his win in the Lexus Stakes at Flemington in far better shape than his trainer Charlie Fellowes.
Victory in Saturday's race earned A Prince Of Arran a berth in Tuesday's Melbourne Cup and his trainer a first Group win which he admitted he celebrated in style.
Fellowes said A Prince Of Arran was "absolutely brilliant" after inspecting him at the Werribee quarantine facility on Sunday morning.
"The vets checked him over when he got back last night," Fellowes said.
"They gave him some fluids to help him get over the race and he polished off his feed last night which was the most important thing.
"He trotted up sound this morning, had a nice pick of grass.
"I took his rug off and he looks fantastic.
"So far so good."
Fellowes said he was glad he took the opportunity to run A Prince Of Arran rather than wait to see if he made the Cup field.
"He's lazyish and I just thought the run might help him a little bit," Fellowes said.
"If we hadn't run yesterday he would have had to gallop, and we've more than paid the expenses.
"The good part was he pulled two lengths clear, the other horse came to pick him up and then he's kicked on again.
"That suggests there's still a little bit more petrol in the tank."
A Prince Of Arran was restricted to walking on Sunday with Fellowes planning to saddle him on Monday for some trotting exercise on the synthetic track and will get the physiotherapist to check him over as a precaution
"He (the physio) came in and saw him before his run and said I feel a little bit guilty charging you for this because I haven't had to do anything really," Fellowes said.
"I'd be surprised if there was much to do.
"But that's another box ticked off."
Looking for Melbourne Cup guides? Cups Betting has all the 2018 Melbourne Cup guides and news you need right here.