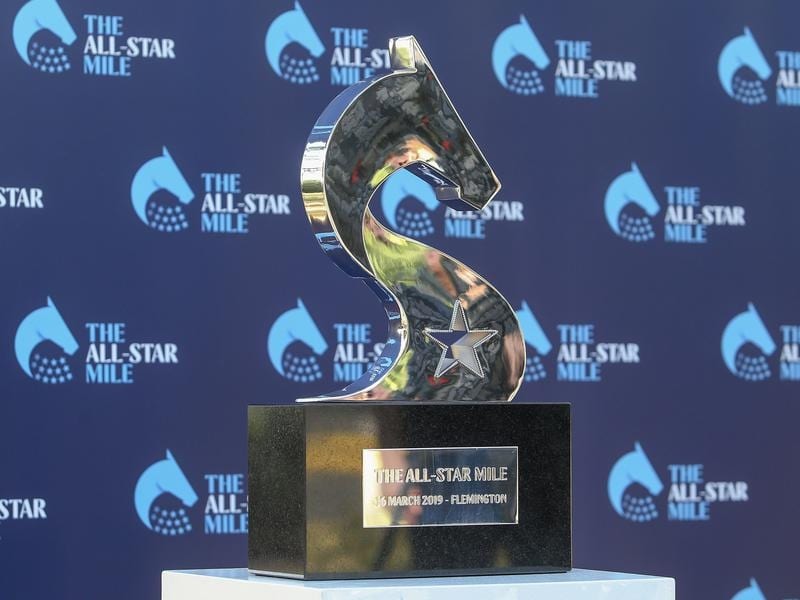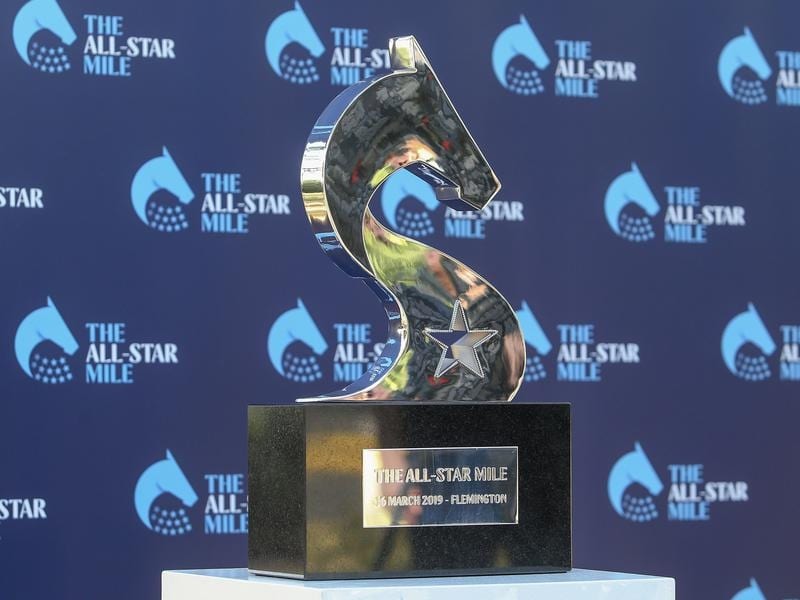 It has been a hectic week for jockey Simon Price.
He has been preparing to ride South Australian Balf's Choice in Saturday's $5 million All-Star Mile at Flemington while on Thursday he dropped his son Will off to start his racing education at Racing Victoria's apprentice training school.
The elder statesman of the jockeys in Saturday's race, Price has not ridden at Flemington in two years.
Price is not afforded the same opportunities he was when indentured to the late Peter Hayes in Adelaide where winners flowed including Begone in the C S Hayes Stakes at Moonee Valley in 1990.
After a stint in Singapore in the 1990s, Price returned to Lindsay Park at Angaston to ride for David Hayes and Tony McEvoy, but with a growing family he decided to move to Glenelg for stability.
He rode for Mark Kavanagh and more recently Ryan Balfour, becoming the constant companion of Balf's Choice.
Price is not overawed by the $5 million on offer on Saturday, treating it just like any other race.
"I've ridden against the best jockeys in the world," he said.
"People have been asking me am I nervous, I say no, because I'm on a horse, it's something I've done for over 30 years.
"At the end of the day they're all just races."
Price says he, and Balfour, are not at Flemington to make up the numbers.
He said drawing barrier would three allow him to be a little aggressive early to take a position against the higher rated chances.
"We're not out there to take last spot," Price said.
"We want to come and do something, not be here for the sake of it."
Price said there was a touch of sadness when he dropped Will at Racing Victoria on Thursday, like dropping a child off for their first day of school.
Young Price is one of 10 apprentices taken in this year's academy including two other sons of famous jockeys, Campbell Rawiller and Jaden Lloyd, the offspring of Nash Rawiller and Jeff Lloyd.
"I'd love to see him in Adelaide riding with me, but I've got to look after him," Price said.
"This was a little test for him to get in and it's shown he's very determined.
"Looking at those kids lined up at that apprentice school, it's almost like a Magic Millions sale.
"There's 10 kids there that have great pedigrees and I'd be very surprised if they don't make it."
Cups Betting has all the latest horse racing news and betting bonuses.