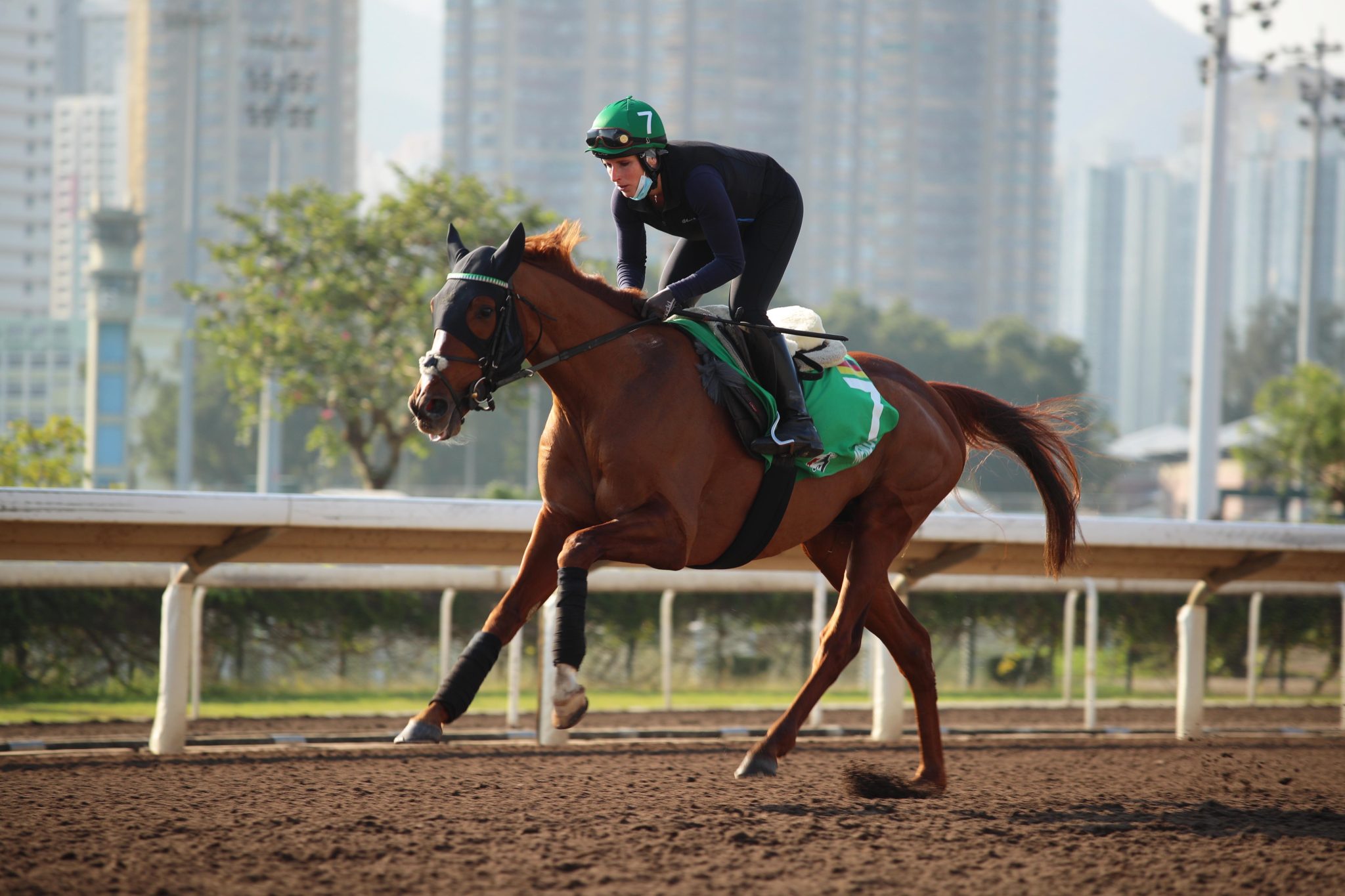 René Piechulek is aspiring to another 'incredible' Sunday to match that of events of 3 October, 2021 when he partners German-trained colt Mendocino in Sunday's HK$22 million Group 1 Hong Kong Vase (2400m).
On YouTube the other day Piechulek watched his now famous winning surge aboard 72/1 Torquator Tasso and said: "It still seems incredible, and it still gives me goosebumps watching it," referring to that shock 2021 Group 1 Prix de l'Arc de Triomphe (2400m) victory at Longchamp.
Piechulek arrived hand in hand with his partner, Mendocino's trainer Sarah Steinberg, at Thursday's (8 December) barrier draw prior to the four-year-old colt – trained in beautiful surroundings next to Munich Racecourse – drawing a 'no problem' gate seven at the Sha Tin ceremony.
The 35-year-old jockey was born in the Eastern part of Germany and sensed the adrenaline rush this sport could provide an energetic teenager after discovering horse racing on the internet.
Since then, he has ridden about 520 winners and was fourth in this year's German jockey's championship with 44 winners, many of whom have come for Steinberg and the stable's owner, spry 93-year-old textile and property magnate Hans-Gerd Wernicke, who was also at Thursday's event.
Of Mendocino Piechulek says: "He's like his dad Adlerflug, he's a fighter."
And that fighting spirit was demonstrated in spades when Mendocino defeated Torquator Tasso and Sammarco in a fierce struggle up the straight in September's Grosser Preis von Baden (2400m). And the irony of that Group 1 success is not lost on the 35-year-old rider.
"The horses I beat into second and third are the two other horses I've ridden Group 1 winners on – Torquator Tasso (Arc) and Sammarco (July's Grosser Dallmayr-Preis in Munich). It was a special day!"
A less special day came in this year's Arc when Mendocino finished 12th. "The ground was heavy, really heavy and he got very tired in the straight," explains the jockey.
Piechulek adds that Mendocino is now a much more relaxed horse than he was earlier in the year – helped perhaps by having run in earplugs in his last two races – while Sha Tin trackwork watchers will have noticed that it is the trainer, not the jockey who has been on board the colt all this week.
"Sarah knows the horse much better than me and is brilliant with him. My turn (a first ever ride in Hong Kong) will come on Sunday."
So what chance does the jockey think of Mendocino becoming a first German-trained winner of a Hong Kong International race?
"Why not? All things are possible." But, after a few seconds of reflection, he adds: "Ok, so winning will be difficult but we certainly hope to get into the money. That is the target."
And if Mendocino and Piechulek can't reach the Sha Tin winning post first in the Hong Kong Vase, who might?
"Stone Age looks and moves really well in the mornings. I am very impressed by him," is the German rider's appraisal of his most potent threat.
More Hong Kong horse racing news