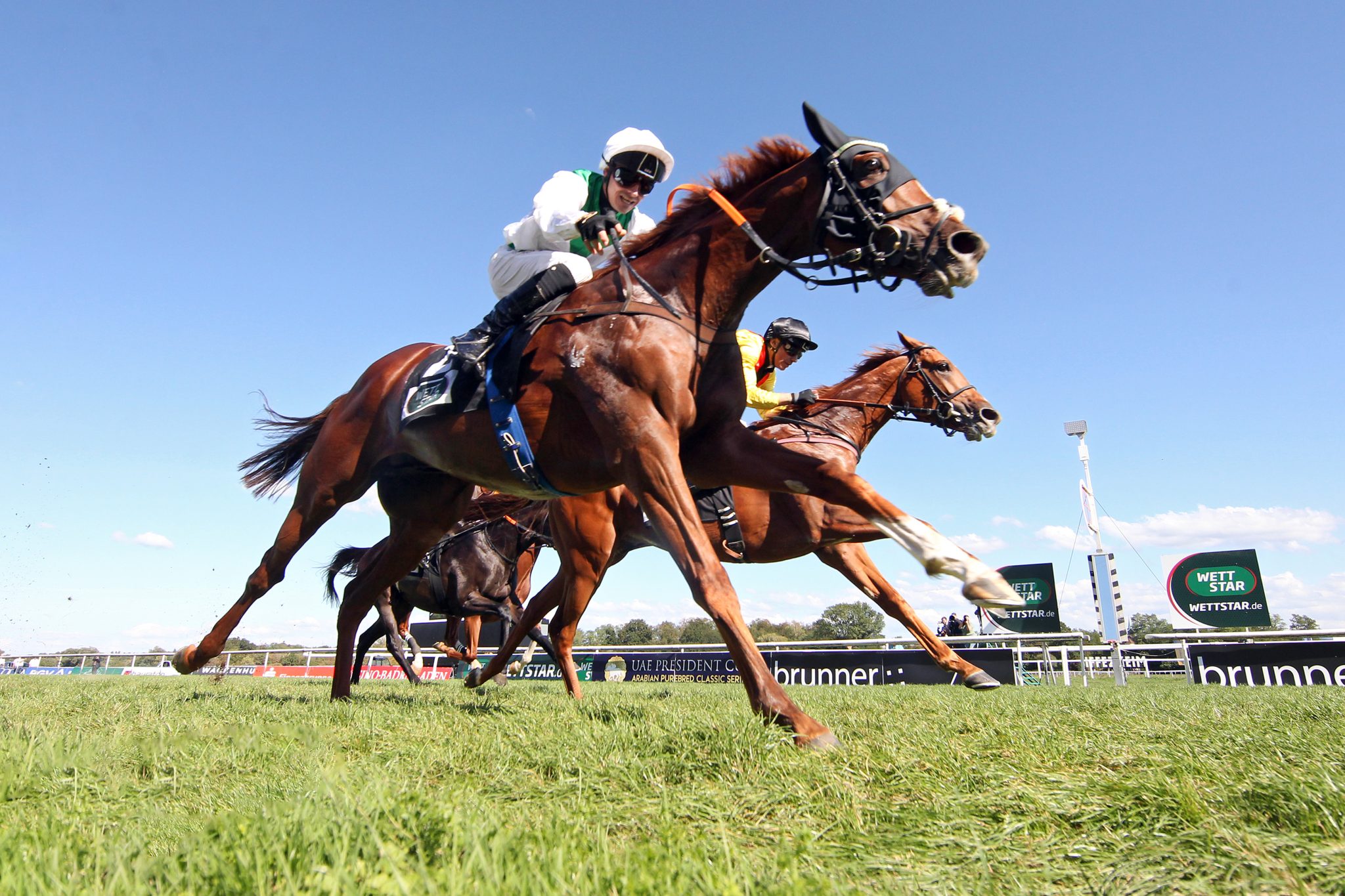 A German-trained horse is yet to win on Hong Kong's most significant race day, but if the enthusiasm of an increasingly successful Munich-based trainer is any guide, Mendocino could alter that historical lapse in the HK$22 million Group 1 Hong Kong Vase (2400m) at Sha Tin on December 11.
It was Mendocino who gave Sarah Steinberg her first Group 1 winner in September's Grosser Preis von Baden (2400m), Germany's most prestigious race.
The emotion she admitted showing afterwards was not just for that reason or for the fact that the winning jockey René Piechulek is her partner, it was also for the qualities Mendocino showed in defeating 2021 Group 1 Prix de l'Arc de Triomphe (2400m) winner Torquator Tasso and German Derby winner Sammarco in what developed into a rousing three-way speed battle up the Baden-Baden straight.
Steinberg's attachment to this horse goes back to when she purchased Mendocino at the Baden-Baden yearling sales. "I loved him at first sight. And I've ridden him every day since he was a baby," she said.
The trainer adds that Mendocino can be tricky and that the only other person to partner him is Piechulek, when the colt does fast work on turf.
Of this intercontinental challenge with Mendocino, who is due to arrive in Hong Kong on Friday, 2 December, she adds: "We are a small stable and organising something like this is not easy but I'm feeling confident otherwise we wouldn't make such a journey. If everything goes well he will show that he is a very good horse and a real fighter.
"He is not a typical son of Adlerflug, and doesn't need soft ground and he certainly didn't like the very testing ground in the Arc. He does everything with such power and that doesn't work with heavy ground."
Mendocino finished 12th behind Alpinista in October's G1 Prix de L'Arc de Triomphe but, on much more suitable conditions in Munich the previous November, he had come close to interrupting the Group 1 winning spree of that brilliant mare when just three quarters of a length behind Alpinista in the Grosser Preis Von Bayern (2400m).
Sarah Steinberg rode winners as an apprentice jockey but training was what she really wanted to pursue, starting that career in 2015 with 15 horses (now she trains about 30) with 124 winners so far, including a massive 14 at Group level.
Many of the stable's victories have occurred after long road journeys westwards to the mostly more rewarding prizes in France, Steinberg's first Group success coming at Nantes in 2016 with her latest winner coming at Chantilly (a 10-hour journey from Munich) late in November.
Steinberg says: "I have an office manager but everything with the horses I do myself. I ride them, I organise their daily schedule, feed them and then I travel with them. I don't think I'm a typical trainer."
She is employed by Mendocino's 90-year-old owner Hans-Gerd Wernicke (Stall Salzburg). Steinberg says: "He comes to the stable to visit the horses once a week. He absolutely loves horseracing."
Owner Wernicke, trainer Steinberg and jockey Piechulek (most famous for his victory on Torquator Tasso in the 2021 Prix de l'Arc de Triomphe) will arrive in Hong Kong next week on what they all hope will be a very exciting expedition.
More New Zealand horse racing news