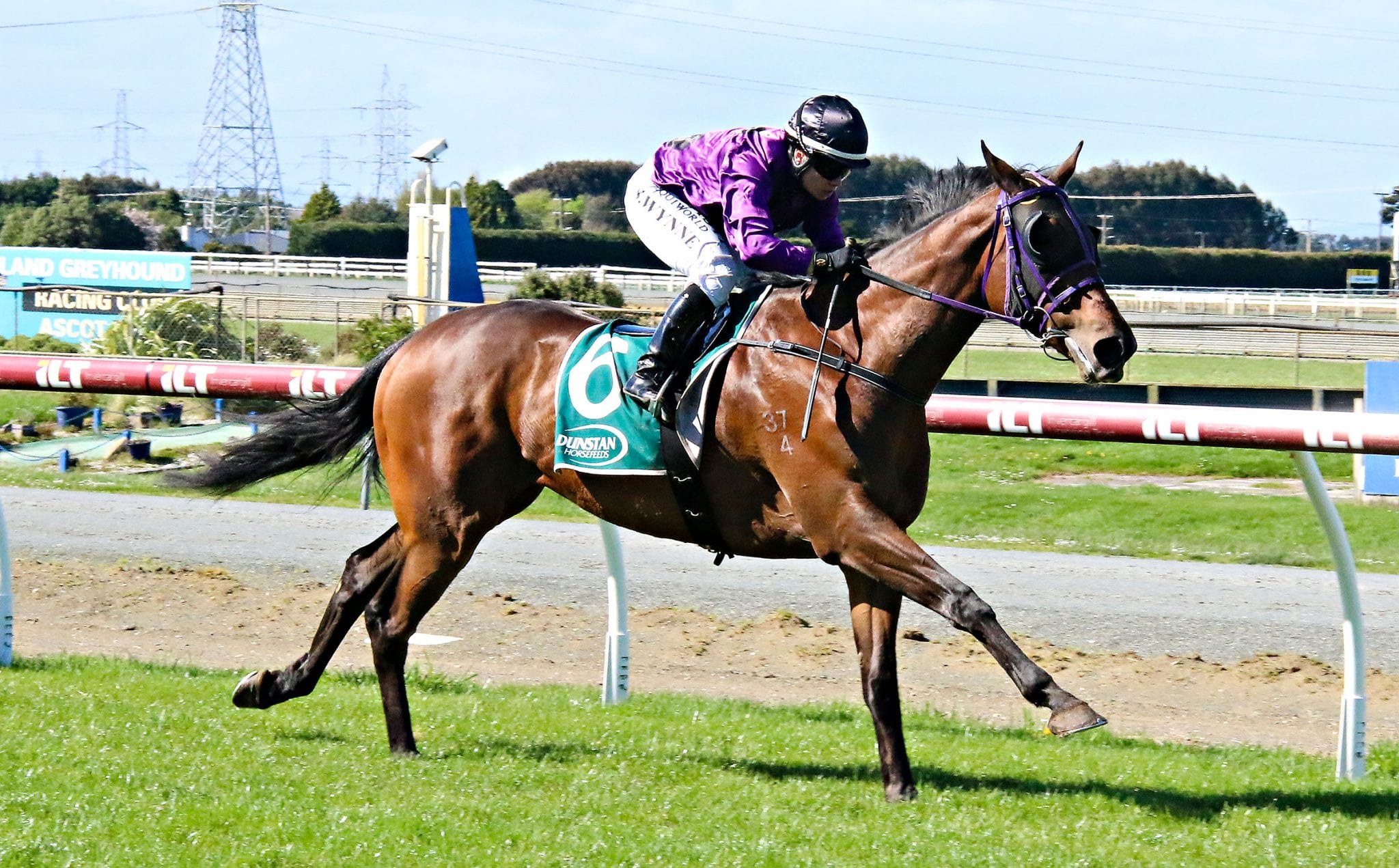 Picture Me Rollin will be trying to ditch her bridesmaid tag when she lines-up in the P R Law Wairio Cup (2000m) at Ascot Park on Sunday.
The six-year-old New Zealand mare has finished runner-up in her last two starts behind Sunday's race rivals Ritani and Flying Sardine and trainer Jo-Anne Dalton is hoping to turn the tables this weekend.
"Hopefully we can turn it around," she said. "We were giving Flying Sardine 2.5kg last week and she carries 1.5kg more this week, so that will be a help."
"She came through her run last week super, I am really happy with her."
Dalton has been pleased with Picture Me Rollin's last two starts and believes she will appreciate the step-up in distance from the mile.
"It was really good to see her getting home and finishing over the top of them," she said.
"She still wants to lay in, which she has always done and causes us a bit of a problem, but I was really pleased with her.
"In her last two runs she has looked like she should see out 2000m. Every time I have lined her up over 2000m we have had no luck, things have gone wrong in the running. It is a small field, so hopefully we don't run into too many problems."
Dalton will also line-up Rosey Posey in the Southland Grain & Feed & Telepower & DT King (1400m), and Milano in the Southland Helicopters & Milnes Transport & Northern Southland Livestock (1600m).
While pleased with both runners in the lead-up to Sunday, Dalton said she will keep a close eye on the weather regarding Milano.
"I was a bit doubtful with Milano with the weather, but he galloped on the track quite well this morning," she said.
"We will just see what happens with the weather to see whether he lines up or not.
"Rosey Posey is new to the stable and I was pleased with her last run, she finished it off nicely.
"She got a bit wound up in the barriers and gave them a bit of a head start. She has drawn two this time, so we might see if we can go and rate.
"If she starts on terms with them, that would be a help."