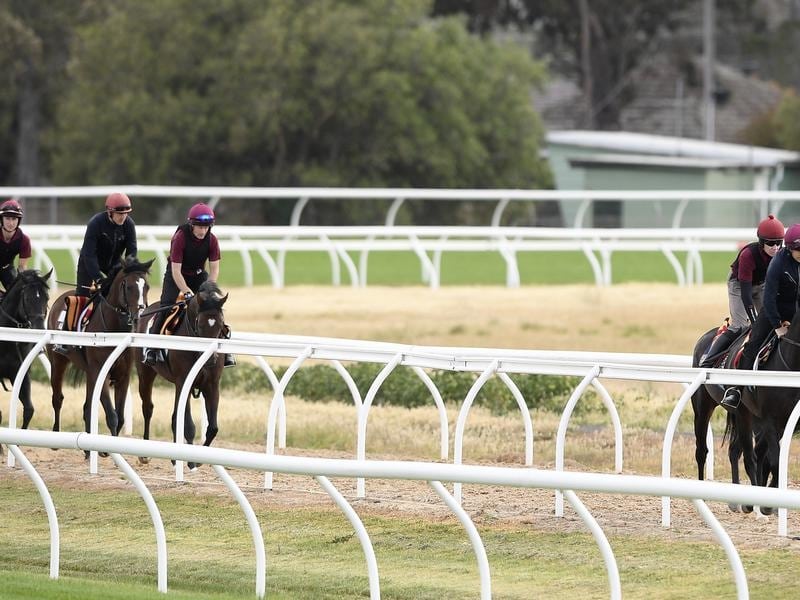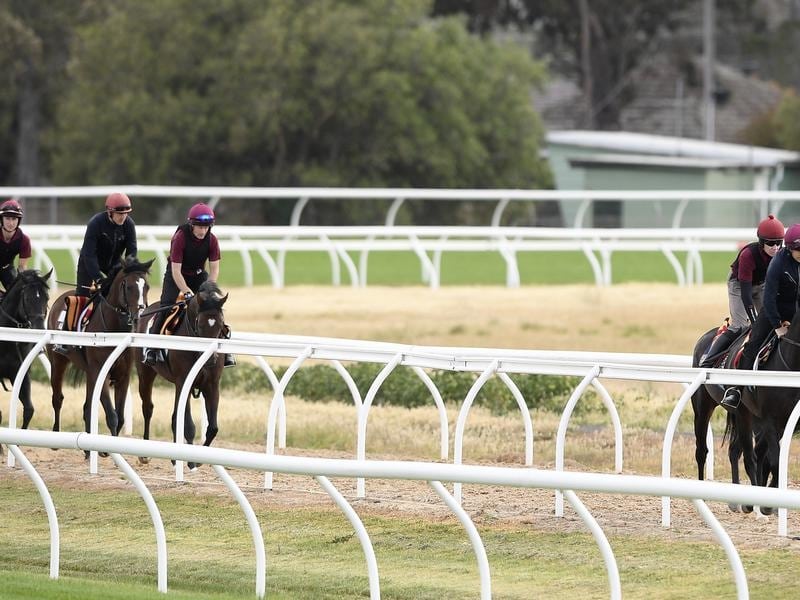 The travelling foreman for leading Irish trainer Aidan O'Brien is pleasantly surprised at how well the team is after a delay extended their trip from England to Australia to more than 60 hours.
T J Comerford accompanied five O'Brien-trained spring carnival horses who are now settled at the Werribee quarantine facility after arriving on Sunday.
While most horses lose weight, Comerford was surprised to learn three of the five had put on weight, one remained the same while one lost 5kg.
That was after the quintet, Cliffs Of Moher, Fleet Review, Intelligence Cross, Spirit Of Valour and Yucatan, along with 14 others, had a lengthy stopover in Sharjah while the windscreen of their plane was repaired.
"All the horses have settled in well and are in good form," Comerford said.
"When you think of the journey they had you'd think it would go against you, but I don't think it has."
So much so the five horses were out on the track on Monday, less than 24 hours after their arriva and again on Wednesdayl.
He said the Irish horses are used to travelling, being floated to different meetings in Ireland with fly-in, fly-out assaults on the bigger English meetings.
Comerford was in Australia last year with the O'Brien-trained team and with the quarantined horses given the all-clear to run on October 13 he expects Cliffs Of Moher to compete in the Caulfield Stakes and Yucatan in either that race or the Herbert Power Stakes.
"It would be nice to run them and Aidan does like to run them," Comerford said.
"You saw what we did with Johannes Vermeer and The Taj Mahal last year.
"Johannes Vermeer ran in the Caulfield Stakes, the Caulfield Cup and the Melbourne Cup and he got better and better and better."
In a different move, the O'Brien team includes three sprinters with Comerford labelling Fleet Review and Spirit Of Valour ahead of Intelligence Cross.
"We're not as good with the sprinters as you are with your sprinters, but God loves a trier," Comerford said.
"Australia is renowned for sprinters and we got a pretty good one off you and he (Merchant Navy) won at Ascot.
"He worked out well but did we do better than you?"
Want more racing news? Cups Betting delivers you the latest horse racing news from all the major thoroughbred cups and feature races.