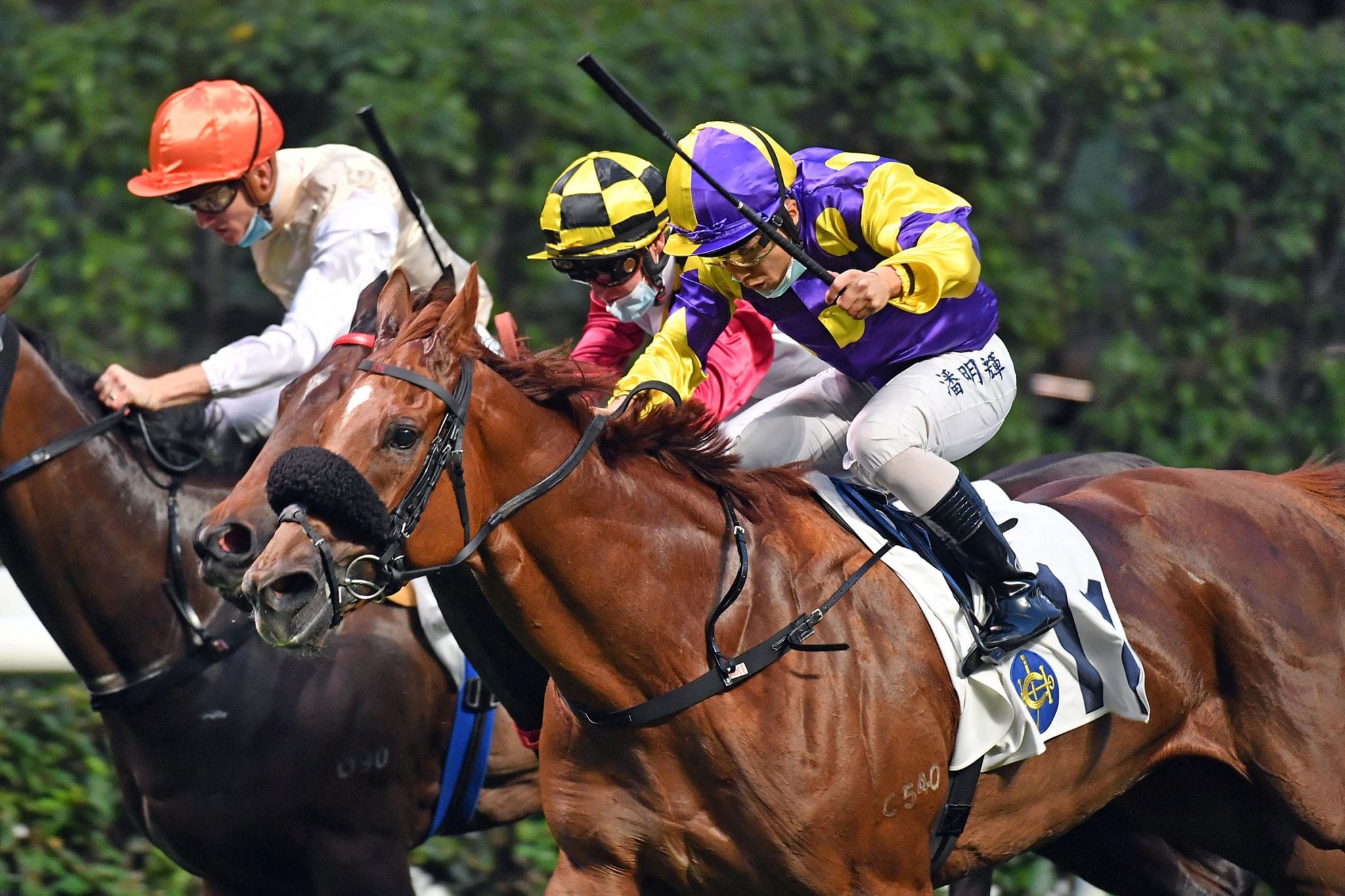 Douglas Whyte hopes he has found the key to unlocking further Hong Kong success from Noble Desire as the gelding bids for back-to-back wins in the first section of Wednesday evening's (2 June) Class 4 Morrison Handicap (1200m) at Happy Valley.
Outlining race experience and gear tweaks as catalysts for the five-year-old's breakthrough achievement last month, Whyte remains optimistic of the Irish-bred galloper's ability to take another step forward.
"He's been knocking at the door for a while now and he just needed to get his head in front at the right time which he did but I think incrementally he's just improved with each run.
"He used to be pretty awkward and he would hang in and get his head up but racing's taken its toll on him and he's just got better with every run," Whyte said.
Bought for HK$1.4 million out of the 2019 Hong Kong International Sale (July), the son of Footstepsinthesand will step away from gate 10 against 11 rivals with Matthew Poon retaining the ride.
"He seems to be running pretty consistently with it (shadow roll) on and he's not as keen as he was with blinkers, so I'm hoping it's done the trick," Whyte said.
Assigned 121lb for tomorrow night's task, Noble Desire will dip to 119lb thanks to Poon's local jockey allowance for freelance riders, which he will be without when he collects his 250th Hong Kong win.
"I'm probably going to have to leave it up to Matthew (Poon) again – the gates open and things unfold, he's not a horse that you can be too tactical on and he's certainly not a stop and start type of horse.
"He needs his momentum built up and to get into a rhythm, so I'll leave it up to Matthew – he seems to be getting on really well with him, so I won't be changing it too much," Whyte said.
Since mid-2020, the 48-rater has shuttled back and forth from the Conghua Racecourse, located approximately 200km north of Hong Kong.
"I think there's a lot less pressure at Conghua, you get a horse like him that does a little bit too much in the mornings but he seems to go up there and come back a different frame of minded horse, he has a lovely coat on him when he returns and I think in general he's a happy horse up there," Whyte said.
Whyte's saddled 29 wins this term, bolstering his tally with thanks to a purple patch of form in early May, collecting six wins from 19 runners, spaced across three race meetings.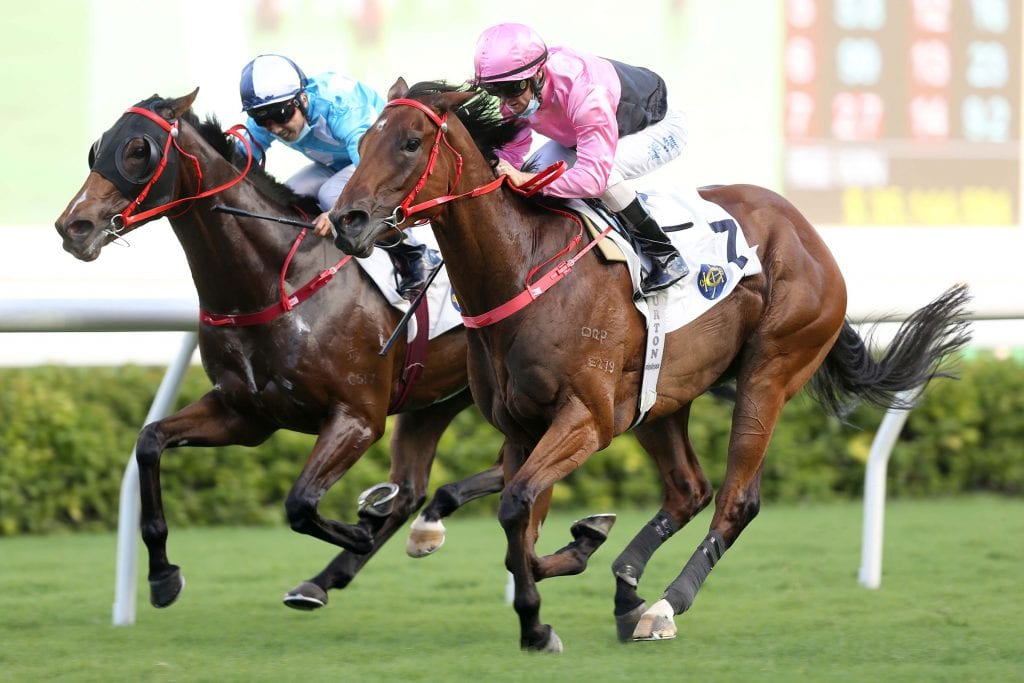 Champion jockey Zac Purton is optimistic of further improvement from Beauty Fit after the son of Ilovethiscity captured his first Hong Kong win last month under the care of John Size.
"He's got that habit of wanting to hang in but I think that's because he doesn't want to change his leg, he's on his tired leg and because of that he naturally wants to get in a little bit, hopefully one day he can learn to do everything properly and I'm sure he'll progress through the ratings a little bit more," Purton said.
After arriving from Australia as an unbeaten import when known as Barocha, the boom Australian-bred got off the mark at his fifth try in Hong Kong and is looking for successive wins when he contests tomorrow evening's Class 3 Hillier Handicap (1650m).
"It's up to him (to where he settles in the run), he can be a bit funny in the gates, he can miss the start – I think going to Happy Valley for the first time under lights and being drawn towards the outside but while there's not much of a crowd there is still a little bit more for him to look at so it's fraught with danger a little bit.
"But he did everything right last time and if he can break clean then he can possibly settle in the first half of the field and I think that's a good position for him," Purton said.
The 76-rater steps away from gate 11 against 11 rivals with 133lb allotted.
"I think the mile is a good distance for him but I couldn't see why he couldn't run a little bit further once he starts doing everything right," Purton said.