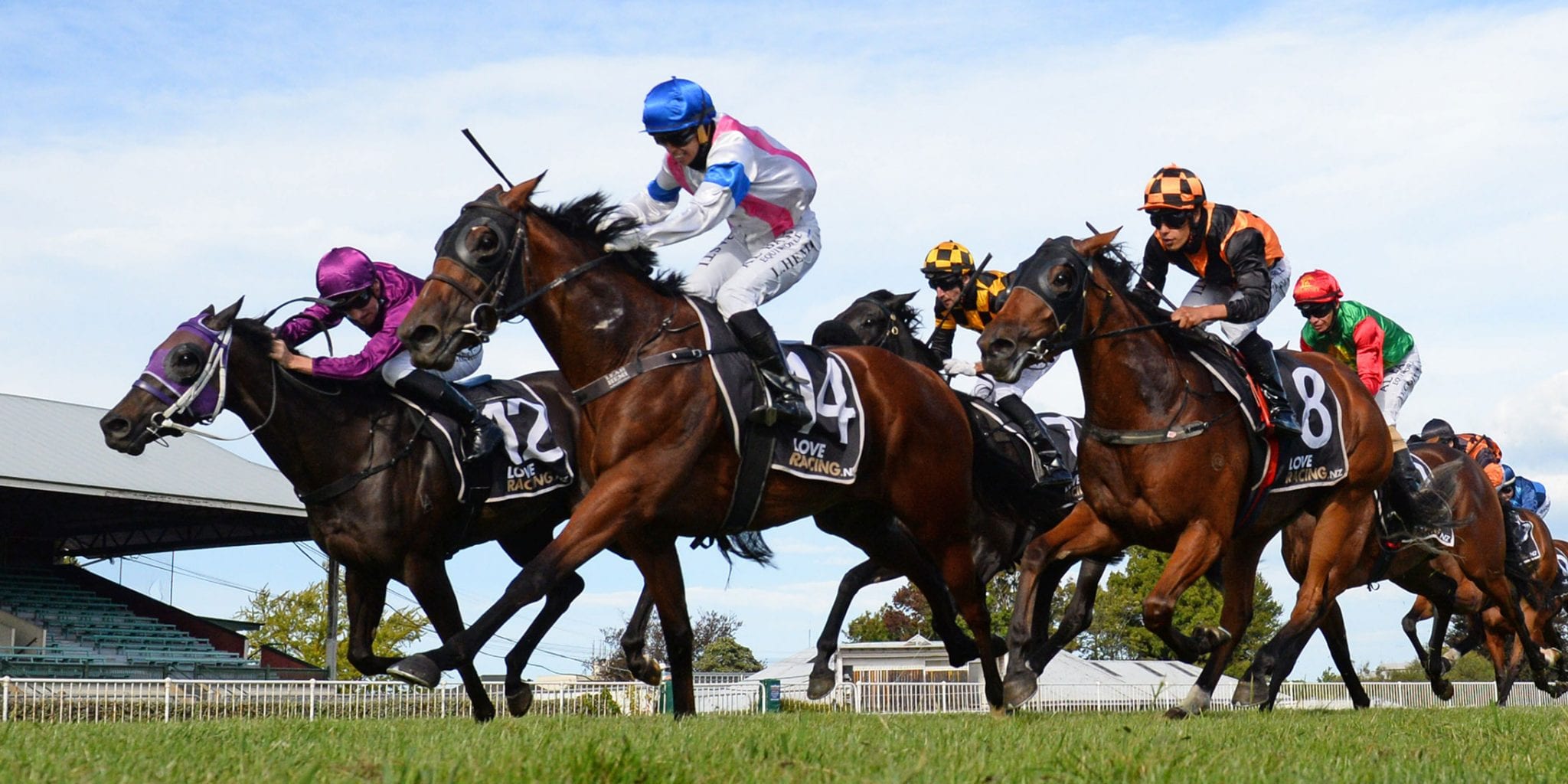 Trainer Stephen Nickalls is still coming down off the high of Llanacord's effort to run third in Saturday's Group 1 New Zealand Oaks (2400m).
"It was a wonderful run, absolutely amazing," he said of the filly he co-owns with his mother and stepfather, Dianne and Kevin Hopson.
"She was magic. It was an unreal day and we had a great experience. You know you have done alright when your owner is in tears after the race.
"Kevin's dream was to have a horse run in the Oaks and we achieved that when she went to the barriers and the fact that she could run third in a race like that, and some would say a bit unlucky to not get out, was a wonderful result."
Llanacord, a winner of the Group 2 Lowland Stakes (2100m) earlier this month, made up ground late after being stuck in traffic to finish behind Amarelinha and Charms Star.
"She probably jumped a fraction better than we expected so she got in a really good position and went to sleep," Nickalls said.
"We got to the 800 and I was thinking to myself, Leah (Hemi, jockey) just move off one spot, but she just had too many horses outside her that weren't going to let her out.
"That is Group One racing, they aren't going to give it to you."
Nickalls said Llanacord has come through the race well and he is now faced with the decision of whether to rest her till next season or cross the Tasman to target Australian black-type tests.
"She appears to have come through the run very well," he said. "She dragged me back to the truck from the tie ups after the race. She has come home and eaten everything and has been out in the paddock for the last couple of days, she won't do much for a week or so.
"We will try and decide what we do, whether we give her a holiday and bring her back as a four-year-old or something else."
While the 'something else' will not be the Group 1 Australian Oaks (2400m) on April 17 due to timing and a hefty $20,000 late nomination fee, it could be a trip to Brisbane for the Group 1 Queensland Oaks (2200m) on June 5.
"There is obviously the South Australian Oaks which is only a mile and a quarter and I think the mile and half might suit her better," Nickalls said. "If we went anywhere I think we would lean towards Brisbane but my owner is worried with COVID as he loves watching his horses race.
"We have made no decisions and Kevin, like all of us, is just enjoying the experience from Saturday, it was truly amazing."