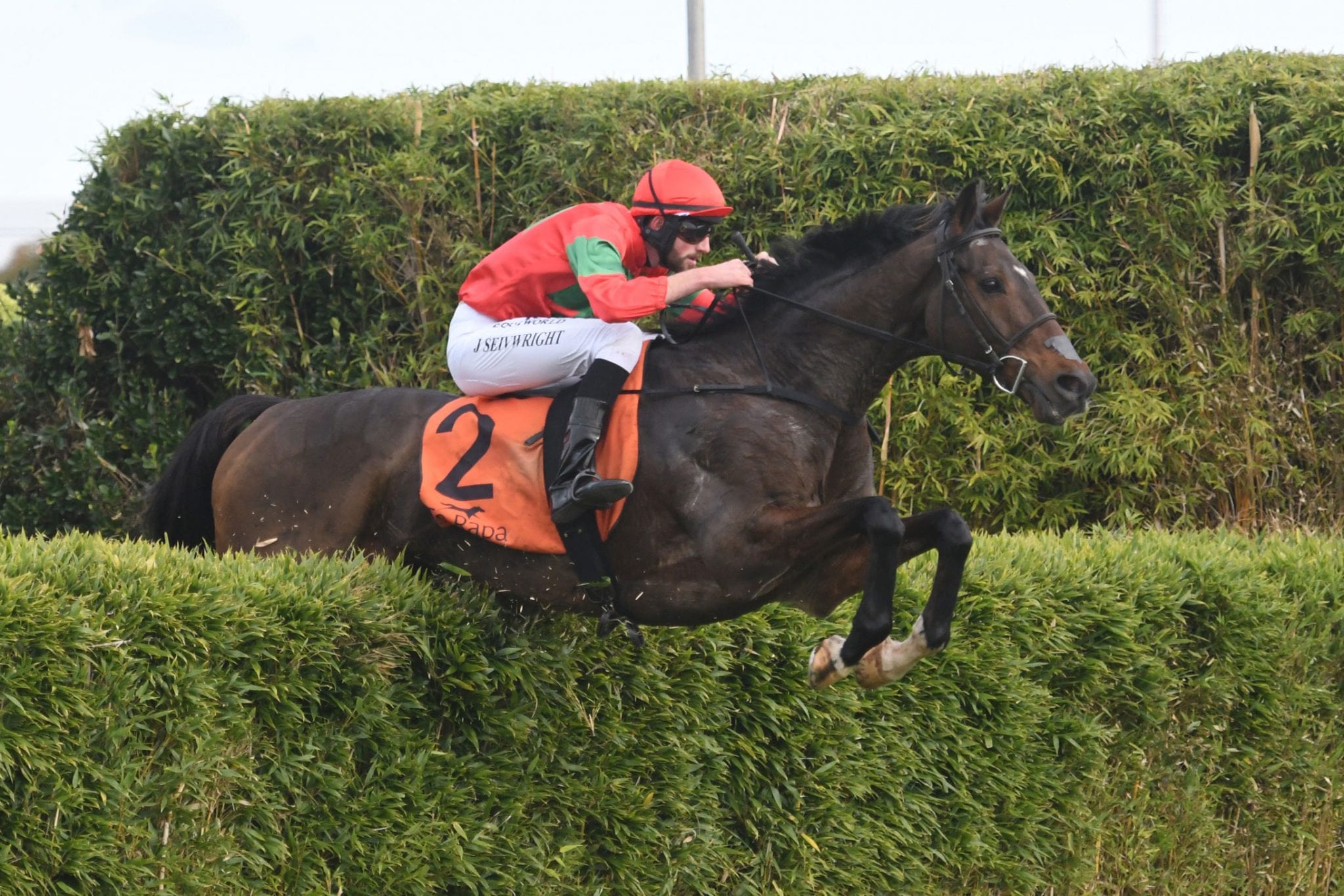 Estimated Reading Time: <1 minutes
New Zealand trainer Stephen Nickalls is looking forward to Trentham on Saturday where he will have a two-pronged attack in the Grant Plumbing Wellington Steeplechase (5500m).
The jumps racing enthusiast has placed in the feature twice before with The Oysterman and he is hoping either Zartan or Coconut can get the job done this weekend.
"It is probably the biggest major (steeplechase) closer to home, so we always try and go there," Nickalls said.
"We ran close with The Oysterman a few years ago. We are lucky enough to have two in the race who both look like they have a chance."
Zartan heads into Saturday in good form, having won his maiden steeplechase at Te Rapa in May before running third in the McGregor Grant Steeplechase (4150m), and then finishing runner-up to Eion at Te Aroha last start.
Nickalls has been pleased with the 11-year-old's progress this term and he is thankful his owners decided to persevere with him.
"We are thrilled with Zartan," he said. "COVID stuffed him up last year and we were in two minds of what we were going to do with him.
"I always said to the owners to give him a chance, and he came out and won his maiden and then ran third behind two very good horses in the McGregor Grant.
"He was tough again at Te Aroha the other day. Eion just got over the top of him, but it was a great run and he pulled up really well.
"He galloped super yesterday morning and he is bouncing around.
"We hacked him around the farm this morning and he is bucking and playing, he is feeling fantastic."
While pleased with his charge, Nickalls said there is always a question mark around tackling 5500m for the first time.
"You have always got that question at the back of your head," he said. "The furthest he has gone was the McGregor Grant. But he is a free-running horse and James (Seivwright, jockey) gets on very well with him and he lets him do his thing, and he loves to be there.
"Wellington is one of those courses that you can just keep on rolling and if you can get a bit of a slip on them coming onto the course proper, I think he will see the trip out fine."
Stablemate Coconut also heads into Saturday with a pleasing formline, having won the Manawatu Steeplechase (4200m) two starts back before finishing runner-up on the flat over 2200m at Waverley.
"He has bounced out of Waverley really well," Nickalls said. "We were over the moon with his win at Manawatu. He was quite disappointing in the start before at Wellington, but on reflection, the time he ran he still broke the previous track record, so we can't crucify him too much."
Nickalls is welcoming the wet forecast ahead of the weekend, believing it will play into Coconut's favour.
"I have a mate who lives in Upper Hutt and he said they have had a bit of rain most days for the last week or two, so it will be quite a different figure of eight at Wellington this time around compared to when he was there back in June," Nickalls said.
"He has always given us the impression that he will stay and if we get the rain that is forecast for the next few days then he will be in it up to his eyeballs."
Nickalls said he can't split the pair and believes the outcome will all come down to how the race is run.
"They are both happy and well, and I can't get them there in better form," he said. "It is going to come down to how the race is run – if Zartan gets a cheap lead he will be a really good chance, and Coconut will sit in behind them and come late."
Meanwhile, Nickalls has recently welcomed back top filly Llanacord to his Manawatu barn in preparation for her four-year-old season.
The daughter of Contributer had a stellar autumn, winning the Group 2 Lowland Stakes (2100m) at Hastings before placing in the Group 1 New Zealand Oaks (2400m), and then headed to Adelaide where she finished runner-up in the Group 3 South Australia Fillies Classic (2500m).
"Llanacord has been back for 10 days," Nickalls said. "The hardest part with her at the moment is staying on her, she is that well and playful.
"She has done exceptionally well. She has thickened up and grown in that time out and we are very excited for the future with her."