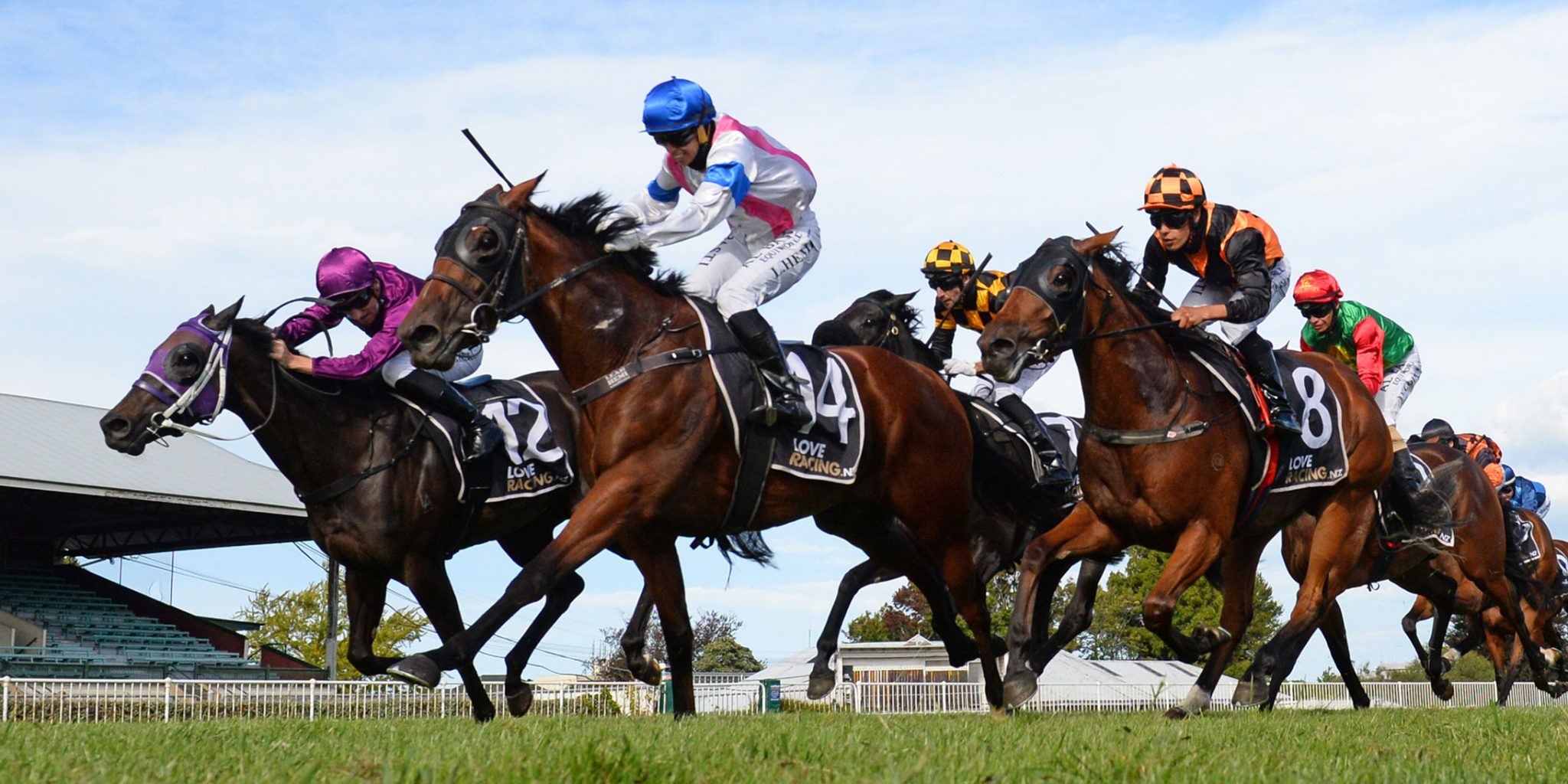 Estimated Reading Time: <1 minutes
Llanacord will return to the venue of her biggest moment in racing when she lines-up in the Brew's & Que's Tickets On Sale Now (1400m) at Hastings on Saturday.
The daughter of Contributer has an unblemished record at the Hawke's Bay track, having won her sole start, the Group 2 Lowland Stakes (2100m) in March.
"Hastings has been good for her, being a Group Two winner, so you can't complain with that," trainer Stephen Nickalls said.
She subsequently went on to finish third in the Group 1 New Zealand Oaks (2400m), before crossing the Tasman where she was runner-up in the Group 3 SA Fillies Classic (2500m).
"She took everything in her stride from the time she left (for Australia). I met her at Patrick Payne's and she never turned a hair on the transporter," Nickalls said.
"She got to Morphettville, put her head in the feed bin and didn't stop eating until she got on the plane to come home.
"She was amazing over there and settled back into life here in our lovely Manawatu mud quite comfortably. It is quite different to the warm climate of Morphettville.
"She has always been an easy filly to do anything with and that is why we had a bit of confidence to go to Adelaide."
Nickalls has been pleased with the way she has returned this season and was buoyed by her runner-up result in a 1000m trial at Foxton earlier this month.
"We were really happy with her trial at Foxton the other day," Nickalls said. "Leah (Hemi, jockey) got off and said she felt really nice. She then went to the Levin jumpouts a week later and did the same thing and pulled up really well."
Saturday's run will help prepare her for the last two legs of the Hawke's Bay Triple Crown, with her ultimate target being the Group 1 Livamol Classic (2040m) on October 16.
"She is going to need the run on Saturday I am picking, she is a staying mare, but you have got to start somewhere," Nickalls said.
"My gut feeling is that the last day will suit her much better. 2000m third-up was always going to be our target. Having said that, you have got to find a suitable race, the only other mile around the place is at Te Rapa the day before the Windsor Park (Group 1, 1600m), so necessity may dictate that she has to go to the Hastings race (on October 2).
"There are a lot of things to happen, and that three to four-year-old year they all tell me that is the hardest jump. She is a two-win mare on a rating 82. You have got to jump in with the big kids and she hasn't done that yet.
"We will see what she does on Saturday and make a decision from there, we have got no firm plans."
While looking forward to Saturday, Nickalls is more animated about saddling up Zartan a day later at Te Aroha where he will contest the CLC Pakuranga Hunt Cup (4200m).
"I can't wait. I am really excited about him," Nickalls said.
The son of Zed went down by just a nose when resuming at Te Aroha earlier this month, pleasing Nickalls ahead of his feature assignment this weekend.
"He went super the other day. Craig Thornton (jockey of winner No Tip) sort of cut the corner and that was probably the difference in the finish," Nickalls said.
"He has bounced out of that exceptionally well and galloped super the other day."
Zartan had a few weeks off after he was pulled up in the Wellington Steeplechase (5500m) at Hastings in July and Nickalls said he has benefited from the break.
"Everything went wrong in that Wellington Chase," Nickalls said. "We decided not to go to the Hawke's Bay Chase because we didn't think he would go that flash on the better surface.
"When they shifted the Wellington Chase to Hastings we were in two minds, but thought he would be alright. Hindsight is a great thing and we probably should have stayed at home.
"He had a couple of weeks in the paddock and he has bounced out of it really well.
"He had a good trial at Foxton before his race at Te Aroha. He is absolutely bouncing out of his skin at the moment, you wouldn't think he is a 12-year-old the way he is behaving."
Zartan will be ridden on Sunday by Shaun Fannin, with regular rider James Seivwright forced to head back to England.
Nickalls is uncertain what his next step will be with Zartan after Sunday, with the COVID-19 Alert Levels in Auckland pivotal in whether the Great Northern Steeplechase (6400m) is run at Ellerslie on October 3.
"I don't know that he is a genuine four-mile horse over the hill. But I can't see the Northern being at Ellerslie anyway given the COVID level," he said.
"He has had two starts over the hill for a second and a third, so he goes okay, it's just whether his front-running style will catch him out three times over the hill. But until you have a go you will never know, so we certainly won't rule it out.
"If it was at Te Aroha we would definitely have a crack."
With the looming sale of the Ellerslie Hill, and the end of jumps racing in Auckland, the jumping fraternity may be robbed of farewelling the track if COVID-19 levels do not ease in the coming weeks.
"It's an absolute tragedy," Nickalls said. "There is no better spectacle than the third time climbing that hill for those horses, it is one of the greatest races in the world.
"Unfortunately, COVID means that we probably won't get that opportunity (to race over the Ellerslie Hill for a final time)."