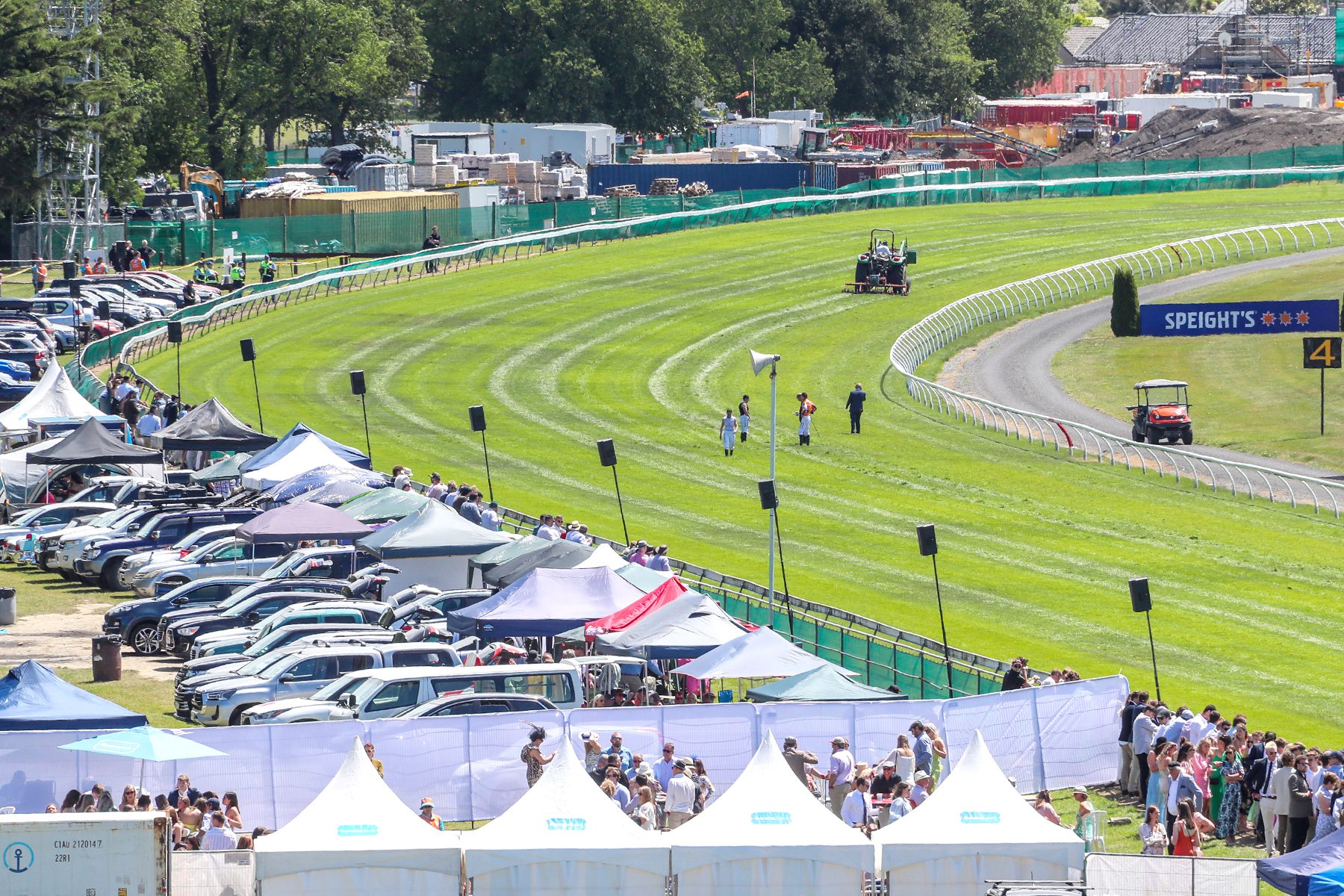 One of the biggest days on the New Zealand domestic racing calendar, New Zealand Cup Day at Riccarton, was abandoned after race three on Saturday due to safety concerns following a horse slipping whilst free of interference rounding the home turn.
Harmonious, ridden by Lily Sutherland, clearly slipped on a lush patch of turf as she commenced her run into the race at the 400m mark.
A track examination by stipendiary stewards and a delegation of jockeys saw remedial work undertaken on the affected turf to try alleviate the issue of the excess moisture trapped near the track surface.
Despite extensive efforts the situation did not improve and the decision was taken to abandon the meeting.
Leading rider Lisa Allpress was present during the track inspection and admitted she was bitterly disappointed to see racing abandoned but felt there was no other alternative available to officials.
"On the firm surface underneath, the fact that the grass is quite long and with a little bit of rain overnight, it just hasn't dried underneath which means that there is an area of the track that is unsafe," she said.
"There is more than just the one slip mark and there are quite a few out there.
"We really tried (to save the meeting) and with daylight saving hours available, we might have been able to put the meeting back, but with the length of the grass and the amount of moisture in it, it just isn't going to dry out.
"Jockey and horse safety is paramount, but this isn't a decision made lightly and it is just devastating for everybody."
New Zealand Thoroughbred Racing have advised the remaining nine races on the card, including the Group 1 New Zealand 1000 Guineas (1600m), Group 3 Martin Collins New Zealand Cup (3200m) and Group 3 Lindauer Stewards Stakes (1200m) will be held at the venue on Monday.
More New Zealand horse racing news