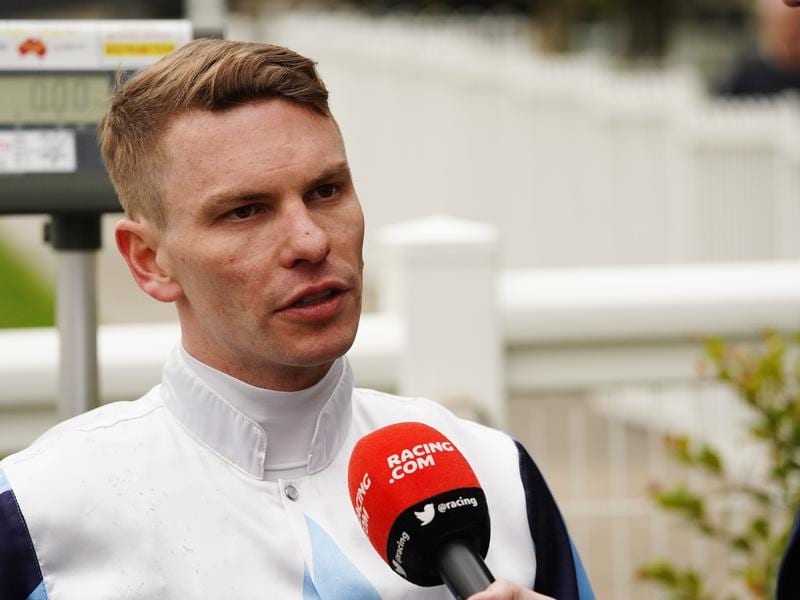 Jockey Ben Melham has celebrated the birth of his third child by guiding Ghodeleine to victory at Sandown.
Daughter Piper was born on Tuesday and Melham reported he's taking advantage of a few good night's sleep before starting a holiday courtesy of a suspension in Singapore on Sunday.
"I've been getting a bit of sleep, but things are about to get a little bit hectic, especially as I start a holiday tonight," McEvoy said.
Ghodeleine's victory in Wednesday's Le Pine Funerals Handicap was the mare's first after spending 18 months on the sidelines with a serious injury.
Formerly prepared by Tony McEvoy in South Australia, Ghodeleine was having her fourth start on Wednesday for Caulfield trainer Andrew Noblet.
"She had a bad accident and had actually been retired," Noblet said.
"She came good and went into pre-training at Woodside with Mat Upton and came to me in good order and I haven't had an issue with her.
"She's a lovely mare to work with."
Noblet said Ghodeleine was ring rusty following her time on the sidelines but showed signs of a coming victory with a fourth placing at Sandown on July 10.
"Well done to all the guys in her. They've been very patient," Noblet said.
"We'll probably go and find a race a bit longer for her now."