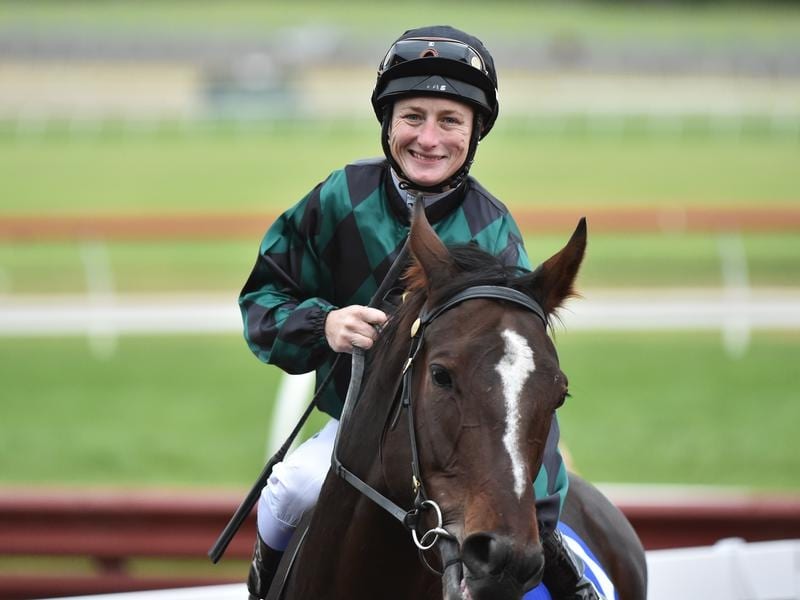 Leading Victorian jockey Linda Meech is expected to be out of the saddle for about a month after suffering a fractured collarbone in a race fall at Geelong.
Meech was dislodged from La Lova just after the start of the final race on Wednesday's program when the mare knuckled when she came out of the barrier.
Scans confirmed the collarbone fracture.
The injury will not require surgery.
Meech is leading the Victoria statewide premiership by 28 wins this season on 114 winners while she sits third on the national standings.