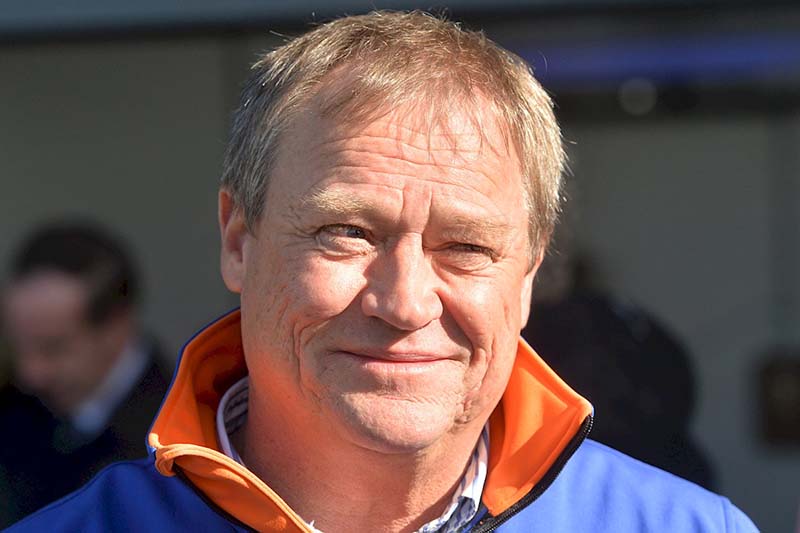 Tony McEvoy will long remember the opening of the new Murray Bridge racecourse in South Australia, with the trainer dominating the first meeting at the venue with six winners on the eight-race program.
Combining with stable jockey Barend Vorster for five of his six wins, McEvoy said Wednesday's meeting was one he had targeted with a number of nice horses and things all fell into place on a memorable day.
"Very rarely do the cards fall like this," McEvoy told broadcaster Racing.com after Diplomatic Measure brought up the trainer's sixth winner.
"I have been to the races many times with some really good chances thinking we'll win a number of races and you don't normally get the luck, and things don't fall into place.
"But Barend has been faultless today. My staff have presented my horses faultless, and the track has given them a chance to do the rest.
"So really exciting. A very special day."
McEvoy had the chance for a seventh win in the final race when he saddled up $2.30 favourite Nistaan.
But after looking a winning hope when he made his run down the outside under Vorster in the straight, Nistaan was overhauled by Russian Romeo and finished second.
McEvoy won the first four races with The Difference ($1.07), Pretty Brazen ($1.14) and Vahash ($1.90) when all ridden by Vorster before Raquel Clark won on Shop Til I Drop ($8.50) in the fourth race.
McEvoy did not have a runner in the fifth event but he and Vorster added another two wins in the sixth and seventh races with Quaffany ($2.10) and Diplomatic Measure ($4.20), respectively.