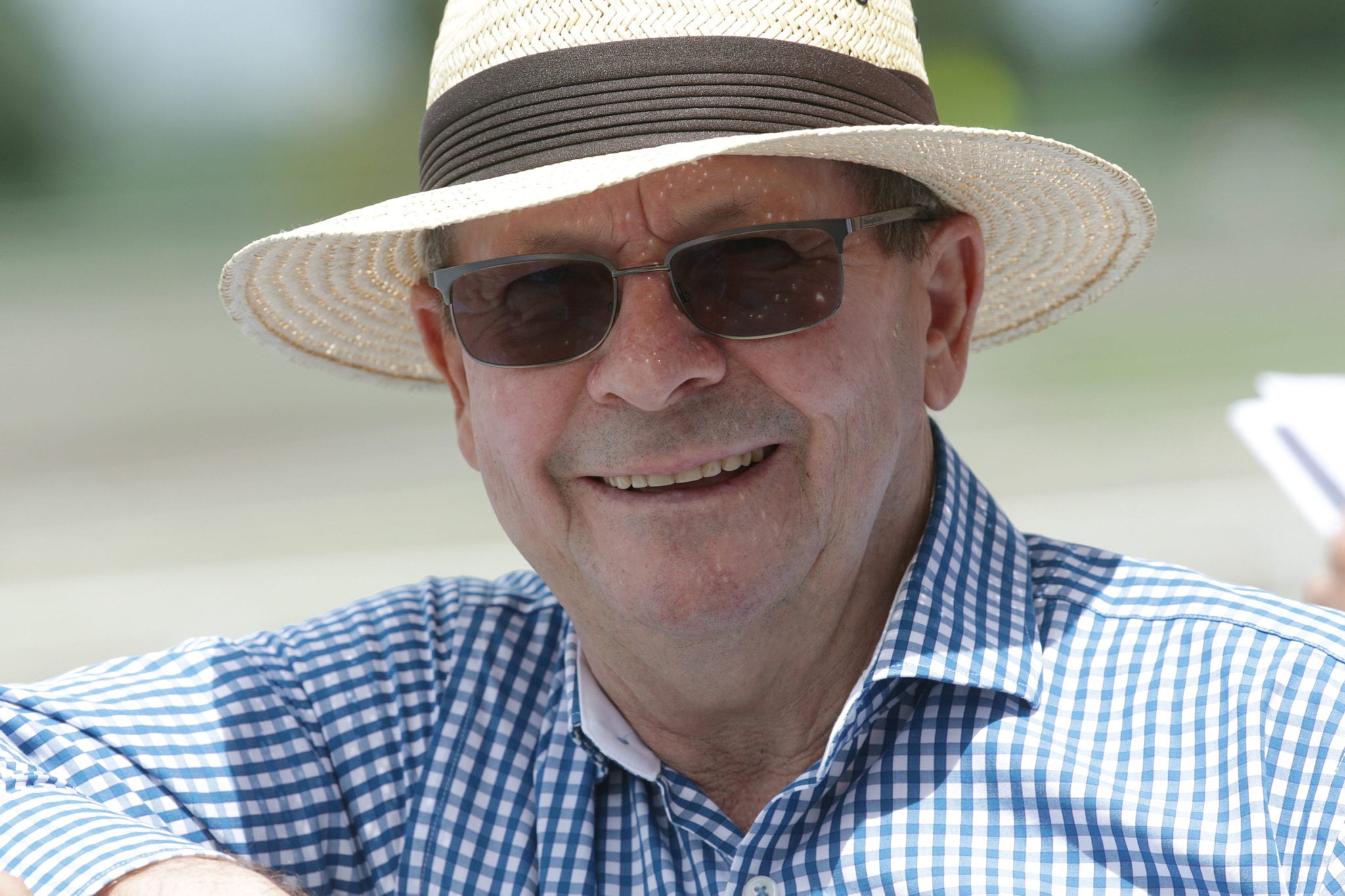 Veteran trainer Bruce Marsh bows out of Singapore this weekend as he sends out his last team of runners at the Friday and Sunday race meetings at Kranji. The Kiwi handler brings down the curtain on a 14-year stint that has produced a haul of 416 winners since the first, perhaps one of the most auspicious account-openers ever witnessed with Hello And Goodbye landing the Group 1 Singapore Derby (2000m) under John Powell on July 17, 2005.
Marsh went on to notch a second Derby win with Race Ahead five years later, but the first one will be forever etched in the mind of the 69-year-old as his hello to Singapore, and now it's time to say goodbye. As sad as he is to leave, Marsh revealed he had actually overstayed his tenure more than once.
For a start, he came to Singapore in semi-retirement mode with an original objective of staying for five years before his son Stephen would take over at the helm. It hasn't quite worked out that way. It's been a 'retirement' that has been drawn out for 14 years with Marsh Jnr constantly putting off the takeover as he was doing so well as a trainer in his own right in New Zealand until he finally told his father that he was not coming over at all.
Then, when Marsh's eventual successor Jason Ong came on board as his Assistant Trainer in 2016, the deal would be two years of transition, but again, Marsh could not hang up his binoculars for another year. With Ong finally getting his trainer's licence and the green light to start training in the last week or so, the former Melbourne Cup-winning jockey (Silver Knight in 1971) is homeward-bound for good this time.
Marsh did not quite reach the heights of a Laurie Laxon – incidentally the fellow Kiwi and good mate who was the one to push him to move to Singapore – or a Mark Walker at Kranji, probably because he was not blessed with the same firepower as those big guns, but the affable horseman still looks back at his achievements with immense pride. "It's been a marvellous ride. I came to Singapore thanks to Laurie and I certainly did not regret the move," Marsh said.
"Laurie told me there were boxes waiting for me, just get up here. I visited the place and the next thing I know Kay and I moved. "Originally, it was meant to be a five-year-plan where Stephen would first take over my New Zealand stables of 40 horses. I sold my Woodville stables and they moved to Stephen's new stables in Cambridge.
"The plan was to see how it goes in Singapore and Stephen would follow later. But then he started pre-training for clients to send horses to Hong Kong, started training for a big owner, another year went by, he kept postponing it until his stable has grown so big with 130 horses. "Around five years ago, I knew he was not coming. He's only 38 today and is going very well, it would've been silly of him to leave all that behind and come here."
As it turned out, Marsh, a keen angler, didn't mind one bit keeping his fishing rod and tack box in the cupboard of his New Zealand home for a little while longer. "Mind you, Kay and I have stayed on under no sufferance. We've really enjoyed the lifestyle and we'll really miss Singapore," he said. "The racing here has been so great, the structure of racing has been so good. In New Zealand we went to three to four meetings a week, we drove around 67,000kms in a car every year. "We've made some great friends here, and we've welcomed some lovely owners."
Hello And Goodbye, Gingerbread Man, Trudeau, War Affair and Race Ahead are some of Marsh's better gallopers during his tenure in Singapore. Marsh is proud to be leaving a legacy behind, having prepared Jason Ong for life as a trainer.
Ong, whose family raced high-class galloper War Affair, walked in at the right time for the expat trainer. "When Jason came to work for me, I agreed I would carry on training until he got his licence," Marsh said. "Initially, we said two years, but it's taken another year but that's all right. In the last 12 months, he's the one who's been running the business anyway. "Jason was doing everything while I was just overseeing things and changing a few things around, but not much. He made most of the decisions, the placing of horses and the training, he programmed them very well.
"When he was with Alwin Tan and Mark Walker, there was no room for him to really step up as they are younger trainers. Given my age, it made it easier for him to look at taking over. "He's already bringing horses in. He bought horses at yearlings and Ready-To-Run sales for a good mix of owners, some of mine who will stay and a few new ones. "Jason will also carry on training most of my horses. It's a good opportunity to get a stable which is already up and running as times are tougher these days. "It's a good start on the job as opposed to those who start from scratch. He will also inherit a wonderful staff whom I've built up over a few years, as well as the admin side."
While Marsh heads back to New Zealand (on Tuesday) with the peace of mind his horses and owners will be left in good hands, he can't wait to embark on a new chapter of his life in Cambridge. "I will still be involved in racing. I'll work part-time with Stephen, looking after his horses," said Marsh who also has a daughter, Rachael. "I'm also interested in the bloodstock side of racing and will be keen to buy horses for clients in Singapore. "I don't have any grandchildren yet, so I'll have plenty of time to go fishing. I didn't get the chance to do my favourite hobby here in Singapore, but there'll be plenty of rivers and lakes back home."
But he can't say "Marsh Out" just yet as it's still business as usual until his last day at the office this Sunday. On Friday, he saddled two runners, Nova Factor and Assassin and tomorrow (Sunday), seven runners will carry the Marsh name for one last time at Kranji, including stable favourite Supernova. "He is probably my favourite horse in recent years," Marsh said. "He's such a trier. He's now 11 and he's won 11 races, including his first race back in 2012, which means he's been with me over half of my time here. I would just love to end on a winning note." – Singapore Turf Club