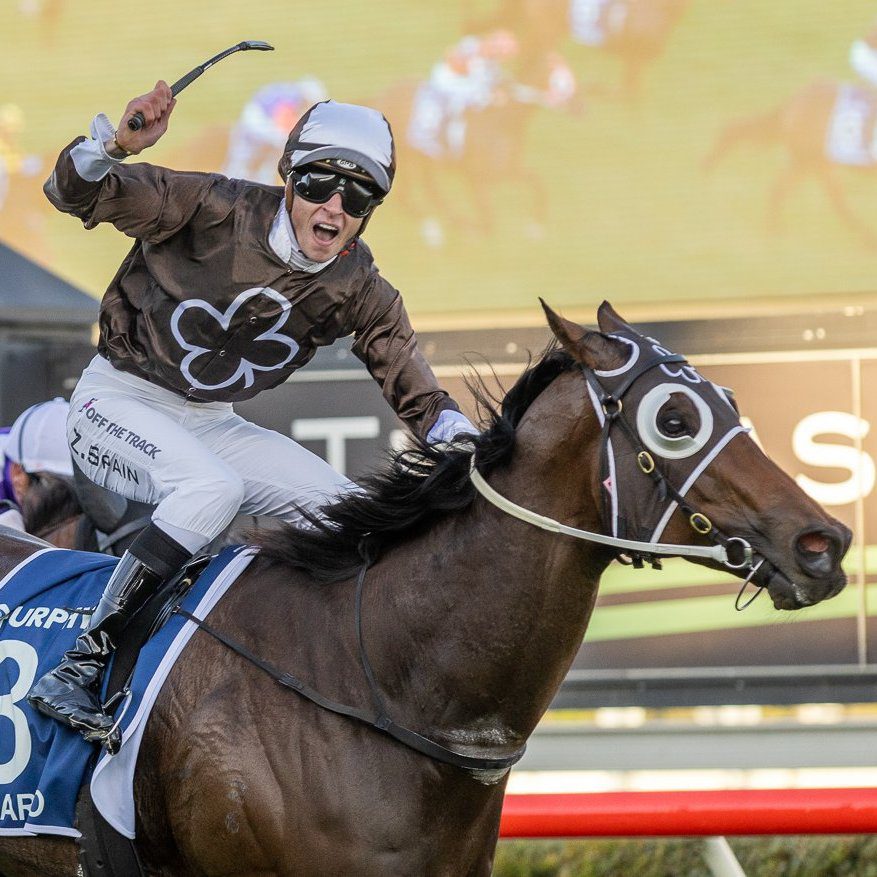 When Lombardo was all over his trainer Mick Price pre-race – stepping on him and even offloading some excrement on his clothes – he knew he was ready to fire.
And fire he certainly did, leading early and never being headed from there to win the $502,250 The Goodwood (1200m) at Morphettville.
Before the race he wished jockey Zac Spain "good luck" with the outsider deemed an $18 chance with online betting sites.
"No (I didn't think he could win). But he deserved his chance. And when your rating goes up you've got to put him in races and keep climbing the ladder," Price told Racing.com after the feature event.
Despite this, when Lombardo got to the front he never slowed down, winning by 1.5 lengths to round out an incredible Adelaide Autumn Racing Carnival for the Price and Michael Kent Jr stable.
The Goodwood 2022 Replay
Price's apprehension quickly turned to confidence on race morning.
"He might be adrenalised by a trip away. I had to saddle him up – it was like saddling up a big bear," he said.
"He stood on me and shat on me. He was just booming and ready to go."
It was Spain's second Group 1 triumph, and Price said the 25-year-old deserved it because he has such a high work ethic.
"It was very good for Zac. He came to me as an apprentice and he's a very good kid. He's a very hard worker and I was glad he was able to maintain his association with the horse," Price said.
"Zac's a worker and he's a humble guy. He's polite and he does his best and he rides a lot of average horses in the bush for us all the time.
"It was very good for him.
"I said to Zac 'don't worry about what goes on in this race – back yourself, back your horse and ride your own race. I don't want to be talking about tactics and who to follow and who not to.
'Just ride your own horse and let it roll'."
It was Spain's only ride for the day, but well worth it because now he's a two-time Group 1 champion.
"It definitely makes it pretty special, especially for Mick to have faith in me and put me back on him," he said.
"He just loves Adelaide, that's all it is. He just thrives when he's here, and it just shows how good Mick and Michael are as trainers.
"They (Price and Kent) do such great jobs to have their horses spot-on on race days. It's shown in the past few months.
"My brother Adrian is here out in the crowd. For him to watch me on-course win another Group 1, it's just massive."
Rounding out an unforgettable 2022 Adelaide Autumn Racing Carnival, the Price and Kent stable won the following: HC Nitschke Stakes (with Illation), Chairman's Stakes (Jungle Magnate), Adelaide Guineas (Illation), SA Derby (Jungle Magnate), David Coles AM Stakes (Maximillius), SA Fillies Classic (The Amazonian) and The Goodwood (Lombardo).