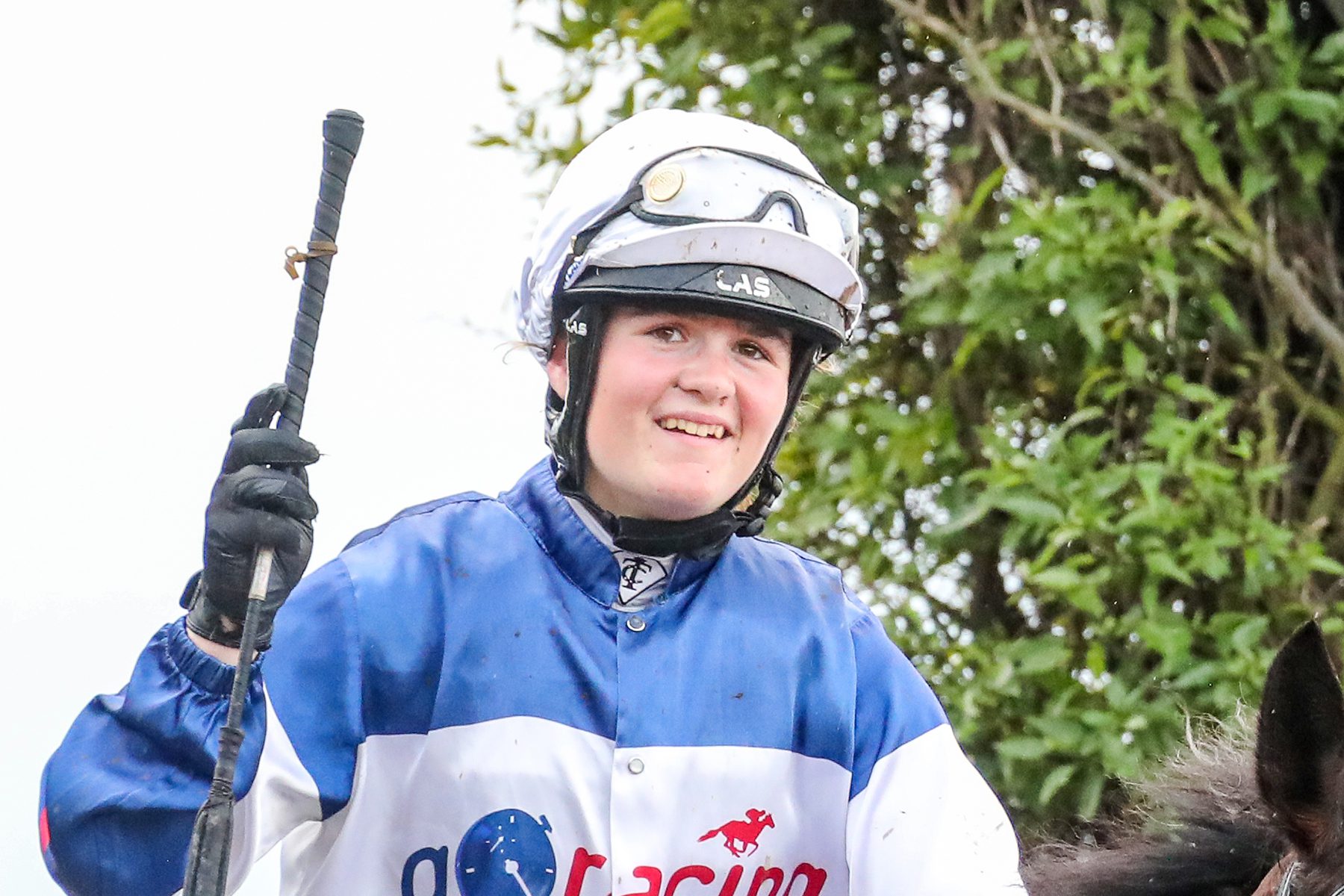 Apprentice jockey Lily Sutherland and Wanganui trainer Kevin Myers are starting to build a formidable partnership.
Sutherland recorded her first win as a jockey when piloting the Myers-trained Shockproof to victory at Hawera in April, and on Saturday she rode her first double for the trainer at Riccarton.
Kick On was backed into favouritism in the Zilco Open Handicap (1400m) and he won accordingly, with Sutherland riding him clear to a 2.5 length victory, while three races later she was back in the winner's stall after guiding stablemate Aljay to a four-length victory.
"I was really pleased to get that, it was my first double. Both horses were very deserving," said Sutherland, who is indentured to Hawke's Bay trainer Vicki Wilson.
Sutherland was over the moon to get the results for Myers, who has been a key figure in her development as a rider.
"He has been a huge help to me," she said. He has given me a lot of trial rides and has been very helpful. He is a good teacher for younger riders.
"He has always given me great advice and puts me on his horses, I was really glad to ride the double for him on Saturday."
Myers also won with the Kozzi Asano-ridden Hooks earlier on the card, with the treble capping a pleasing week for the trainer after winning four races on the opening day of the Grand National Carnival, before winning the Grand National Hurdles (4200m) with Happy Star last Wednesday.
Sutherland enjoyed travelling to Riccarton over the weekend and said she will jump at the opportunity when it next presents itself.
"I would like to travel more – as long as my boss is happy with it, I will travel wherever I can get more rides," she said.
Originally from Northland, Sutherland followed her riding mentor Vicki Wilson south when she was offered a job at the well-known horsewoman's newly established Hawke's Bay training facility.
"She moved to Hawke's Bay and I moved down to work for her six months later," Sutherland said.
"When I was offered a chance to work for her I was very happy to accept and I came straight down and never looked back."
Sutherland had no prior involvement with racing, but was attracted to that side of the industry when Wilson added a racing arm to her business.
"When she got a few racehorses, I really started to get interested (in racing) and it all went from there," she said.
Now into her second season of raceday riding, Sutherland said her main aim is just to continually improve as a jockey.
"The short-term goal is to outride my four-kilogram claim, that is not far away now," she said. "Other than that, I just want to keep improving as a rider."
More New Zealand horse racing news