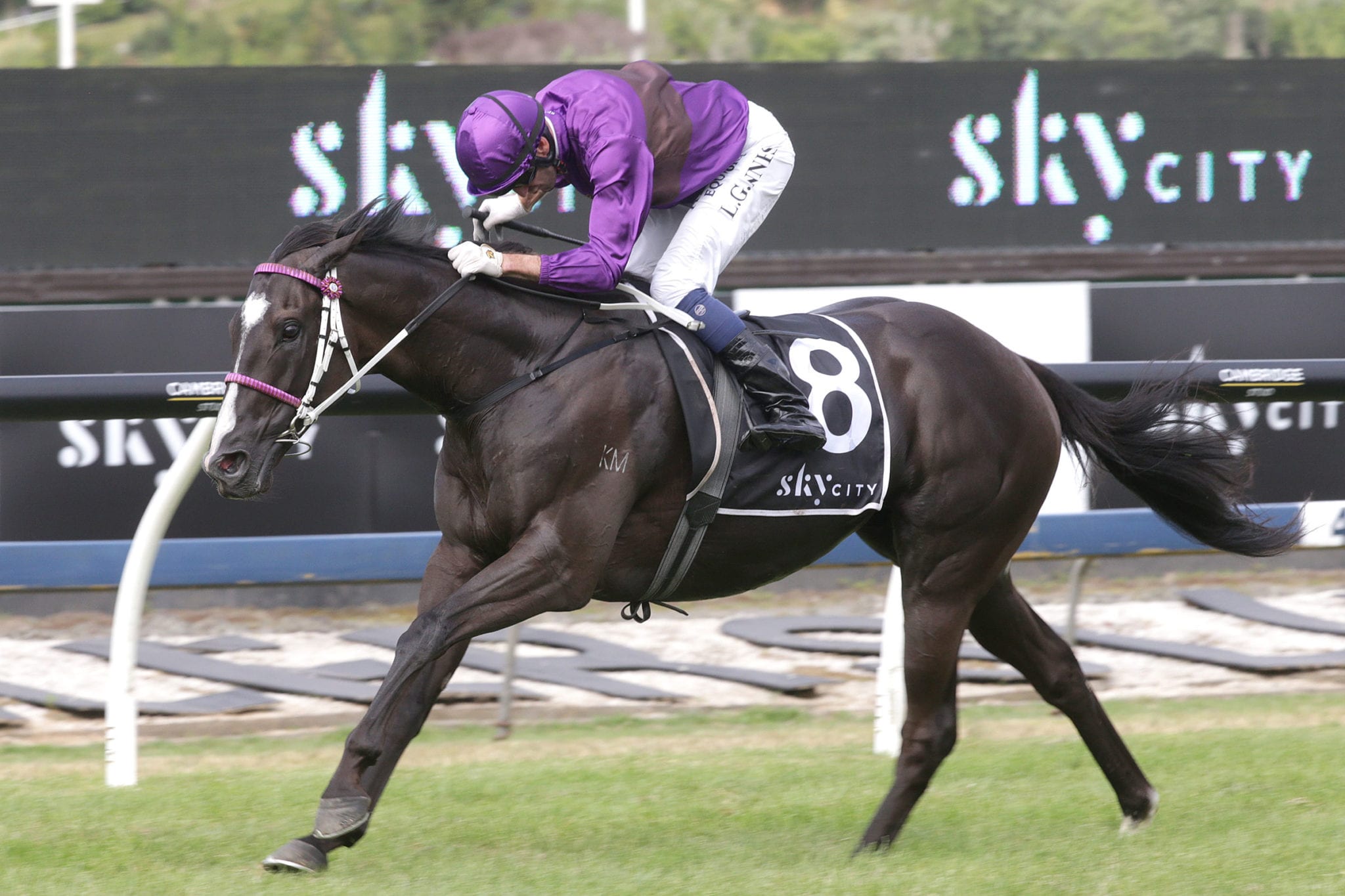 Leading Awapuni trainer Lisa Latta is enthusiastic about the prospect of an all-weather track at the busy Palmerston North racecourse. Installation of a synthetic surface is already well underway at Cambridge in the north, and Latta has welcomed this month's announcement of funding for all-weather tracks in the central and southern regions. "That's got to be good news for us in the central districts," Latta said. "Obviously they're getting one in the north, so I was pleased to hear that we'll be getting that opportunity in our part of the country as well. "With the difficult weather conditions that we have to contend with in New Zealand through a big chunk of the year, having an all-weather surface to train and race our horses on will certainly be a big help."
Latta is gearing up for racing's upcoming resumption following the Covid-19 lockdown, with a number of her horses already back in full work. "We're working just over 30 at the moment, and we'll be stepping that up even more over the next few weeks," she said. "All of the good-track horses will start to come back into work, which is always a good time of the year."
Latta is closing in on a major career milestone, with 972 victories to her name in New Zealand. She has held a licence since the 1997-98 season, and in 2013-14 she trained 87 winners to become the first solo female trainer to win the New Zealand premiership. Latta currently sits in 17th place on this season's premiership with 21 wins.
There has been some transition in the Latta stable this season, with Group 1-winning warhorse Authentic Paddy retired and two-time Group 1 Auckland Cup (3200m) runner-up Five to Midnight relocating to Australia, where he won the Group 3 Launceston Cup (2400m) in February. "I've got a number of good young horses coming through now, which is an exciting thing to focus on," Latta said. "But I've still got a couple of good older horses around me as well, like Platinum Invador and Sentimental Miss.
"Platinum Invador is back in pre-training at the moment, while Sentimental Miss came back to the stable last Monday. "We'll see how they both come up before making any firm plans for their campaigns, but I'd say we'll be looking at Melbourne with both of them."
Platinum Invador is raced by major Latta clients Lincoln Farms Bloodstock (owned by John Street) and Neville McAlister. He has won four of his 20 starts and just under $330,000 in stakes, and he has made a name for himself on his northern raids to Ellerslie in the last two seasons – winning the Group 3 City of Auckland Cup (2400m) by two and three-quarter lengths on New Year's Day, and placing in the Group 1 New Zealand Derby (2400m) and Group 1 Auckland Cup (3200m).
Sentimental Miss carries the colours of syndicators Go Racing and triumphed in the Group 1 New Zealand Oaks (2400m) at Trentham last year. She added an impressive victory in the Listed Wanganui Cup (2040m) to her resume in November.