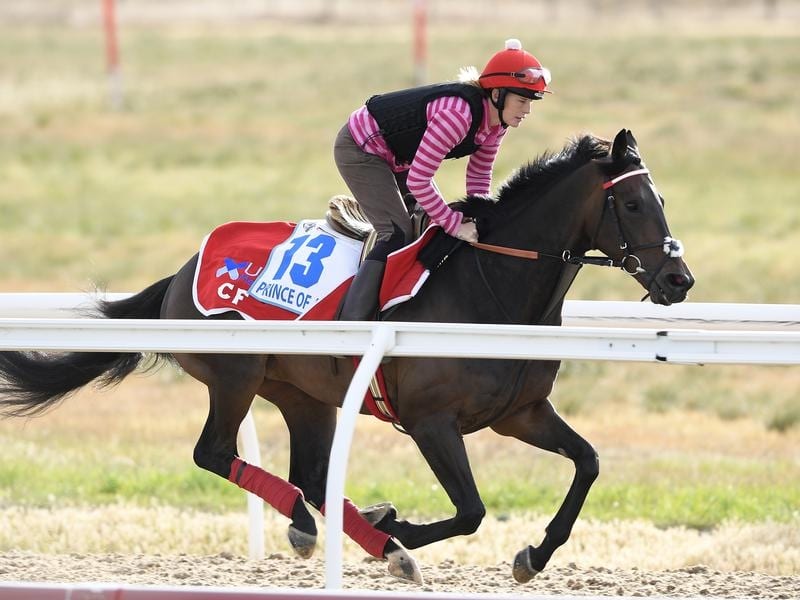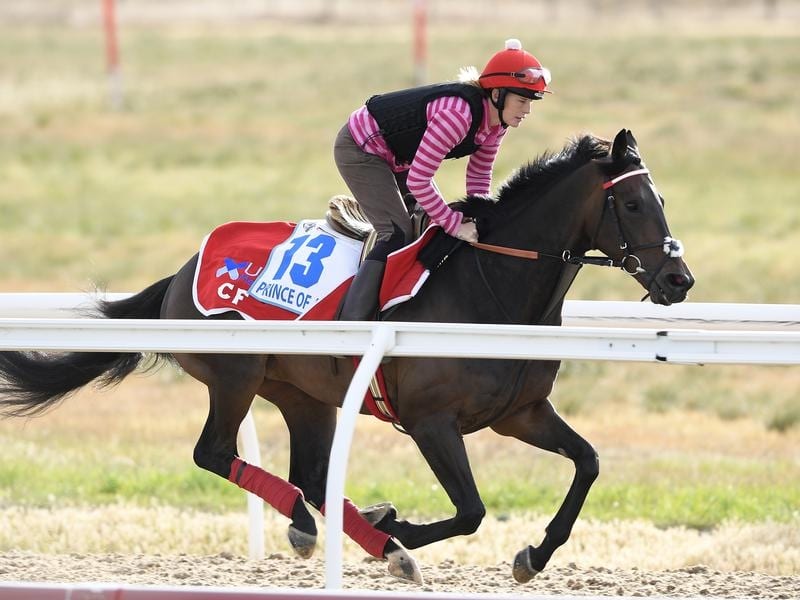 English trainer Charlie Fellowes didn't waste any time getting down to Werribee to see his potential Melbourne Cup runner A Prince Of Arran.
Arriving late on Monday night, Fellowes was at Werribee after a few hours sleep to watch A Prince Of Arran go through his paces.
A Prince Of Arran ran third to Melbourne Cup favourite Yucatan in the Herbert Power Stakes at Caulfield on October 13 at his only start in Australia.
"The plan was to come here, run in the Herbert Power and go straight into the Melbourne Cup," Fellowes said.
Sitting number 29 with a field limit of 24 in the Melbourne Cup, Fellowes will accept for Saturday's Lexus Stakes at Flemington but monitor the likely Cup field in the hope of not having to run.
But victory on Saturday would assure A Prince Of Arran a start next Tuesday although the three-day turnaround doesn't make Fellowes that comfortable.
Failure to win a Cup berth will entice Fellowes to run A Prince Of Arran in the Queen Elizabeth Stakes on Saturday week.
"I've had horses back home run again quickly, but not in a Group One handicap and not in one of the toughest races in the world," Fellowes said.
"If we were to win the Hotham, we'd have three days to the Cup.
"We wouldn't ride him, get the physio to come in and make sure he's A1."
Having spent time with Lee Freedman at Markdel on the Mornington peninsula 10 years ago, Fellowes was accustomed to taking horses to the beach to freshen up.
But he won't be following that regime with A Prince Of Arran if he was to win on Saturday and gain a Cup start.
"I'm not sure my bottle's ready for that," Fellowes said.
"I'm scared he'd take one look at the ocean, whip around, drop his rider and go careering down the beach.
"It's a lovely idea but I don't know I'd cope.
"Three days before a big race, I'm not that brave."
Looking for Melbourne Cup guides? Cups Betting has all the 2018 Melbourne Cup guides and news you need right here.