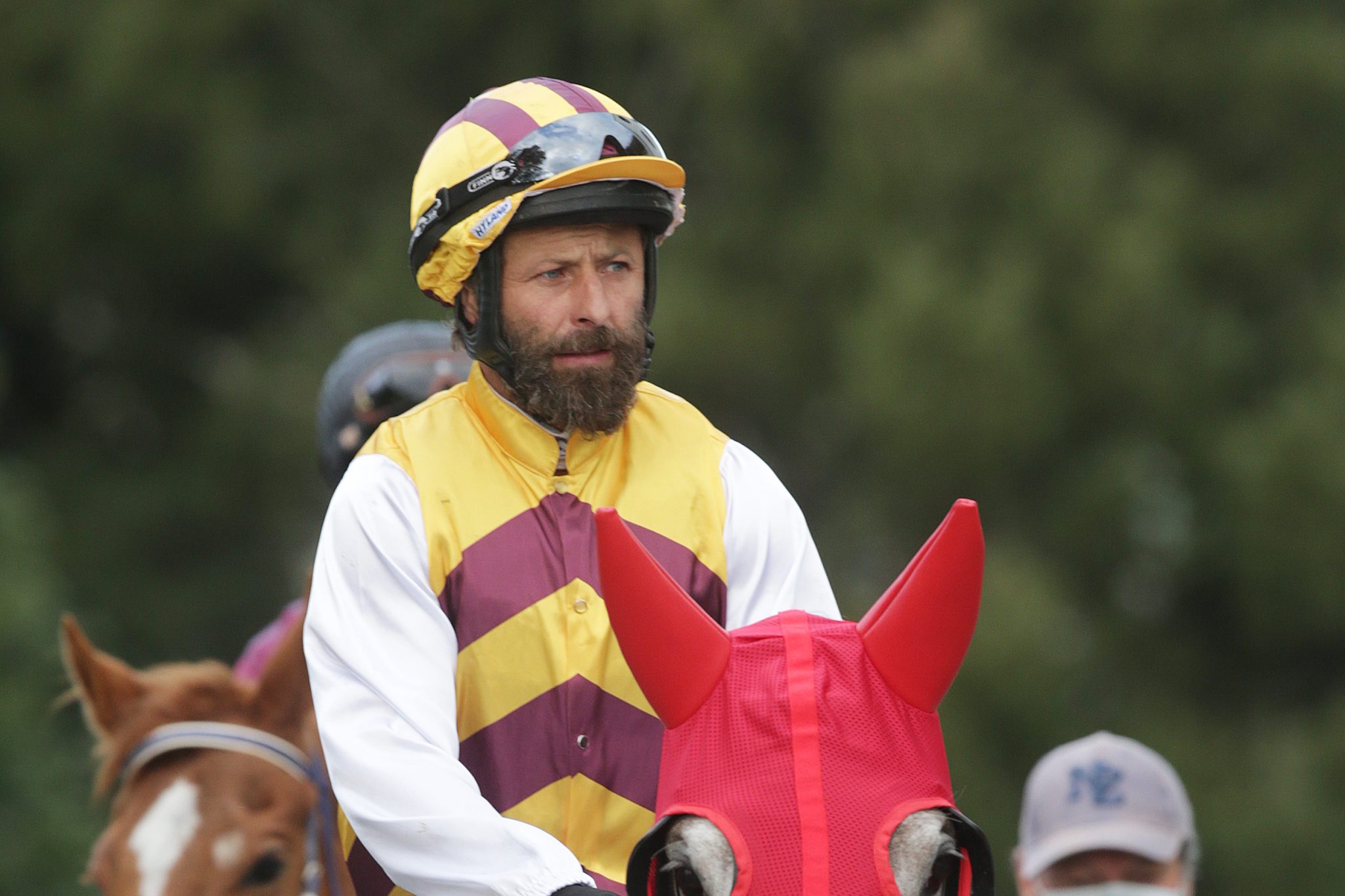 After nearly two years on the sideline, New Zealand jockey Cameron Lammas is ready to resume his jockey career.
Lammas has not ridden competitively since mid-September 2020 after being stood down due to a positive test to methamphetamine.
That incurred a 12-month disqualification, with a three-month concession clause provided he completed a Salvation Army Bridge programme.
However, after undergoing the rehabilitation programme and completing his disqualification, Lammas opted to continue as a self-employed handyman working close by the Rotorua home he shares with his wife Tracey and young sons Blake and Kurt.
Last year he answered the call to return to trackwork riding duties at Matamata racecourse, assisting long-time supporters Pam Gerard and Ken and Bev Kelso.
"I've enjoyed coming over for gallop mornings with people I know, but I wasn't ready to start race-riding again," 38-year-old Lammas said between rides at the track this week.
"I've had a rethink lately and I'm going to get the paperwork done and hopefully kick off at the trials next month.
"That will help tell me how fit I am and I'll take it from there.
"My weight's remained good – I haven't had to get a new wardrobe and when I jumped on the scales the other day I was 56 kilos – so it shouldn't be too tough getting rid of a couple more."
Lammas admits that he fell foul of racing rules during a difficult period in his life, but thanks to the support of his wife and close confidants, he's keen about what the future holds.
"I was going through a bad time and I made some wrong decisions, but that's behind me, now it's about what's ahead."
Lammas served his apprenticeship with noted mentor Jim Gibbs and scored his first Group One win on Calveen – also a first in the training career of former champion jockey Lance O'Sullivan – in the 2005 Easter Handicap at Ellerslie.
Two wins at the start of the 2020-21 season took Lammas past the 800-win mark, providing an obvious target to motivate him in his comeback.
"I'd love to ride 1,000 winners, so that's one thing to aim towards, but just getting back riding on raceday would be a good start."
More New Zealand horse racing news