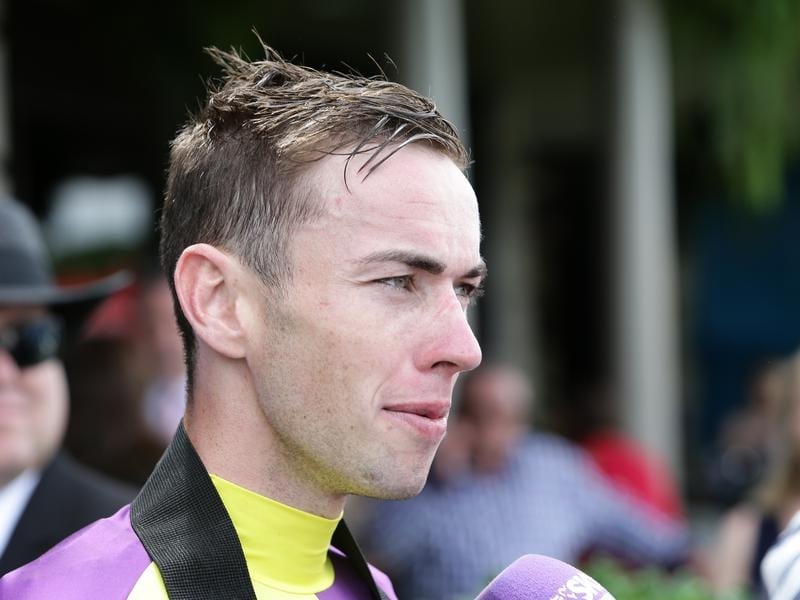 Jockey Jim Orman can think of no better way to celebrate reaching his 500th winner than by scoring in another stakes race to boost his chances of an overseas contract.
Orman links with Queensland Derby hopeful Trusty Lad in the Group Three Gunsynd Stakes (1600m) at Eagle Farm in what should be a big week.
His win on outsider I Am Courage at Toowoomba on Monday lifted him to 499 career victories.
Orman should reach the 500 winners within the next week.
It has been a great effort from the 22-year-old jockey because he has never been attached to just one prominent stable and did his apprenticeship away from Brisbane's the major tracks when he was based at Gatton
"I was apprenticed to my mum (Caroline Allardyce) and we felt I might go get too big," Orman said.
"So I rode all over the state as an apprentice. It was a very good background and one year I think I rode more than 150 winners,.
"As things have turned out I have been able to keep my weight under control."
Orman has ridden 14 stakes winners with his best the 2017 Group Three Fred Best Classic on Niccanova.
This season has been a good one for Orman who has ridden four stakes winners and won the $500,000 Aquis Jewel.
Orman had hoped to ride in Singapore later this year but his chance fell through.
"I am keen to apply again to get some international experience. Obviously to ride more stakes winners would help," he said.
"Trusty Lad has shown he can stay so we are on our way now after his good first up second at Eagle Farm two weeks ago."